UFC 205: Miesha Tate retires after loss, leaving Twitter stunned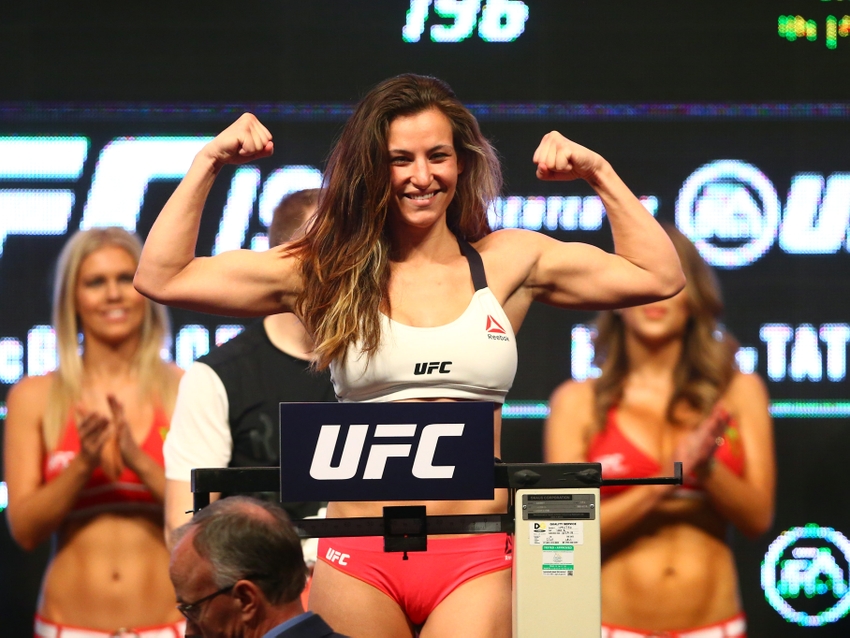 Miesha Tate stunned everyone by announcing her retirement following her loss at UFC 205 and Twitter expressed their shock.
The last time that Miesha Tate went into the Octagon, she walked into UFC 200 as the UFC Women's Bantamweight Champion. Though she didn't leave with the belt after being dominated by Amanda Nunes, she had her moment at the pinnacle of women's MMA. Moreover, everyone expected her to come back and rebound in Madison Square Garden at UFC 205 against Raquel Pennington.
Unfortunately, that didn't happen. From the first round and throughout, Tate simply looked outmatched and almost uninspired. She survived some close calls, but ultimately lost to Pennington by unanimous decision in the end. When Joe Rogan interviewed her following the bout, though, that's when Tate dropped the bomb on everyone.
Saying that this wasn't "her time" anymore, the 30-year-old Miesha Tate announced her retirement. Despite two consecutive losses, it's a bit stunning to see a woman who was the champ in her weight division just a few months ago decide to walk away from MMA.
Needless to say, fight fans were stunned by the announcement and took to Twitter to express their shock:
https://twitter.com/Jrortiz81/status/797646361420140544
https://twitter.com/Chillyhallee/status/797646349969883136 https://twitter.com/jcktrne/status/797646343909076992
Tate finishes her career with an 18-7 professional record, though obviously going out with two-straight losses to conclude her illustrious career.
Miesha Tate certainly has always been a divisive figure among fight fans. However, you also can't deny all of the great things that she's done for the sport throughout her career with both Strikeforce and UFC. Tate was truly a revolutionary for women's MMA.
However, a fighter knows when they need to walk away better than anyone. Subsequently, it's hard to do anything but wish her well as she walks away from the Octagon. At just 30 years old, though, maybe Cupcake will be back one day down the line.
This article originally appeared on