UFC 205: Miesha Tate Announces Retirement After Loss to Raquel Pennington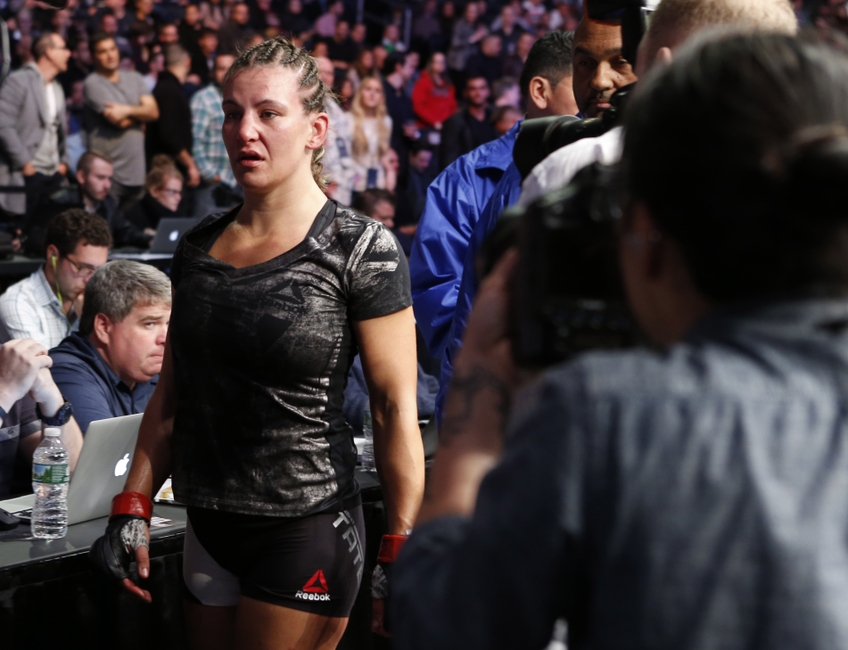 The UFC 205 main card started off with Raquel Pennington defeating Miesha Tate by unanimous decision. Following the fight, Tate announced that she is retiring.
After a rough showing at UFC 205 against Pennington, Tate, who lost her last two fights, announced her retirement in her octagon interview with Joe Rogan. She finishes her MMA career with an 18-7 record.
Tate announced her retirement, telling Rogan and the fans "it's not my time anymore." She added that it has taken her a long time and that she took a lot of punishment. "It's not my time anymore," she said.
Tate, also known as 'Cupcake,' lost her last two fights to Pennington and Amanda Nunes, who she dropped her UFC women's bantamweight title to at UFC 200. Tate, who was dominant the past couple of years, certainly looked off in her last two fights.
Want your voice heard? Join the Cage Pages team!
Tate won women's bantamweight title in the UFC and Strikeforce. Tate captured the UFC women's bantamweight title at UFC 196 this past March over Holly Holm in what was the first of two major upsets that night, the second being Nate Diaz's stunner over Conor McGregor.
Tate has won numerous awards, including Female Fighter of the Year and Fight of the Year honors.
Despite starting her UFC career with a pair of losses, she went on a surge and won five consecutive fights, defeating Liz Carmouche, Rin Nakai, Sara McMann and Jessica Eye before defeating Holm for her first UFC golf. Although she never defeated Ronda Rousey in her two attempts, she was the first fighter to force her to fight multiple rounds and the only fighter to have a three-round bout against her.
Tate was also a coach on The Ultimate Fighter where she coached against Rousey in 2013. She coached Pennington and helped her elevate her UFC career. Coincidentally, it is Pennington who defeated Tate, her former coach, in Tate's final fight.
This article originally appeared on