UFC 205: Kelvin Gastelum Replaces Robbie Lawler Against Cowboy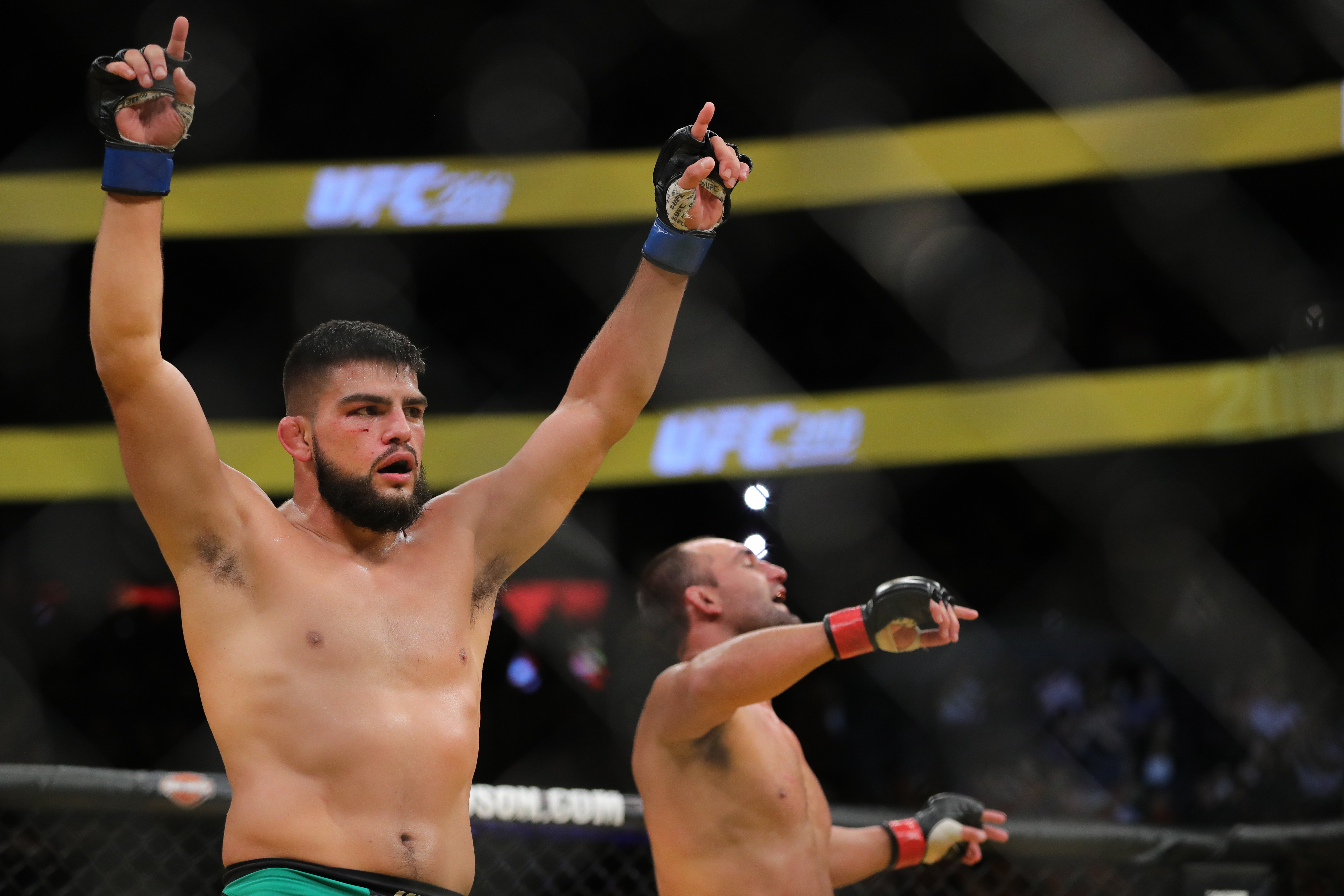 UFC 205's most exciting pairing of Robbie Lawler and Donald Cerrone unfortunately fell apart, but Kelvin Gastelum will fill in for Lawler.
ESPN's Brett Okamoto confirmed the replacement with UFC President Dana White.
After the MMA world mourned the loss of the potential matchup between Robbie Lawler and Donald Cerrone due to the supposed injury issues of Lawler, many were left wondering which top welterweight would replace the former champion. It turns out that Ultimate Fighter winner Kelvin Gastelum will take on "Cowboy" in Madison Square Garden.
Gastelum was originally scheduled to fight Jorge Masvidal in Mexico City, but has been pulled from that matchup in favor of the promotion's New York debut. In an interview with MMA Fighting, Masvidal said that losing his would-be opponent "breaks his heart."
However, it shouldn't break the heart of the fans. Kelvin Gastelum has looked excellent recently, winning two of his last three, with the one loss being a close split decision against Neil Magny (I personally scored it for Gastelum).
Gastelum made his presence known in the welterweight division at UFC 200 against former champion Johny Hendricks. Gastelum dominated the fight through and through, using a one-two combo to pepper Hendricks over 15 minutes.
Donald "Cowboy" Cerrone looks better than he ever has at welterweight since moving up this year (that might be tough to believe since Cerrone's lightweight record in the Octagon was 15-4, but it's true). Cerrone's striking was squeaky clean against Patrick Cote and Rick Story, and he even threw some takedowns in the mix.
Donald Cerrone seems like a future title challenger and currently lands at sixth on Cage Pages' MMA Fighter Rankings, while Kelvin Gastelum is one spot behind at seventh. Therefore, this is excellent matchmaking on the fly.
UFC 205 is set for November 12 in the famous Madison Square Garden of New York City. Reported for the card is a match between Chris Weidman and Yoel Romero, among other New York natives fighting on their home turf.
This article originally appeared on