UFC 205: Jedrzejczyk to Defend Title Against Kowalkiewicz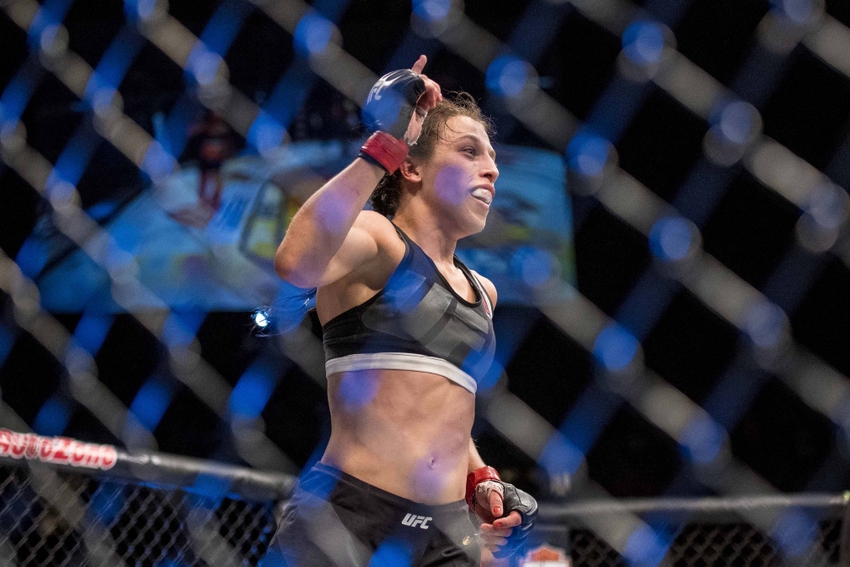 UFC 205 might have found its main event in the form of a battle between Polish strawweights Joanna Jedrzejczyk and Karolina Kowalkiewicz.
Flocombat first reported the UFC strawweight champions next bout.
After the fiasco that was the attempt to get a Conor McGregor-Eddie Alvarez superfight in the headlining slot of the promotion's New York debut (all signs point to negotiations falling apart), the Empire State will still get European flavor in the form of Jedrzejczyk and Kowalkiewicz. This is the second title fight reported for the card alongside Tyron Woodley vs. Stephen Thompson.
Whether the first all-European title fight in UFC history will headline the card is unknown, it should have the higher slot above Tyron Woodley and Stephen Thompson for popularity purposes alone. The Jedrzejczyk-headlined TUF 23 Finale pulled in over one-million views for FOX Sports 1, while UFC 201: Lawler vs. Woodley was the least-bought pay-per-view of 2016 with about 250,000 buys. On top of that, Jedrzejczyk received exposure from coaching The Ultimate Fighter 23 on FOX Sports 1.
Joanna Jedrzejczyk is 6-0 in the Octagon with three title defenses. Her striking is some of the best in the sport, and has continuously put on great performances against the top strawweight contenders.
She'll face tough striker and fellow Poland native Karolina Kowalkiewicz in New York. Kowalkiewicz signed with the promotion in December and has since defeated Randa Markos, Heather Jo Clark, and Rose Namajunas to earn her title shot.
The striking styles of Jedrzejczyk and Kowalkiewicz have their similarities, with an incredibly high activity rate. However, Kowalkiewicz is most comfortable in the clinch and very close range while Jedrzejczyk favors a longer range. Regardless, this will be an incredible fight.
Also reported for the Madison Square Garden event is the return of New Yorker Lyman Good to the Octagon. The former Bellator champion made his promotional debut last July, but has not fought since due to injuries. He will take on Belal Muhammad, who will be fighting for the third time in six months.
No In-Editor Preview for 120 Sports Videos
Video Details
ID: 202669742
Source: 120 Sports
UFC 205 will take place on November 12 from the famous Madison Square Garden in New York City. A welterweight title fight between Tyron Woodley and Stephen Thompson was announced, as well as a great featherweight battle between Jeremy Stephens and Frankie Edgar.
This article originally appeared on