UFC 205: Frankie Edgar Out Points Jeremy Stephens In an Instant Classic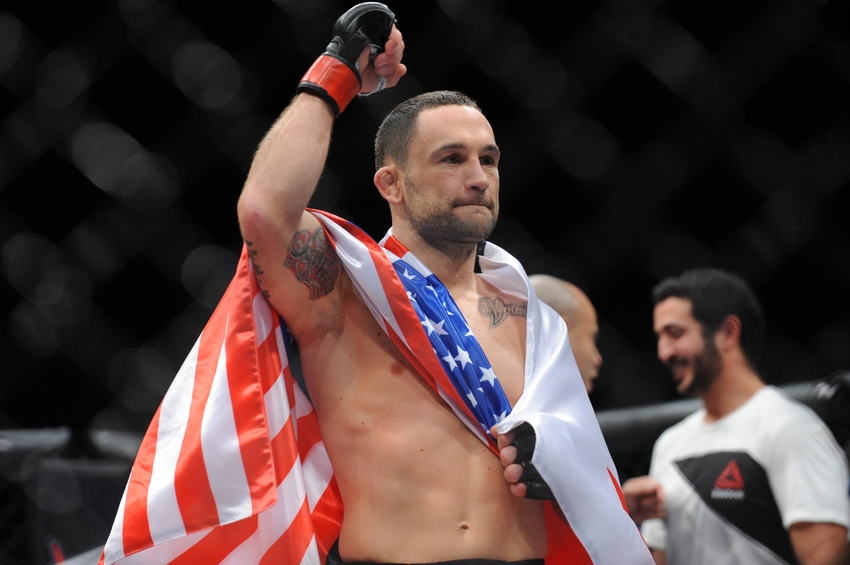 Frankie Edgar earned a tough victory over Jeremy Stephens in the final bout of the UFC 205 preliminary card by unanimous decision, 30-27, 30-27 and 29-28. Edgar improves his record to 21-5-1 in his career.
The former UFC 155-pound champion Frankie Edgar was the more active fighter to start things off in the first round, registering multiple takedowns and more significant strikes than Stephens. Edgar showcased his wrestling again in the second round with a big takedown after a strong right shot to Stephens.
But a left kick by Stephens turned the tables at the midway point of the round. The intensity picked up the final minute when the fight went to the ground. It appeared Edgar, who rebounded from a rough kick to the face in the round, was about to finish the match with a guillotine choke. But Stephens used the final seconds to help him survive and move on to the third round.
Edgar took the fight to the ground again early in the round and was seeking another finish via submission. Both fighters were on their feet for the last couple of minutes of the fight as the round ended with Edgar dominating the round, and earning the victory from the judges.
Want your voice heard? Join the Cage Pages team!
Last time we saw Edgar in the octagon was at UFC 200 when he fell to Jose Aldo for the interim UFC featherweight title. It is hard to forecast Edgar's future, given Conor McGregor's lack of activity in defending the featherweight title and possibly letting it go later tonight. Nonetheless, Edgar finds himself high in the featherweight rankings and could get another shot soon.
As for Stephens, he entered this fight in need of a big win after going 2-3 in his last five matches. His record in the UFC drops to 12-12 and we could see him decline in the rankings as well.
A much needed win for Edgar who is looking to make another run at promotional gold. With one or two more wins we may see him in yet another bug time title fight.
More from Cage Pages
This article originally appeared on