UFC 205: Conor McGregor Says He Will Be 'Immortal' on Saturday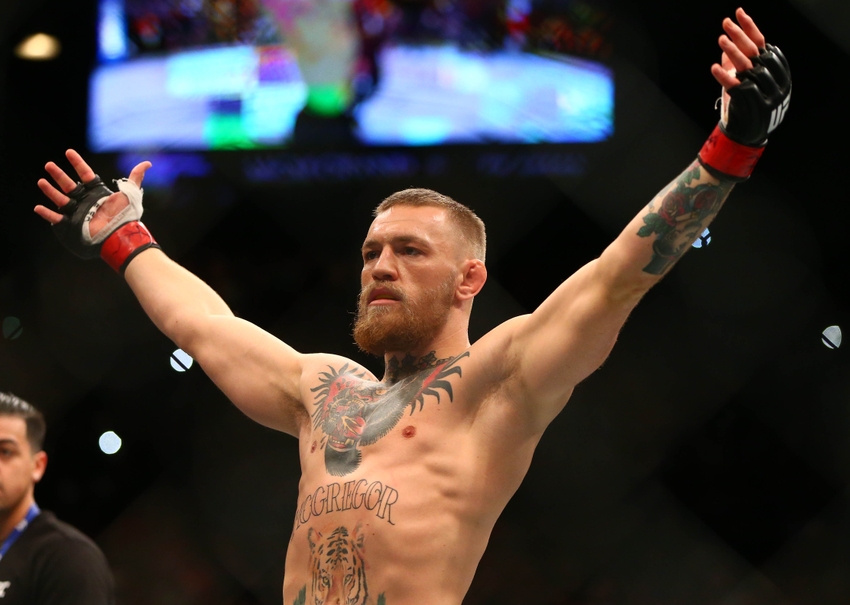 Boy-oh-boy did Conor McGregor look ready for a scrap during his UFC 205 open workout on Tuesday afternoon.
The UFC featherweight champion was in fine form during his workout inside the home of the New York Knicks basketball team. The fans gave him a very warm welcome and in return McGregor did some drills, took some pictures and even sunk a cheeky 3-pointer in.
While he seemed very calm and relaxed you could still see how very seriously he is taking this fight and just how big of a deal this historic event is.
A chance at being the only fighter in UFC history to simultaneously hold two belts in two different weight classes is just days away. And 'The Notorious' knows what he has to do in order to secure the record.
Want your voice heard? Join the Cage Pages team!
After his workout McGregor addressed the fans and media in attendance.
Saturday night I'll be immortal. I get the second the belt, raise it up, [it's] never been done before. It means absolutely everything to me. It's my life's work. We're ready.
McGregor has promised he will defeat Eddie Alvarez thanks to another first round knockout and should he make good on that promise it would mark the second time in as many title fights that he would be correct.
Against Jose Aldo at UFC 196 McGregor has stated on more than one occasion that the contest would be finished in the first exchange. And well, just 13-seconds into that fight it was over. Jose Aldo's 10-year unbeaten streak was over and Conor McGregor was the new featherweight champion.
The historic card is less than three days away and the excitement about this historical event is building more and more and each day. Will we see a new lightweight champion? Tune in on Saturday night to find out.
This article originally appeared on