UFC 205: Chris Weidman Returns Against Yoel Romero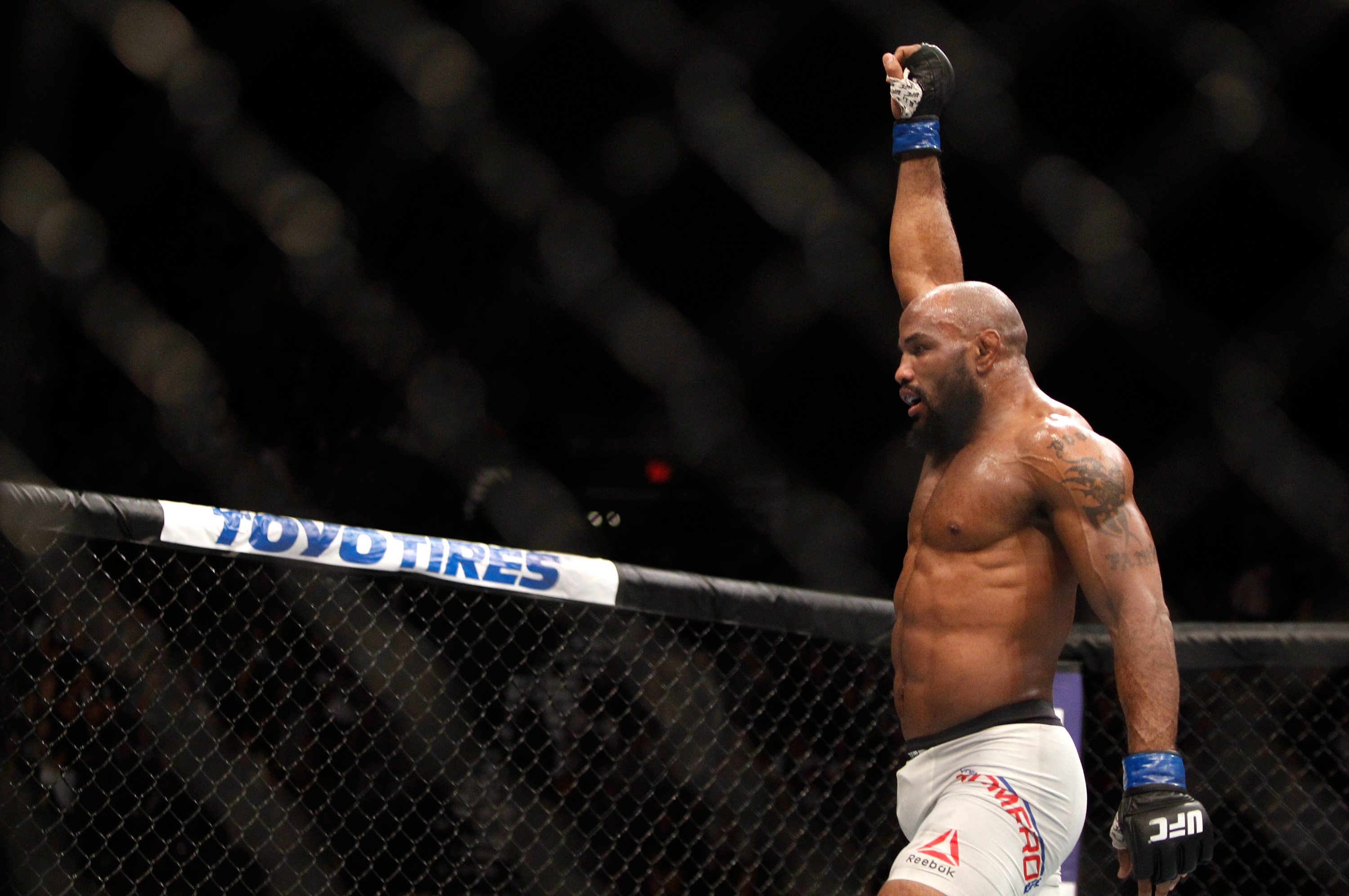 UFC 205's addition of a Chris Weidman bout was inevitable, and it has been revealed by Yoel Romero that he will take on the former champion.
Yoel Romero posted this photo to Instagram with the caption, "#ufc205 here we go!!!. #romerovsweidman #ufc185pound #soldierofgod @firstroundmgmt." The post has since been deleted, perhaps due to the UFC's intention to announce the card all at once.
Both Yoel Romero and Chris Weidman have not fought since UFC 194 in December 2015. Weidman lost his title to Luke Rockhold that night, and Yoel Romero staked his claim as the number-one contender in the division with a win over Jacare Souza.
Chris Weidman's layoff was due to a neck injury. He was set to challenge Luke Rockhold at UFC 199, and pulled out due to the injury. Weidman was replaced by Michael Bisping and the rest is history.
Yoel Romero, on the other hand, was later busted by USADA for an out-of-competition drug test. However, it was later revealed that Romero took a tainted supplement, and accepted a six-month suspension that ended over the summer. 
This is a matchup between two of the best wrestlers the middleweight division has to offer. Perhaps the two best. Yoel Romero has experience on the national wrestling circuit, owns a world wrestling championship, and participated in two Olympics. Meanwhile, Weidman is a former New York State Collegiate Wrestling Champion and two time Division I All-American. Weidman also owns a black belt in Brazilian jiu-jitsu.
This matchup leaves Jacare Souza as the odd man out in the middleweight division. Michael Bisping is defending his belt against Dan Henderson, and Luke Rockhold is not interested in fighting again (and comfortable working as a model) until the UFC forks over more money.
'The top of the middleweight division is so convoluted at the moment, that a matchup between the second and third-ranked contender cannot be outright considered a number-one contenders bout.
UFC 205 will take place on November 12 in Madison Square Garden of New York City. No bouts have been officially announced, but fights between Tim Kennedy and Rashad Evans, and Al Iaquinta and Thiago Alves have been reported.
This article originally appeared on