UFC 205: Al Iaquinta vs. Thiago Alves official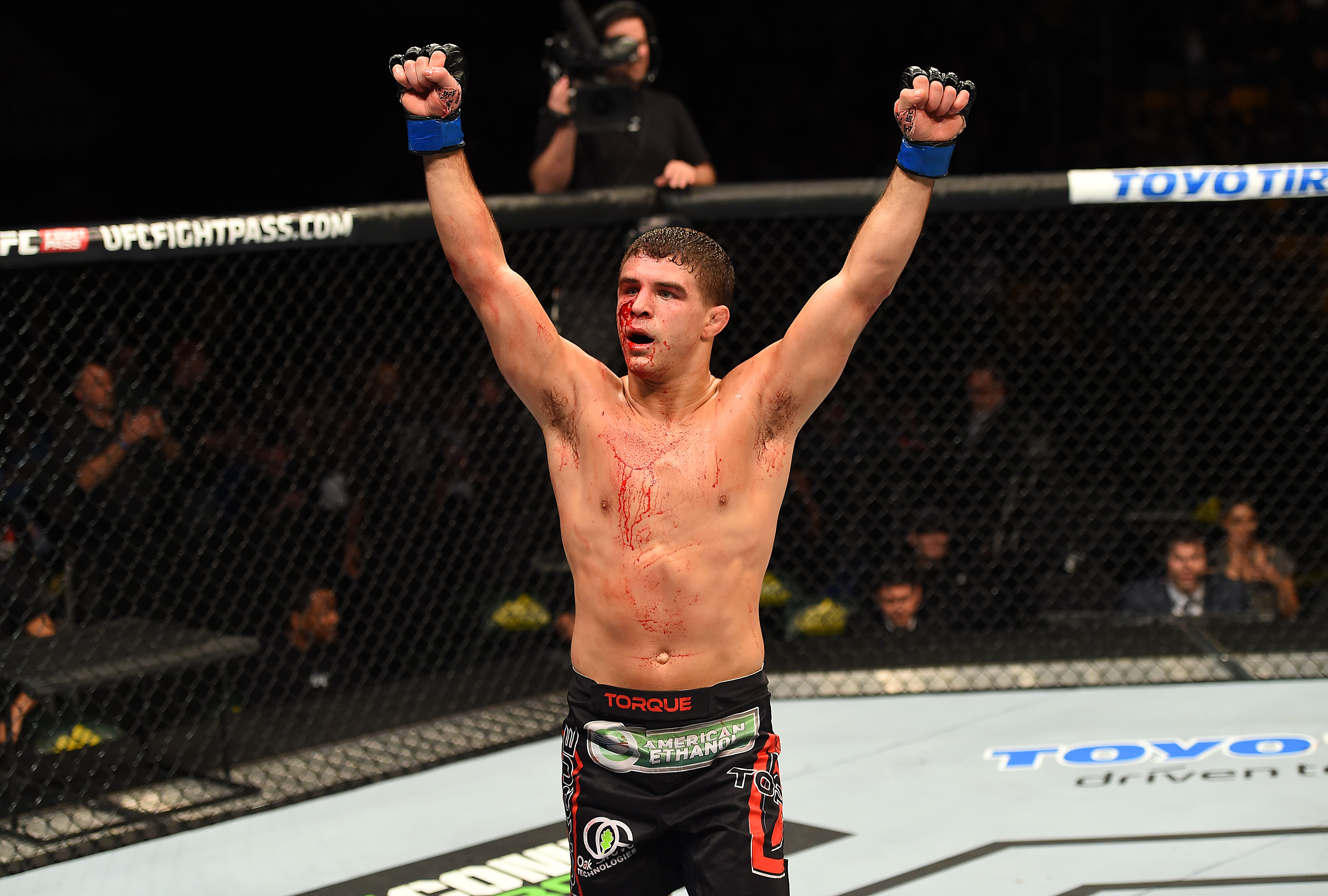 UFC 205 in New York is starting to take shape as Thiago Alves will be dropping down to lightweight to face Al Iaquinta.
With MMA officially being legalized in New York earlier this year, the UFC was quick to book an event at the Madison Square Garden. A lot of speculation has been growing as to who will headline the card along with who else will be competing at UFC 205 come fight night.
On Tuesday, it was announced that Al Iaquinta will welcome Thiago Alves to the lightweight division on that night. MMA Fighting reported the news.
New York native Iaquinta hasn't fought since April of last year. Fighting Jorge Masvidal, he won the bout by split decision. He faced adversity early on in the first round and was almost finished, but he rallied in the second and third rounds, and in the judges eyes, he did enough to take the fight.
Many people believed that Masvidal was robbed of the decision and it's still a very controversial fight to this day. Iaquinta also holds impressive wins over Rodrigo Damm, Ross Pearson and Joe Lauzon.
A former welterweight title challenger, Alves feels it's time to test himself in a brand-new division. In his last time out, he went to war with Carlos Condit. Finding success in the first round, it wasn't until the second round where Condit began to takeover, and after getting his nose busted up with a vicious elbow from Condit, the referee was forced to stop the bout.
Alves hasn't stepped into the cage for over a year due to recurring injuries, but he's ready to get back into the cage later this year against Iaquinta.
This event is shaping up to be a great and historic card. More fight announcements should be coming soon.
UFC 205 will go down on November 12 at the historic MSG.
This article originally appeared on