UFC 205: Al Iaquinta Dropped from Card Due to Contract Dispute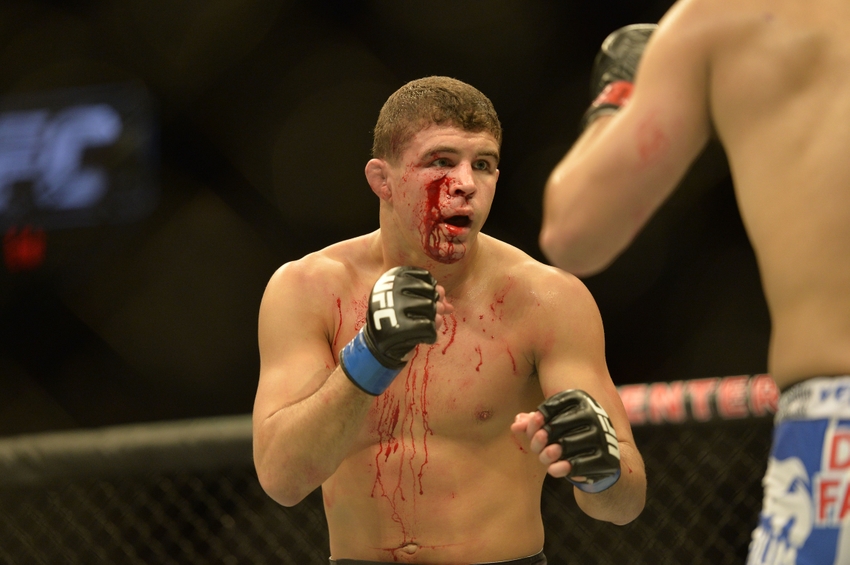 Al Iaquinta thinks the UFC is treating him unfairly. It's safe to say that he's ignoring his unprofessional behavior in his assessment.
Just a few weeks ago it was announced that Al Iaquinta vs Thiago Alves was being added to the UFC 205 card. Unfortunately, things have taken a turn for the worse between Iaquinta and the UFC. A contract dispute has knocked Iaquinta out of his spot and cost him the chance to perform in front hometown crowd.
Editor's Note: Jim Miller has replaced Al Iaquinta against Thiago Alves.
Iaquinta recently told Fox Sports, that he attempted to renegotiate after seeing the bout agreement due to him being on the shelf over a year.
Iaquinta's current contract began before the UFC/Reebok was enacted. He only qualifies to take home $5,000 from Reebok. The fight with Alves was set at $26,000 for show and another $26,000 if he won.
Iaquinta's past infractions with the UFC have made him ineligible to receive any bonuses for the remainder of his 4 fight contract.  He admits that missing the fighter summit was his third strike. He foolishly posted on social media while he was at a beach when he was supposed to be sick at home. He also admits to trashing a hotel room, which the promotion paid for. And before that, Zuffa had to deal with him using foul language towards the crowd during a live broadcast.
When Iaquinta was due to come back, he found out that they were sticking with the same punishment. After UFC 205 negotiations essentially stalled, the promotion extended Iaquinta's contract until he decides to come back. After his injuries he feels that he is fighting for free under his current terms.
Here's the problem with Iaquinta that many people don't want to address because it can be viewed as rude. He's a liability. Jon Jones and Rampage Jackson are exceptions because they also bring in millions of dollars and PPV buys.
Iaquinta does not have the notoriety to justify the headache he has caused on three separate occasions. He doesn't seem to be the least bit apologetic about his past actions, nor does he seem to understand where the company is coming from. And posting about your beach trip like your company doesn't check social media is just a slap in the face. Now he's simply stuck in a situation where he has no power.
Yes, it's terrible that he was on the shelf for so long. But no one should expect them to start fresh like nothing happened. He still has to prove he can function like an adult and perform like a rockstar. Hopefully his teammates can talk some sense into him so he doesn't waste the remaining years of his prime due to pride.
This article originally appeared on