UFC 203 Pay-Per-View Main Card Staff Predictions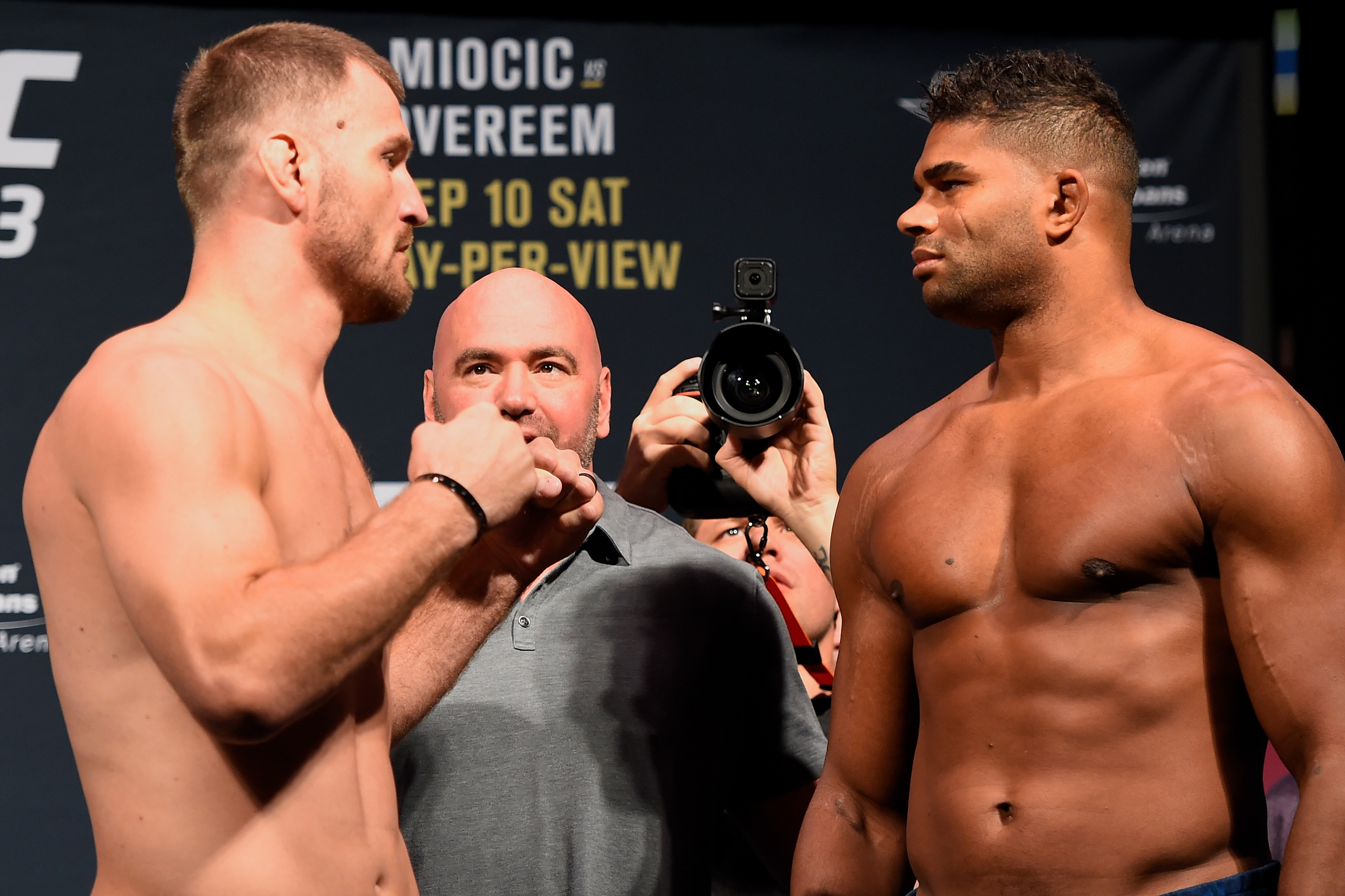 UFC 203 will attempt to follow up the record-setting pay-per-view UFC 202 with a fun card headlined by heavyweight action. Here are our picks!
UFC 203 is a big card for the promotion literally and figuratively. The heavyweight belt is on the line with Stipe Miocic defending his belt against Alistair Overeem, and the long-awaited debut of CM Punk has finally arrived.
UFC Hamburg was a great card for Cage Pages, with a handful of writers picking perfectly, and only two writers without a winning record. Additionally, Jason Payne will be making his first picks as a member of Cage Pages.
Going a perfect 4-0 for the card were contributors Ryan Wagner, Al Stover, Dalton Granstrom, and Gabriel Gonzalez. At 3-0 was a litany of contributors: Jake Krier, Anthony Mazziotti, Mitch Williams, Ryan D'Souza, Justin Huffman, and site expert Danny Doherty. Rounding out the picks at 2-2 were contributors Sean Bio and Jack Kopanski.
There are quite a few ranked participants in this event, and the main card is as follows:
(C) Stipe Miocic vs. #2 Alistair Overeem
CM Punk vs. Mickey Gall
#6 Urijah Faber vs. #12 Jimmie Rivera
Check out the staff's predictions in the chart below. Writers are ranked by winning percentage.
Want your voice heard? Join the Cage Pages team!
Cage Pages UFC 203 Predictions

Staff Writers
Jessica vs. Joanne
Faber vs. Rivera
Punk vs. Gall
Browne vs. Fabricio
Stipe vs. Alistair
G. Gonzalez
(4-0)
Jack Kopanski
(62-35)
Jake Krier
(80-46)
A. Mazziotti
(76-44)
M. Williams
(60-37)
Sean Bio
(78-53)
Al Stover
(35-24)
Dan Doherty
(75-56) 
Dalton G.
(16-12) 
Ryan D'Souza
(45-36)
Jason Payne
(0-0)
Some relatively close results on this card compared to previous weeks. Urijah Faber earned six of the 11 picks, while Jessica Andrade and Stipe Miocic earned seven picks. Mickey Gall surprisingly was not unanimous, with three detractors, and Fabricio Werdum was a unanimous sweep in his rematch with Travis Browne.
More from Cage Pages
This article originally appeared on