UFC 203: Miocic vs. Overeem — 5 fighters on the chopping block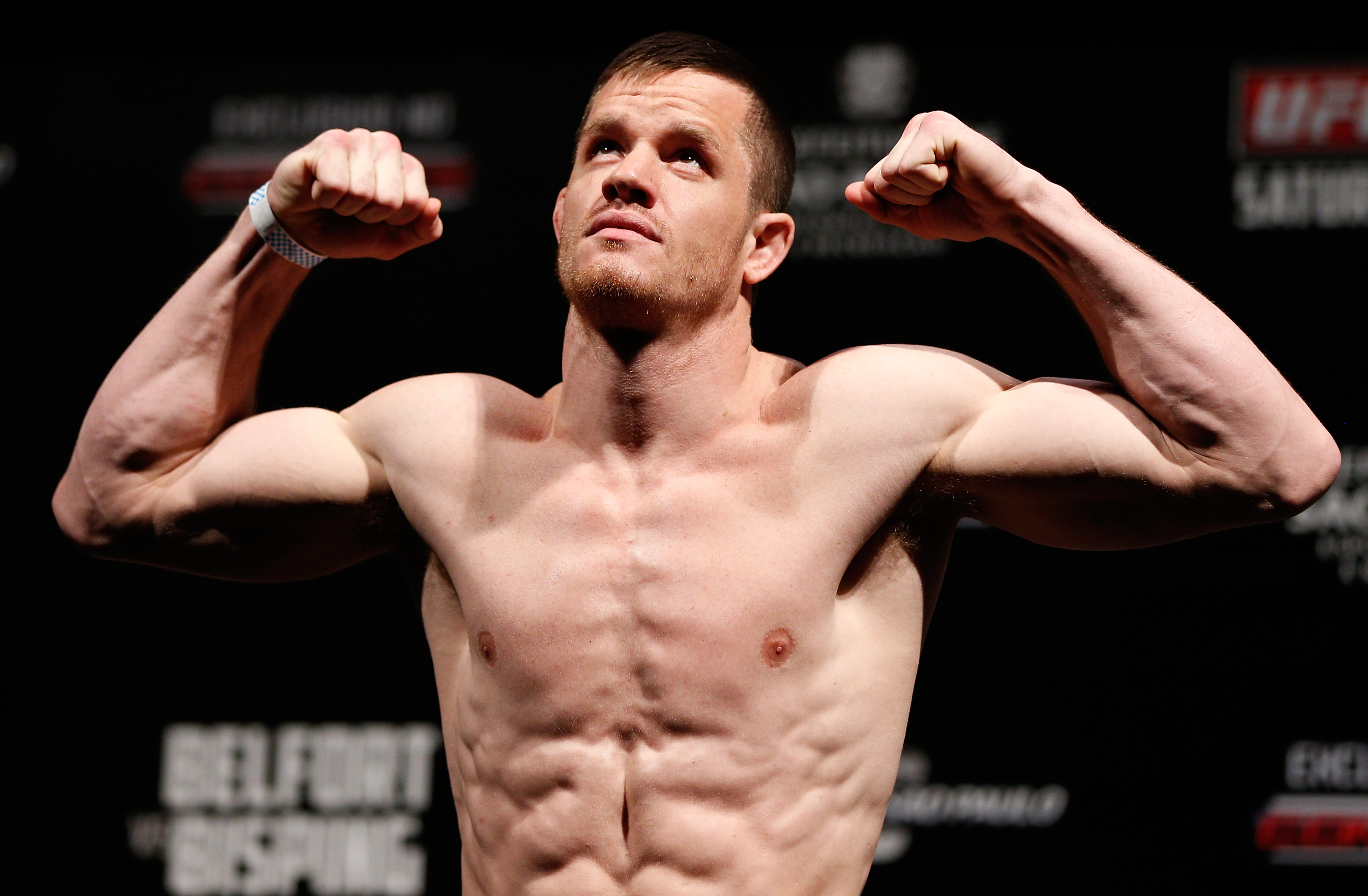 Here are five fighters who desperately need a win at UFC 203 on Saturday night.
In the main event of UFC 203, Stipe Miocic will look to defend his title for the first time against top heavyweight contender Alistair Overeem. In the co-main event, former heavyweight champion Fabricio Werdum will be looking to get back on track as he faces Travis Browne in a rematch.
Every fight card has some fighters who have their backs against the wall, and in order to stay employed in the UFC, they must win. In the next couple of slides, you'll see which fighters are on the chopping block, with their performances on Saturday night possibly determining whether or not they will get another shot in the UFC.
5. Drew Dober
Since making his UFC debut in 2013, Drew Dober hasn't been the most successful fighter. Fighting Sean Spencer in his first trip to the Octagon, he lost by unanimous decision. He faced Nick Hein the next time out, losing that one by unanimous decision too.
Dober then went on to beat Jamie Varner, lose to Efrain Escudero and most recently, pick up a victory over Scott Holtzman. Even coming off of a win, he's way too inconsistent, and if he keeps it up, he may have to find another organization to all home.
On Saturday night, he has a favorable matchup against Jason Gonzalez, who will be stepping in on short notice to replace an injured Erik Koch. Dober may be the slight favorite heading into this fight, but Gonzalez is no joke, sporting a 10-2 record and he's currently on a six-fight win streak.
If Dober isn't on his 'A' game and loses to Gonzalez, who's not only a UFC newcomer but is stepping up on short notice, his fourth loss in the promotion could earn him a pink slip.
4. Sean Spencer
Other than his UFC debut against Rafael Natal, most of Sean Spencer's bouts have been closely contested. His fight against Yuri Villefort ended in a split decision, the same result that occurred in his loss against Alex Garcia. He also fought Cathal Pendred, and allthough he lost by unanimous decision, many feel he as robbed and should have won that fight.
The biggest flaw with Spencer is that he isn't a finisher, and usually, he seems content with landing strikes to score points instead of going for the kill. He's a high volume striker and can put on exciting fights, but most of those fights in the UFC haven't gone his way.
Regardless, his back is definitely against the wall going into his fight on Saturday night. The good thing about Spencer is that he always comes to fight, win or lose. The UFC may take that into consideration, but if he loses against Yancy Medeiros on Saturday night, it may be the end of the road. 
Coming off of a TKO loss to Mike Pyle this past February, he needs to put on an impressive performance against the very tough Medeiros. He might not be around the Octagon again if he doesn't.
3. Brad Tavares
Throughout his UFC run, Brad Tavares has been very successful for the most part. It wasn't too long ago when he was riding a five-fight win streak over notable names like Tom Watson and Lorenz Larkin, but as of late, he's been a bit inconsistent.
Right after his win over Larkin, he got a big step up in competition and faced Yoel Romero. The Cuban fighter beat him pretty handily for three rounds, both in the striking department and with his wrestling. After that, he faced Tim Boetsch. Although he did have some success in that matchup, Boetsch managed to catch him in the second round and finished him.
Since then, he only has one win over Nate Marquardt, and most recently, he was knocked out in the first round against Robert Whitaker. That fight was last May, and it's been more than a year since he has stepped inside of the cage.
Not only will he be dealing with ring rust, but he'll have a very tough test against Caio Magalhaes. The Brazilian fighter has only lost two fights in the UFC, one coming in his UFC debut and the other in his most recent fight against Josh Samman. In between those two losses, he won four fights in a row in very impressive fashion.
Both fighters have been inactive for more than a year, but this is a big test for Tavares, and if he can't get past it, he may be cut from the UFC.
2. Jessica Eye
Prior to making her UFC debut, Jessica Eye was widely considered one of the best women's bantamweight fighters in MMA. In her promotional debut, she faced off against Sarah Kaufman. It was a close back and forth bout, but Eye won by split decision. It was later overturned by the Texas Department of Licensing and Regulation because Eye tested positive for marijuana.
After that matchup, she faced Alexis Davis, which was another back and forth war, but this time, it went in Davis' favor. Eye's only win was against Leslie Smith, who she beat via TKO (due to doctor stoppage) in the second round, and she's currently riding a three-fight losing streak.
In her last couple of fights, she faced very strong grapplers, such as Julianna Pena and Sara McMann. They were able to dictate the pace of the fight and take her down over and over again. Her upcoming bout with Bethe Correia is definitely a better style matchup for her.
In what will be a nearly guaranteed striking war, Eye desperately needs a win on Saturday night. If she loses, she may be cut from the promotion, but expect her to go for broke here. Fighting in her hometown of Cleveland, Ohio, she will leave everything inside of the Octagon against Correia in what should be a Fight of the Night candidate.
1. CB Dolloway
Like many fighters, CB Dolloway has had various ups and downs in his UFC career. Currently on a three-fight losing streak, Dolloway needs to get a win on Saturday night if he wants to get another shot in the UFC.
His last three losses were to Lyoto Machida, Michael Bisping and most recently, a knockout loss to Nate Marquardt. Prior to this recent losing skid, he won four of his last five bouts with notable wins over Jason Miller, Cezar Ferreira and Francis Carmont.
Since his UFC debut, inconsistency has always plagued Dolloway. He can string together two or three wins, but he can never keep it going. For example, after losing to Amir Sadollah in his UFC debut, he won two fights in a row against Jesse Taylor and Mike Massenzio. Then he lost to Tom Lawlor.
After that, he went on a three-fight win streak against Jay Silva, Goran Reljic and Joe Doerksen. But once again, he lost to Mark Munoz and and then Jared Hamman. Dolloway is a great wrestler whose striking has come a long way, but he can't seem to put it all together.
In his fight against Francimar Barroso on Saturday night, he'll be going up in weight against a very tough fighter. If he loses this matchup, it's very likely that he'll be cut from the promotion after his fourth loss in a row.
This article originally appeared on