UFC 203 Live Stream: Watch CM Punk vs. Mickey Gall Online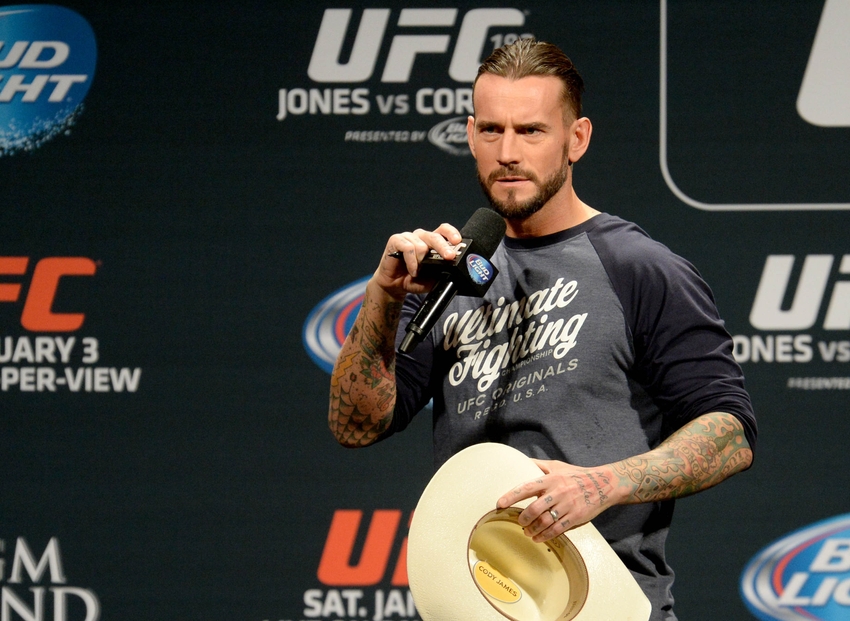 A look at how to watch CM Punk's MMA debut against Mickey Gall at UFC 203 online.
On Saturday night, UFC 203 will take place at the Quicken Loans Arena in Cleveland, OH. This will see a main event of Stipe Miocic vs. Alistair Overeem in a heavyweight fight. However, this event will also feature the MMA debut of former WWE star Phil "CM Punk" Brooks. Punk will take on Mickey Gall in a welterweight bout.
In December 2014, Punk announced at UFC 181 that he had signed a multi-fight deal with the UFC. It hadn't been known when he would step into the octagon, though. Training for the day he fought on pay-per-view would take a while, even longer than expected, due to a handful of injuries.
Well, after nearly two years, the debut of CM Punk in UFC would be announced for Saturday, September 10. After winning a fight at UFC Fight Night 82 in February, Gall would be set as his opponent.
This will be the former WWE Champion's first time competing at a live event since January 2014, where he took part in WWE's Royal Rumble match. Punk would walk out of WWE the next day and never return. His relationship with the company has been well-documented since, including an ongoing lawsuit.
The former ROH's star's wrestling career is in the past, though. He'll move on to MMA fights, beginning with Saturday night's event.
As for his competitor, Mickey Gall, the 24-year-old is 2-0. His fights were the previously-mentioned one in February, and at Dead Serious MMA – Dead Serious 17 in November 2015.
With this in mind, here's a look at how you can watch CM Punk fight at UFC 203.
Date: Saturday, September 10
Start Time: Prelims at 6:30 PN ET, Main card at 10:00 PM ET
Location: Cleveland, OH
Venue: Quicken Loans Arena
TV Info: UFC Fight Pass, Fox Sports 1, Pay-per-view
Live Stream: UFC.TV PPV, DirecTV
CM Punk's UFC fight has been anticipated for almost two years, and will come to fruition on Saturday night in Cleveland, OH. Will he walk out with a victory?
This article originally appeared on