Erik Perez survives bloody third-round brawl to beat Francisco Rivera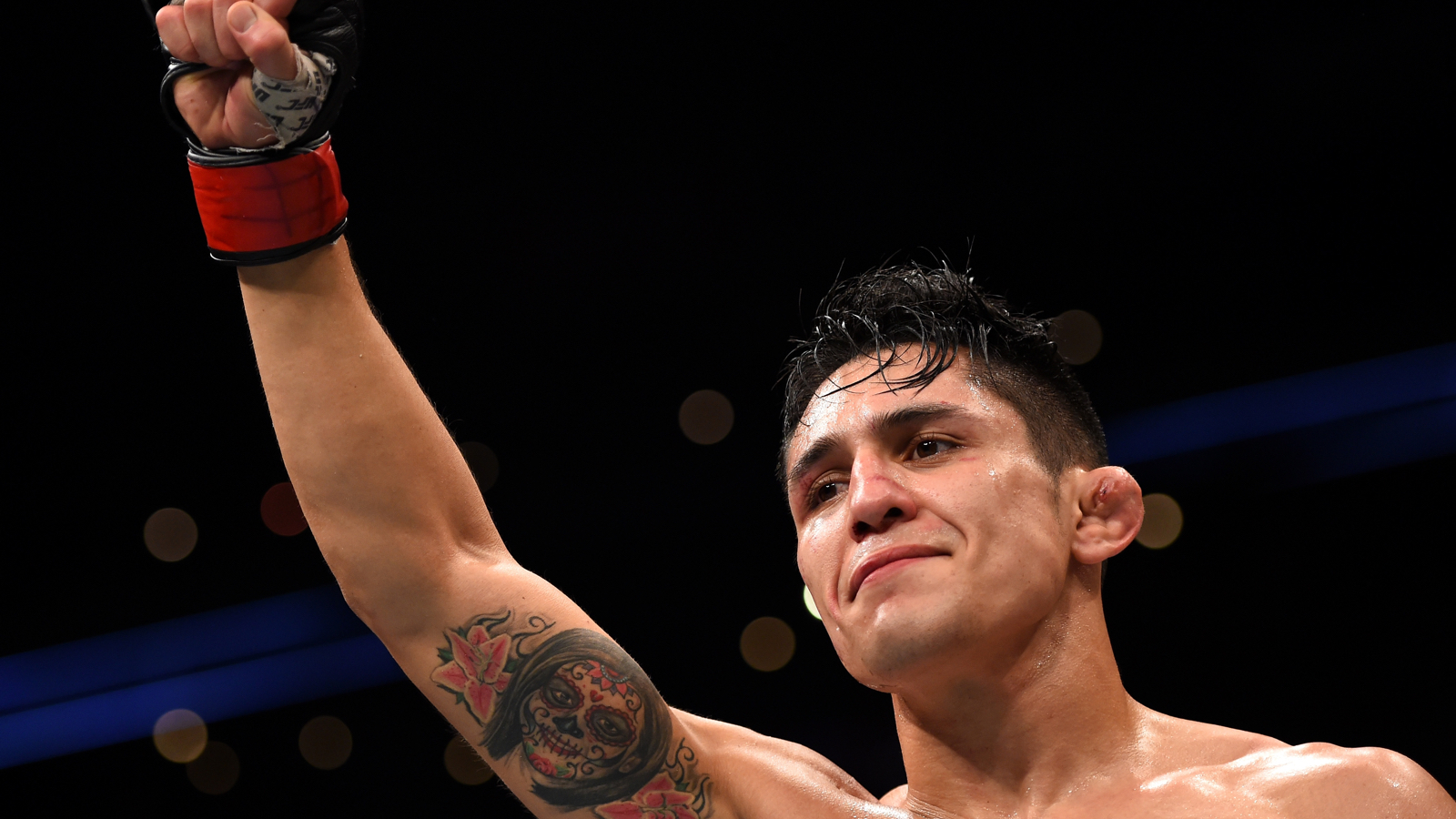 Erik Perez fought a smart, tactical game plan through two rounds before throwing caution to the wind and engaging in an absolute slugfest with Francisco Rivera in the final five minutes Saturday night at UFC 201 in Atlanta.
The highly-touted prospect out of Mexico had to endure some hard shots early from Rivera, but once he got his timing down, Perez was able to stick and move to out-point the veteran featherweight.
Perez used superior footwork and speed to hit Rivera from the outside and quickly circle away before his heavy-handed opponent could land any powerful counter shots.
Perez looked in control after the second round, but as the final five minutes began, the two Mexican fighters decided to bite down on their mouthpieces and just start swinging for the fences.
What a start to the final round!!!! #UFC201 https://t.co/6mWLkJgoBE

— #UFC201 (@ufc) July 31, 2016
It was a dangerous move for Perez considering he was winning the fight up to that point, but he ended up getting the better of Rivera in those exchanges as both fighters threw haymaker after haymaker at each other.
After a frenetic pace for about 45 seconds, Rivera was completely gassed and Perez took him to the mat where he battered him for the remainder of the round. An earlier cut that opened up from a back elbow strike had Rivera gushing blood onto the canvas as he did everything he could to survive the onslaught from Perez.
In the end, Perez earned a unanimous decision victory for his second win in a row and sixth win overall inside the Octagon.