Jon Jones: Daniel Cormier isn't my biggest rival or greatest challenge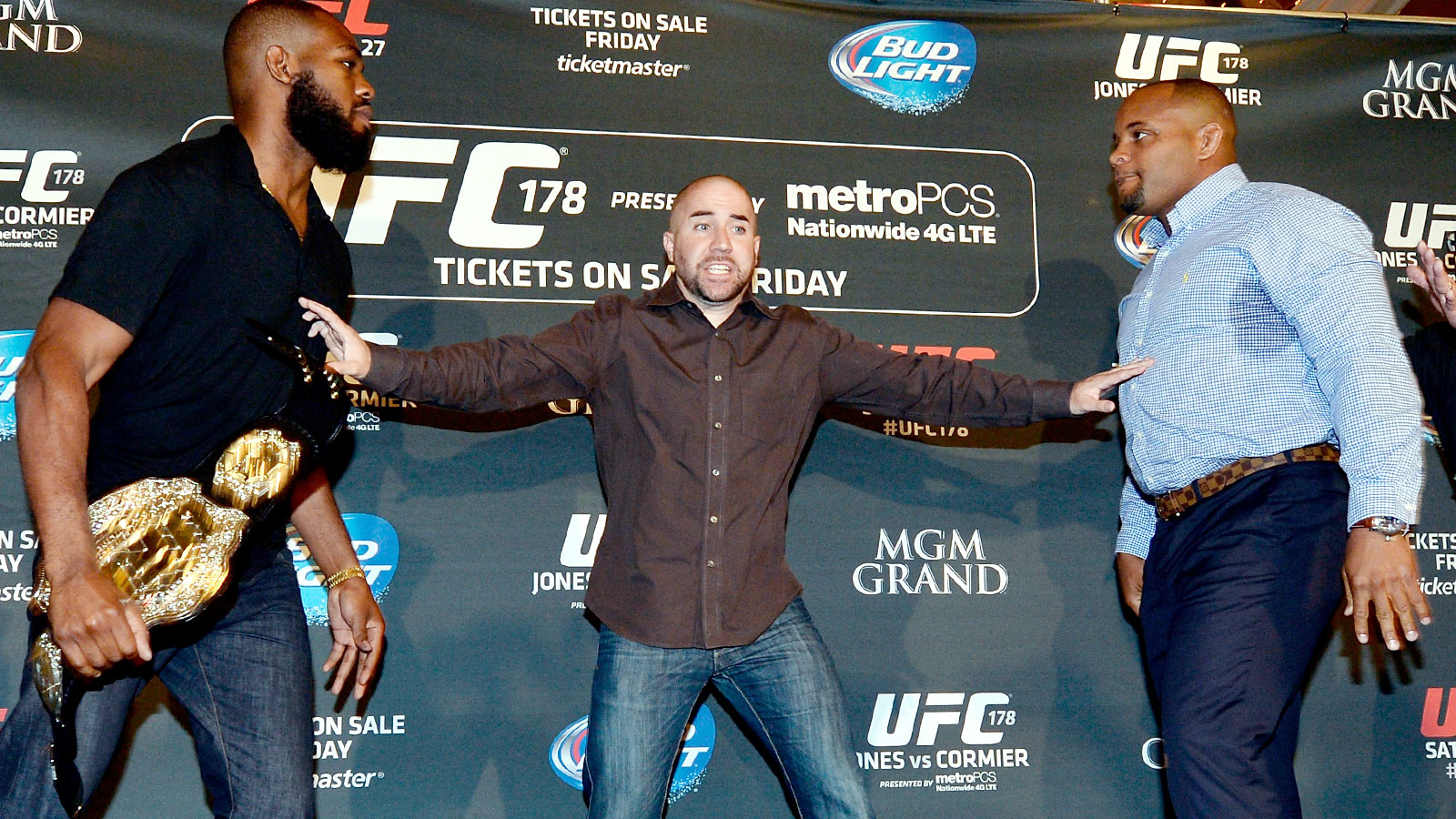 When Jon Jones faces Daniel Cormier at UFC 200, the fight will be promoted as one of the greatest grudge matches in the history of the sport, but the longest reigning light heavyweight champion in history sees things a much different way.
Jones already defeated Cormier once before, at UFC 182 in 2015 in a unanimous decision, and he expects the rematch to go nearly the same way.
In fact, Jones doesn't see Cormier as his equal or even anything close to being his greatest rival as he prepares for their July 9 fight.
Jones looks at Cormier as a fighter he's sparred with over the years, but there's no real personal animosity outside of the competition. In fact, Jones believes his rivalry with Cormier is actually rather pointless while his beef with another former opponent was much more real.
"I think the performance I'm most happy with is when I beat Rashad Evans," Jones explained when speaking to FOX Sports. "Rashad Evans was a guy who knew me personally, trained with me, and I think he was 15-1 when we fought. He had only ever lost to Lyoto Machida. He was a winner. He knocked out Chuck Liddell. He was just a bad ass. I loved that I made that fight look one-sided — that's the fight I'm most proud of."
That rivalry was almost equal to Daniel Cormier, actually a bit more personal. The beef was more real. Daniel Cormier, our beef is childish.
— Jon Jones
Taking the rivalry aspect out of their upcoming fight, Jones can only look back at his past bout with Cormier when examining his greatest challenge since joining the UFC.
Jones has never legitimately been defeated — his one loss was a disqualification in which he was bludgeoning Matt Hamill with elbow strikes that were deemed illegal — and Cormier didn't come very close to a win, either.
No one has really given Jones a serious battle outside of one fight he had back in 2013, in his sixth title defense at 205 pounds.
"When it comes to my actual toughest fight, it was Alexander Gustafsson. Gustafsson dazed me at one point in the fight. He had me bleeding, he actually made me go to the hospital after the fight," Jones said.
"Daniel Cormier, his fight to me was no tougher than the Glover Teixeira fight. First three rounds were competitive, and then after that I ran away with the victory."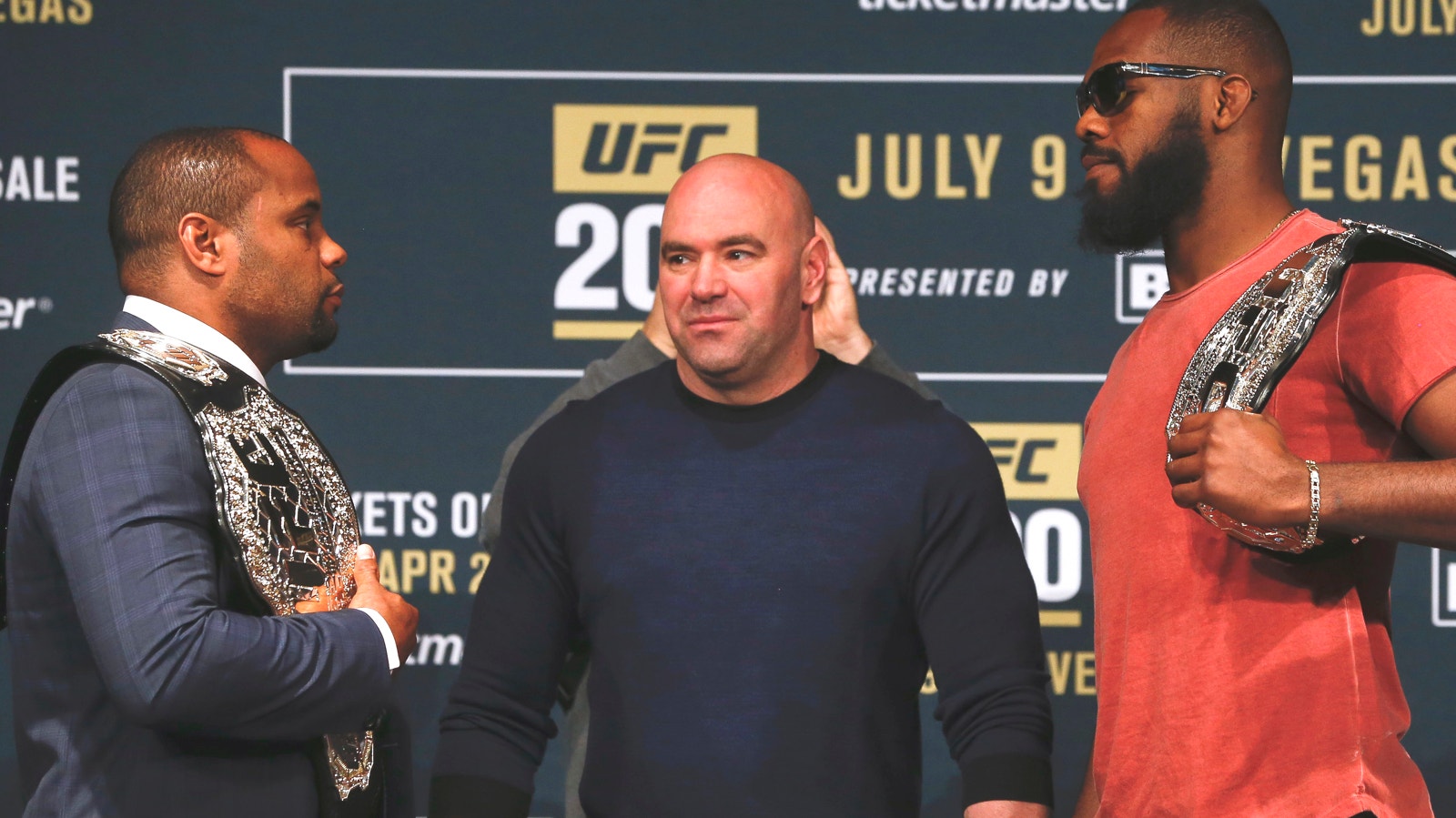 The thing Jones is most looking forward to July 9 is finishing Cormier and getting one more win over the former two-time Olympian, then putting him in the rear view mirror for good. Jones, 28, has a lot left he wants to accomplish in his career, and he'll be happy to beat Cormier for a second time and then never hear about him again.
"Daniel, he really isn't my biggest challenge, or I don't think he'll be my threat anyway. He's just part of the journey," Jones said. "I'm excited to out there and beat him again. Get rid of him once and for all."