Max Holloway has the swagger to believe he's the best fighter in the world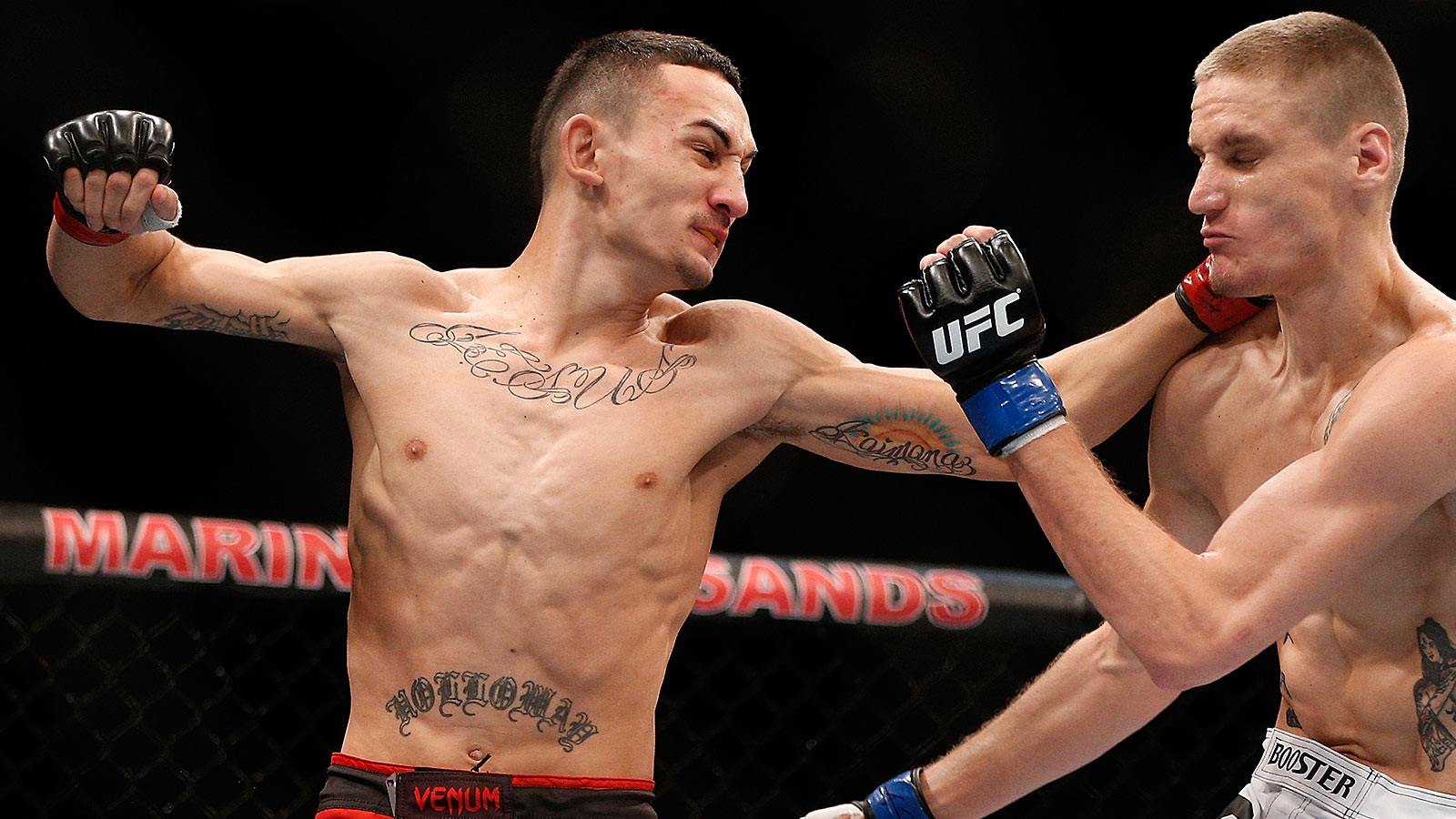 With an eight fight win streak in the featherweight division, Max Holloway seemed like a top candidate to get the next shot at the title, but instead he drew Ricardo Lamas at UFC 199.
Holloway has been extremely impressive over that stretch of fights with six finishes, including a mix of submissions and knockouts. But while he's still knocking on the door of title contention, he hasn't been granted a shot just yet.
While many fighters will voice a very loud opinion about the perception that they've been passed over when it comes to title shots, don't count Holloway among them. When he heard that he was fighting Lamas instead of battling for a title, Holloway just shrugged his shoulders and got back in the gym to prepare for the next fight.
"I like to call it spilled milk. If you get mad every time you spill milk, then I don't know what you're in this world for. Stuff like this happens all the time. You don't try to grab the milk and put it back in the bottle, you wipe that (expletive) up and you move on," Holloway told FOX Sports.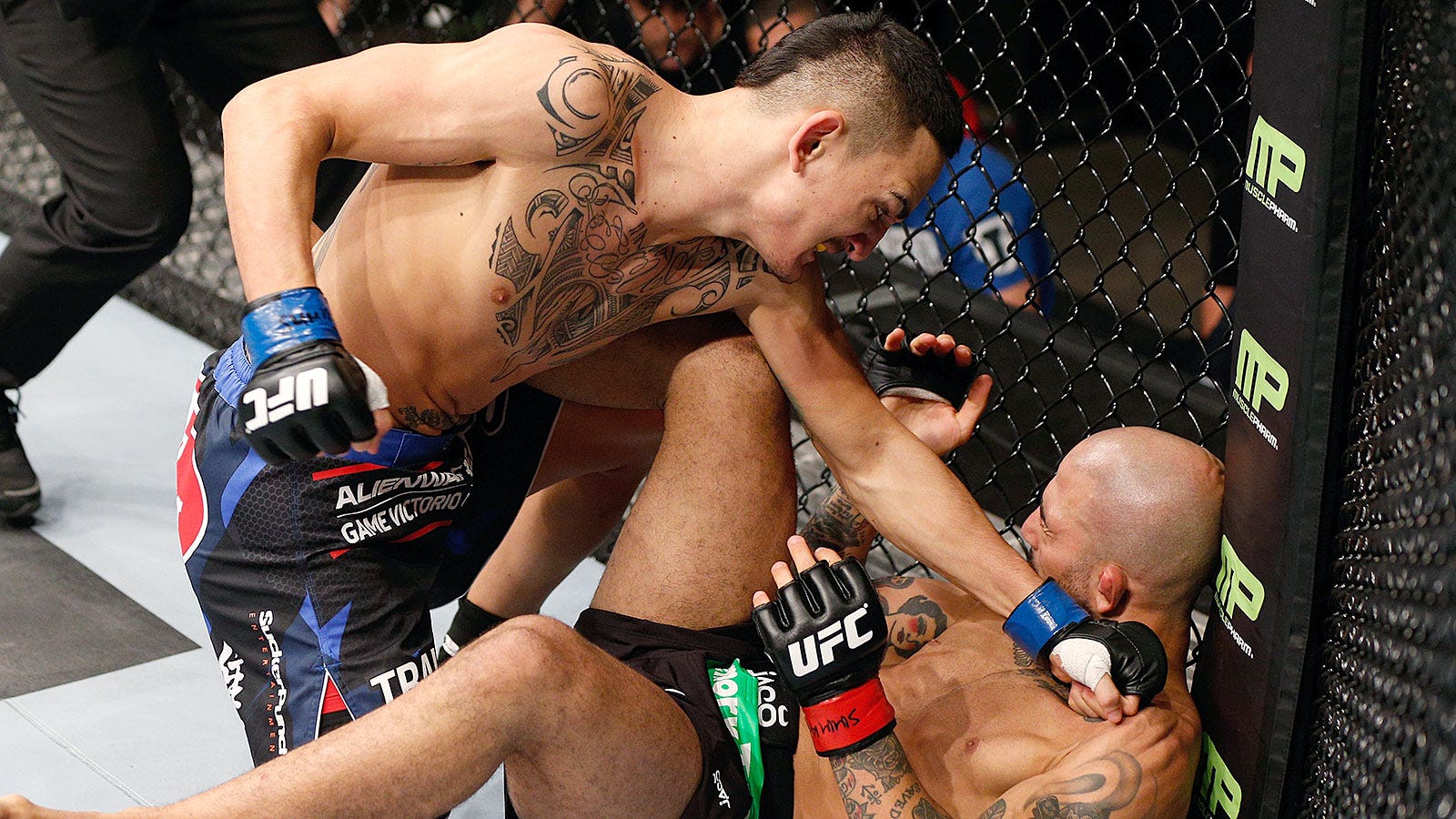 "I wanted those fights, but I had no control over that. All the control is what I can handle. Conor's on a hiatus, we've got the interim title fight at UFC 200, so it is what it is. It would have been great if I would have got (Jose) Aldo or (Frankie) Edgar for an interim title, but it just didn't happen that way."
Holloway prefers to keep a more positive outlook than getting mired in misery over what he didn't get.
Instead, Holloway just looks in the mirror and sees the best featherweight in the world, the uncrowned champion, and eventually he'll get the title belt that goes along with that moniker.
"I'm a leader. I want to be a legend. I want to leave a legacy and you have to have that attitude that you're the best," Holloway said.
I don't just think I'm the best 145 pounder in the world — I think I'm the best fighter in the world, period. That's the attitude you need to have in the fight game and in life.
— Max Holloway
Holloway carries himself with that attitude, and he believes every person in every walk of life should do the same. The way he sees it, everybody should look at themselves as the best and then they can actually strive to get there.
"It's simple. I tell people all the time. I'm not cocky, I'm confident," Holloway said. "I don't walk around and let people know, but to be anything in this game or anything in life, you need to tell yourself, you need to have that swagger to tell yourself that you're the baddest man on the planet or baddest woman. I walk around like that.
"I might not seem that way to the public, but in my head, damn right, I think I'm the man. If you don't have that sense in your head, no one is going to believe it. You've got to have it first."
So with that approach, Holloway has no problem facing Lamas before getting a title shot.
It's just another chance to dispatch a top five opponent and continue to climb to the top of the ladder, and eventually, a title shot will happen. When it does, Holloway plans on seizing the moment and adding a gold belt to his collection.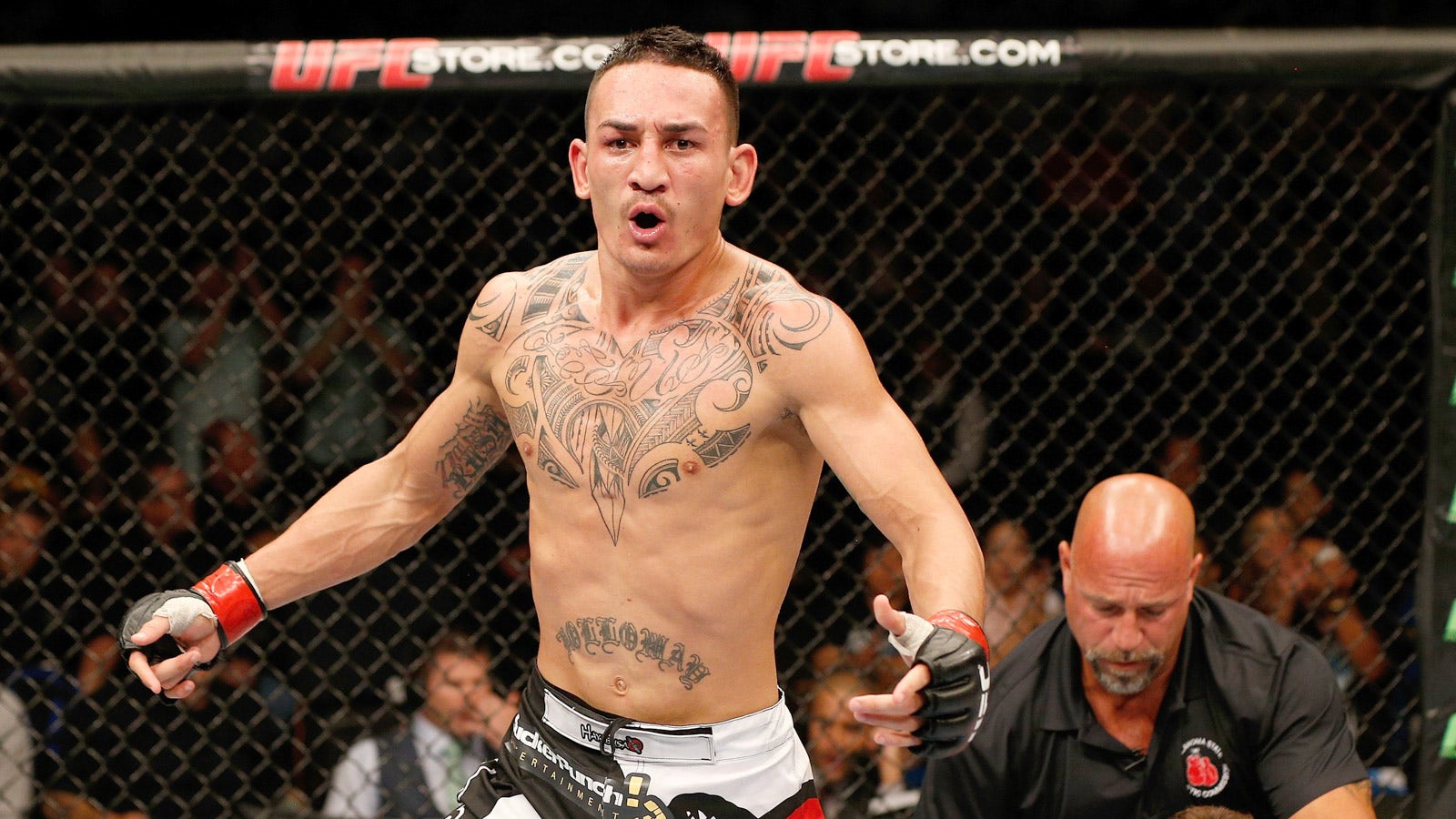 "This fight makes perfect sense. He went five rounds with the champ in Jose Aldo. He's fought some stiff competition. He's done a lot of great stuff in our division," Holloway said. "It's a tough task ahead and I like these challenges."
As far as what's next, Holloway never speculates on the future until he deals with the present. Of course he'd love to know that with a win over Lamas that he'll be granted a title shot, but if he doesn't come away victorious at UFC 199, none of that matters.
So once his hand is raised and Holloway has his ninth straight win, then he'll address what comes next.
"I'll be ready," Holloway said. "I'll have an answer for you after the fight, bring it on."