Luke Rockhold, Michael Bisping exchange insults in expletive-filled shouting match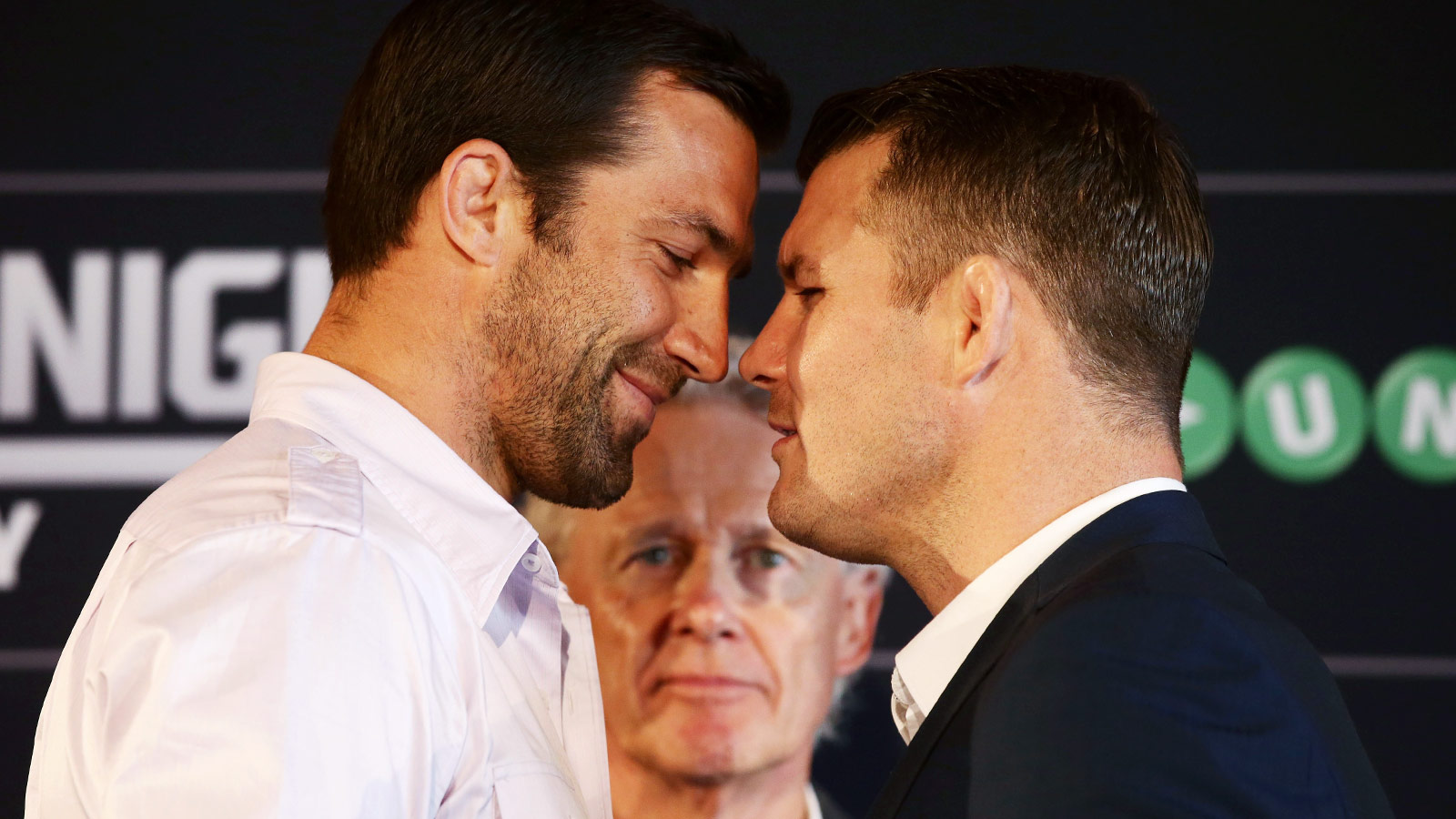 It took just about 60 seconds into the UFC 199 media conference call before middleweight champion Luke Rockhold and No. 1 contender Michael Bisping started hurling insults and engaged in a bitter shouting match.
Rockhold defeated Bisping by second round guillotine choke when they first met in 2014. But they will meet again on June 4, this time with the UFC title up for grabs.
Mention of that first fight came up almost immediately after Rockhold said that he would put Bisping away even quicker in the rematch on June 4 in Los Angeles. Rockhold actually claimed that he would have finished Bisping quicker in the first fight had he had accepted a bet where he tried to wager his purse against his opponent's ahead of the contest.
Bisping claims he doesn't remember the wager, but certainly had no problem firing back at Rockhold wanting to get the same pay as him.
"You probably will want my purse. My purse is at least double yours," Bisping said.
"I'll be making a lot more than you on this fight," Rockhold responded. "I'm pretty damn positive about that."
"I don't think so," Bisping countered. "All right, you be positive while I'm sitting here in a five room mansion and you're sitting there in your little (expletive) apartment."
The war of words continued after Rockhold took aim at Bisping — and every other middleweight contender who has been lining up for a shot at the belt ever since he won the title last December.
The three top contenders in the division — Bisping, Chris Weidman and Ronaldo "Jacare" Souza — have all been defeated by Rockhold. But they believe the result will be much different the second time around.
Rockhold clearly disagrees.
"Going out there to shut Mike's mouth, to shut all these guys mouths. All these guys have made excuses. Mike, Chris Weidman, Jacare, well guess what? I beat them all and I'm going to beat them all again, one at a time. They're all going to get theirs," Rockhold said.
"Mike's a tough dude. He's got balls. He took this fight but this will not be his fairytale. This will be his swan song. This will be the end of him."
Rockhold doubled down on his comments when he directed another vitriolic prediction at 10-year UFC veteran Bisping, saying that he wouldn't just beat him at UFC 199 — he was going to humiliate him.
"You will not be a champion. I will humiliate you next week. Mark my words — humiliation," Rockhold said. "It's going to be so one-sided, it's going to be something special."
Bisping, who accepted the fight on just two weeks' notice after Chris Weidman dropped off the card due to injury, struck back by taking aim at his opponent's intelligence.
Instead of using big words, Luke, you're only humiliating yourself. Spell humiliation. Go ahead. I'll give you a hand — H-U-M- finish it off. Go ahead. You can't do it!
— Michael Bisping
"Instead of using big words, Luke, you're only humiliating yourself. Spell humiliation. Go ahead. I'll give you a hand — H-U-M- finish it off. Go ahead. You can't do it!" Bisping said.
The back-and-forth shouting match continued throughout the conference call, with each fighter talking over the other at some points during the 45-minute session.
Clearly neither fighter is lacking in confidence, and Rockhold promised that Bisping's first UFC title shot will also likely be his last.
"Mike, it's going to be a bad night for you my friend," Rockhold said.
Bisping countered by reminding Rockhold that all the pressure lays on his shoulders next weekend: He's the incumbent champion with all the odds on his side. If Rockhold loses to a fighter who accepted the bout on two weeks' notice, Bisping can't even imagine the ridicule he'll receive.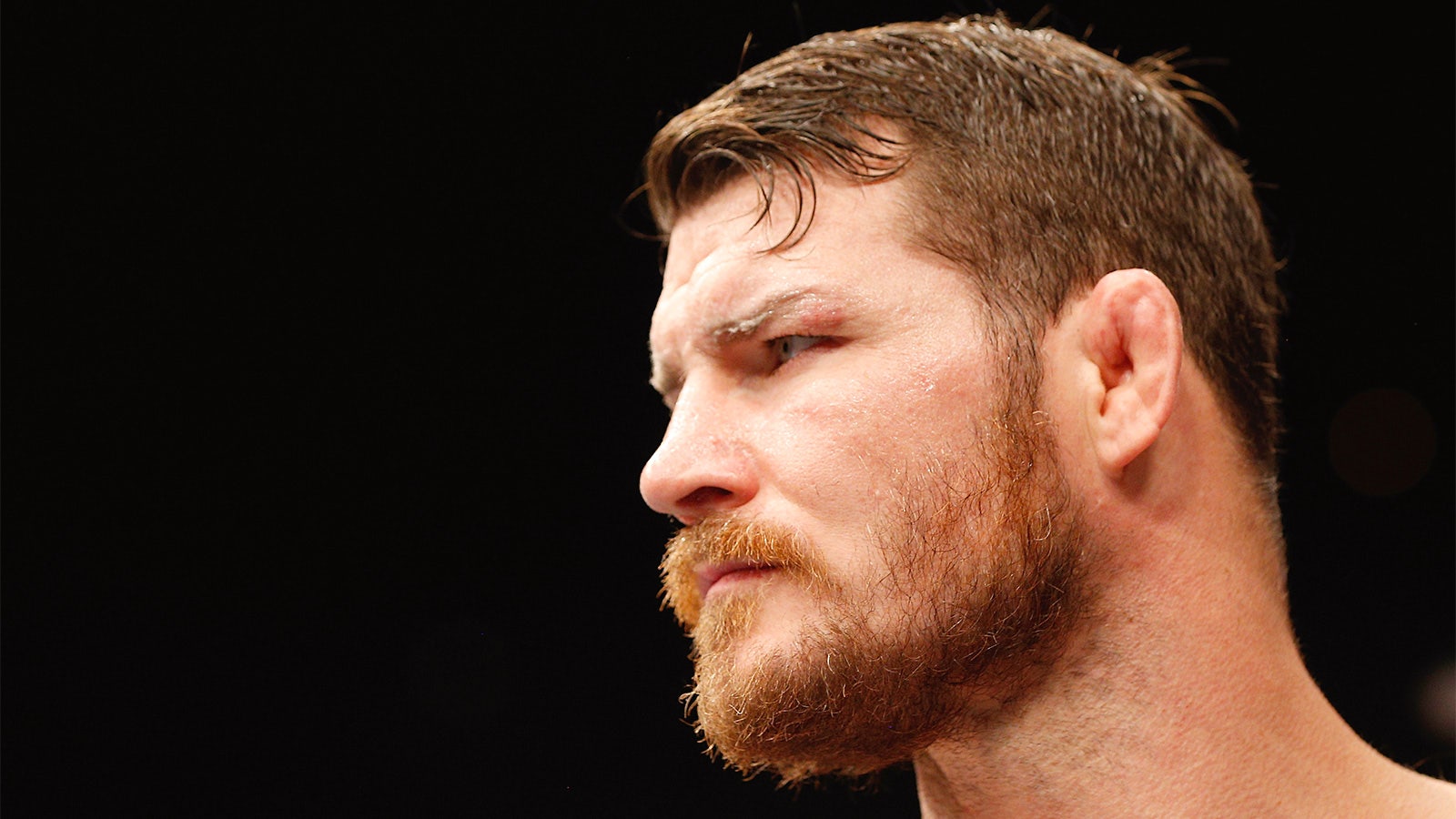 "All right, we'll see about that. When you're on the floor and you're looking up at the stars it's going to be '(expletive), I just lost my belt to a guy that came in on two weeks' notice,' took your belt that you worked so hard for on two weeks' (expletive) notice," Bisping said.
"How's that going to feel?"
Rockhold and Bisping will get the chance to have another verbal altercation next week when the fighters square off at the UFC 199 pre-fight press conference ahead of the card on Saturday night, June 4 at the Forum in Inglewood, California.