UFC 174: Johnson vs. Bagautinov Crystal Ball Predictions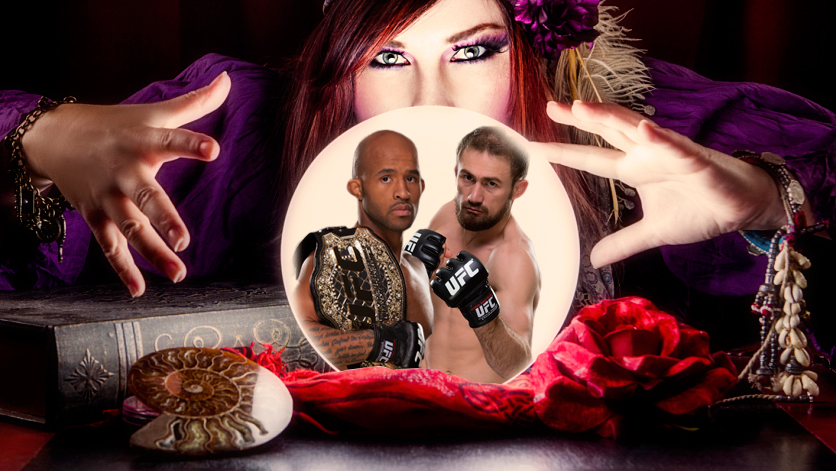 Just two weeks after T.J. Dillashaw blew up our perceptions about the pound-for-pound rankings, another unheralded challenger comes along in an attempt to follow suit. Ali Bagautinov isn't even the top-ranked flyweight challenger, but just makes the most sense as champion Demetrious Johnson's next opponent given that "Mighty Mouse," has already beat Nos. 1, 2 and 3.
So in steps a rugged Dagestani against one of the best all-around fighters on earth. Can lightning strike twice? Here are the predictions for UFC 174.
Demetrious Johnson vs. Ali Bagautinov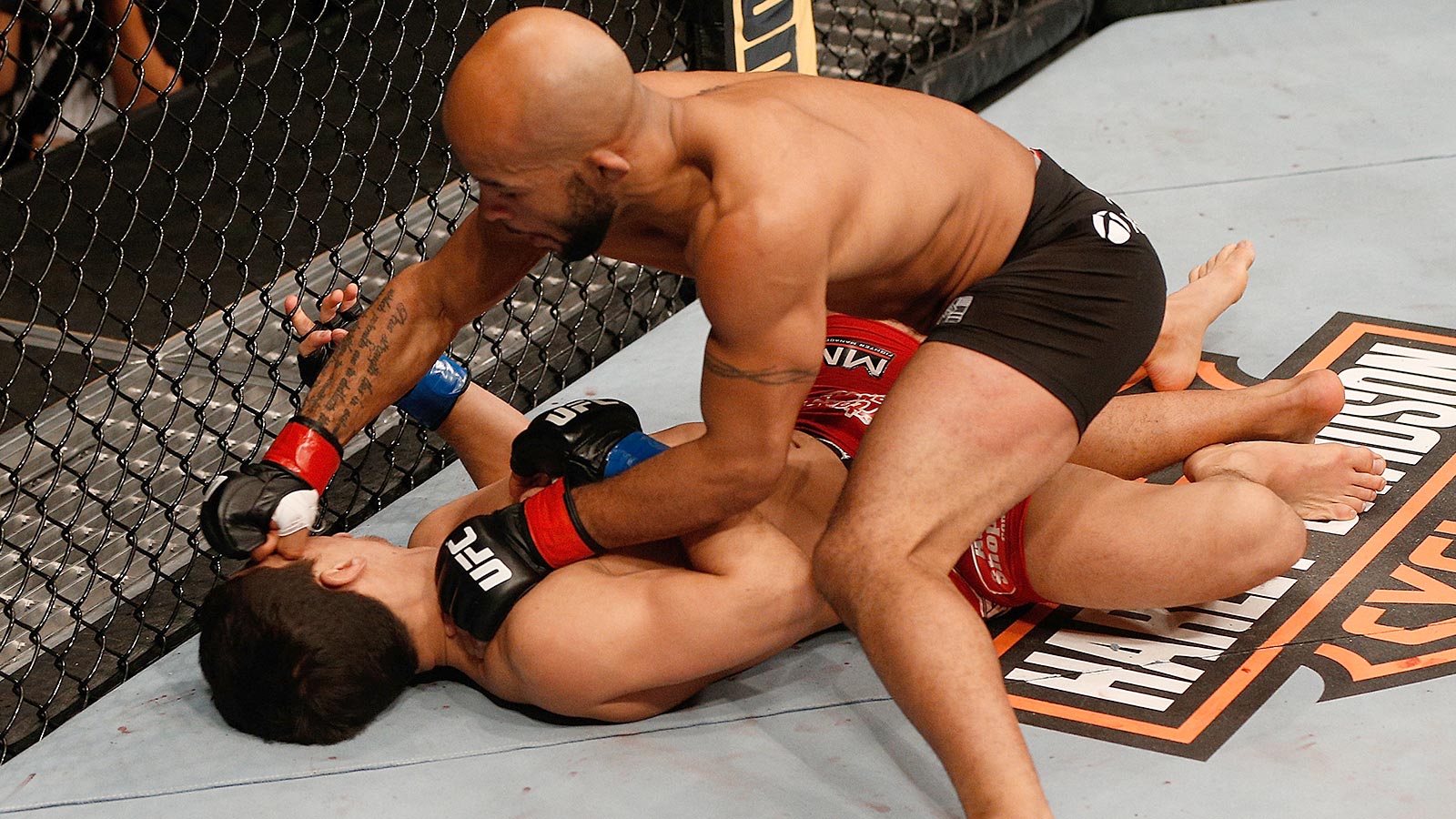 Remember, there was a time in the not-so-distant past when Johnson was considered just a speed demon with little pop and no finishing instincts. How quickly perceptions can change. After a submission win against John Moraga followed by a stunning knockout win against rival Joseph Benavidez, "Mighty Mouse," is suddenly a danger in multiple dimensions.
His edges against Bagautinov are numerous. He's faster (of course), has better footwork, is far more experienced and never steps off the gas pedal. Bagautinov may have the advantage in power but that's probably his only definitive one.
As such, Johnson is a sizable favorite, and for good reason. He blends all of his skills together in very meaningful ways. When he strikes, it is with purpose; when he changes levels for takedowns, it is at the most opportune moments. He also may have a slight edge on the ground as Bagautinov is a good scrambler but doesn't put a premium on positioning; against Johnson, that could put him in danger of a submission. Even if he survives that, I can't see him matching Johnson's pace for 25 minutes.
Prediction: Johnson via unanimous decision
Rory MacDonald vs. Tyron Woodley
Ten fights into his UFC career, Rory MacDonald is an underdog for the first time. He's fought B.J. Penn, Jake Ellenberger and Robbie Lawler, yet it's Woodley, just 3-2 in his last five, who gets picked to beat him.
In Woodley's argument, one of those losses was in a very controversial split-decision to Jake Shields, and he has looked to be a complete product since arriving in the UFC just over a year ago.
Meanwhile, MacDonald, once regarded as an action fighter, has modified his game to a more conservative one, heavy on jabbing and footwork.
The thought is that Woodley will take some of that away from him. Woodley absolutely loves the clinch and uses it to set up any number of strikes and takedowns. According to FightMetric, he lands 43.2% of his strikes from the clinch position, a number far above average. But he also lands with power from distance and can defend the takedown, so MacDonald is facing a serious dilemma in how he approaches the fight. His technical acumen is beyond reproach, but Woodley can beat him through his power or the grind.
Prediction: Woodley via split-decision
Ryan Bader vs. Rafael Cavalcante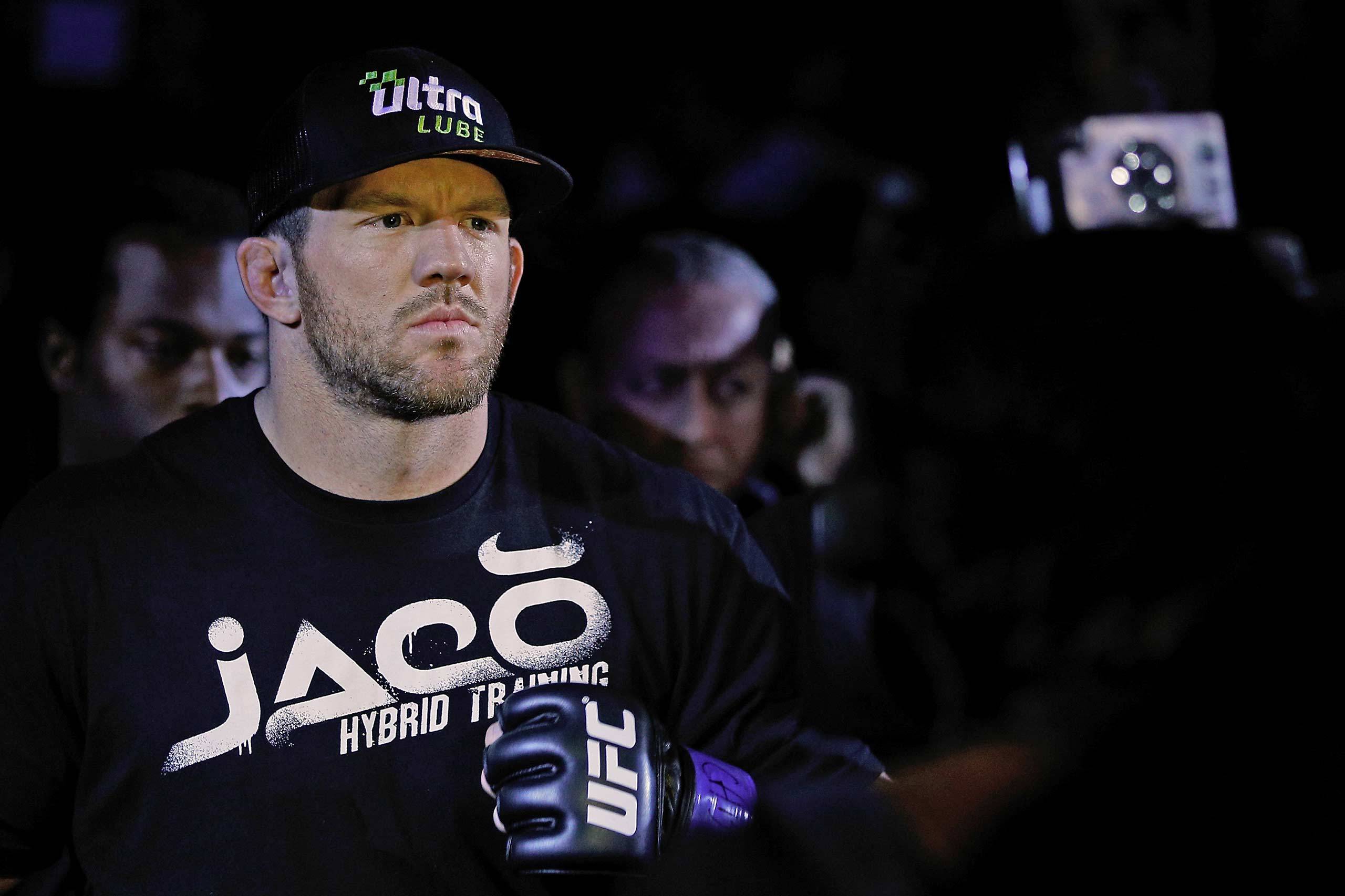 This is excellent matchmaking, a bout between two talented light-heavyweights who have struggled when placed against the best the division has to offer. Now, one may serve to weed the other out.
The fight itself may be the equivalent of rams butting heads. Both fighters are strong and powerful, and have strengths to combat the other's preferred attack methods. For example, Cavalcante is a power striker, but Bader avoids 71% of strikes against him. Bader frequently launches into takedown attacks, but "Feijao" wards off 80% of opponents' attempts.
So what's the X-factor? Bader has been knocked out twice, rattled several other times and has never found a natural fluidity to his striking. And when he shoots in, Cavalcante loves the clinch and has serious one-punch power. You can see the fight ending on the kind of situation where Bader charges in without a setup, only to eat a counter. Bader is no slouch in the power department, either, but if Cavalcante negates his wrestling abilities, the fight trends in his direction, if ever so slightly.
Prediction: Cavalcante via second-round TKO
Andrei Arlovski vs. Brendan Schaub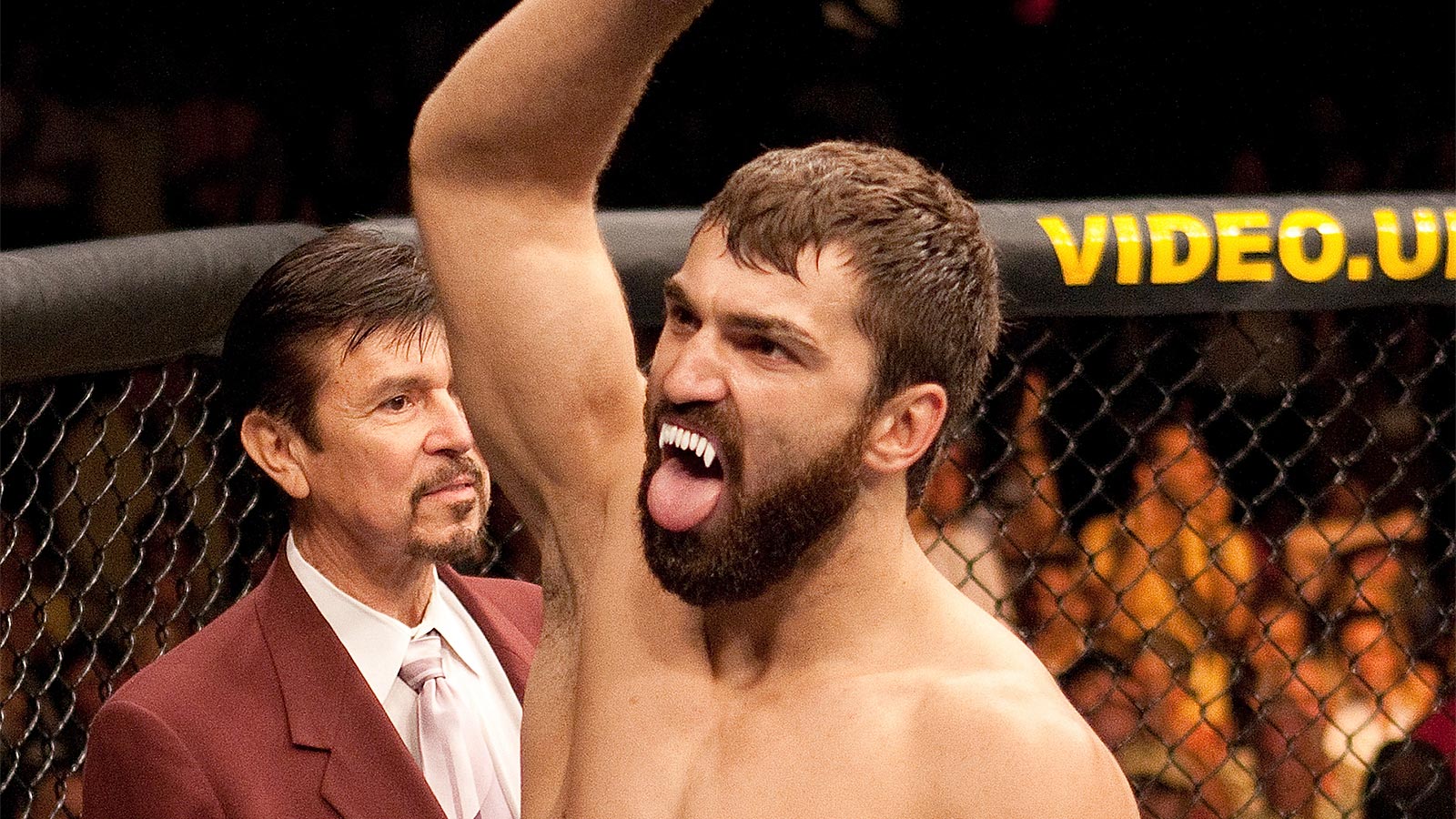 Six years later, Arlovski returns to a place it seemed he would never return, not because he left on any bad terms — he didn't — but because shortly after he left in 2008, the former UFC heavyweight champion went through a horrific stretch of four straight losses, including three by stoppage.
To his credit, he was able to rebound, losing only once in his past eight fights. However, critics would point out that his competition level was often far from UFC level. Nevertheless, he gets his opportunity to make one last UFC run against Schaub, a fighter who effectively mirrors his style of athleticism and movement.
Statistically, the two are very similar with the exception of Schaub's propensity to attempt takedowns. However, Arlovksi has always been excellent at sprawling and the likelihood is that the fight is mostly a standup affair.
In the game of heavyweights, any one punch can end it, so there's no confident pick here, but Arlovski's mobility isn't what it once was, so edge to Schaub.
Prediction: Brendan Schaub via second-round TKO
Ryan Jimmo vs. Ovince St. Preux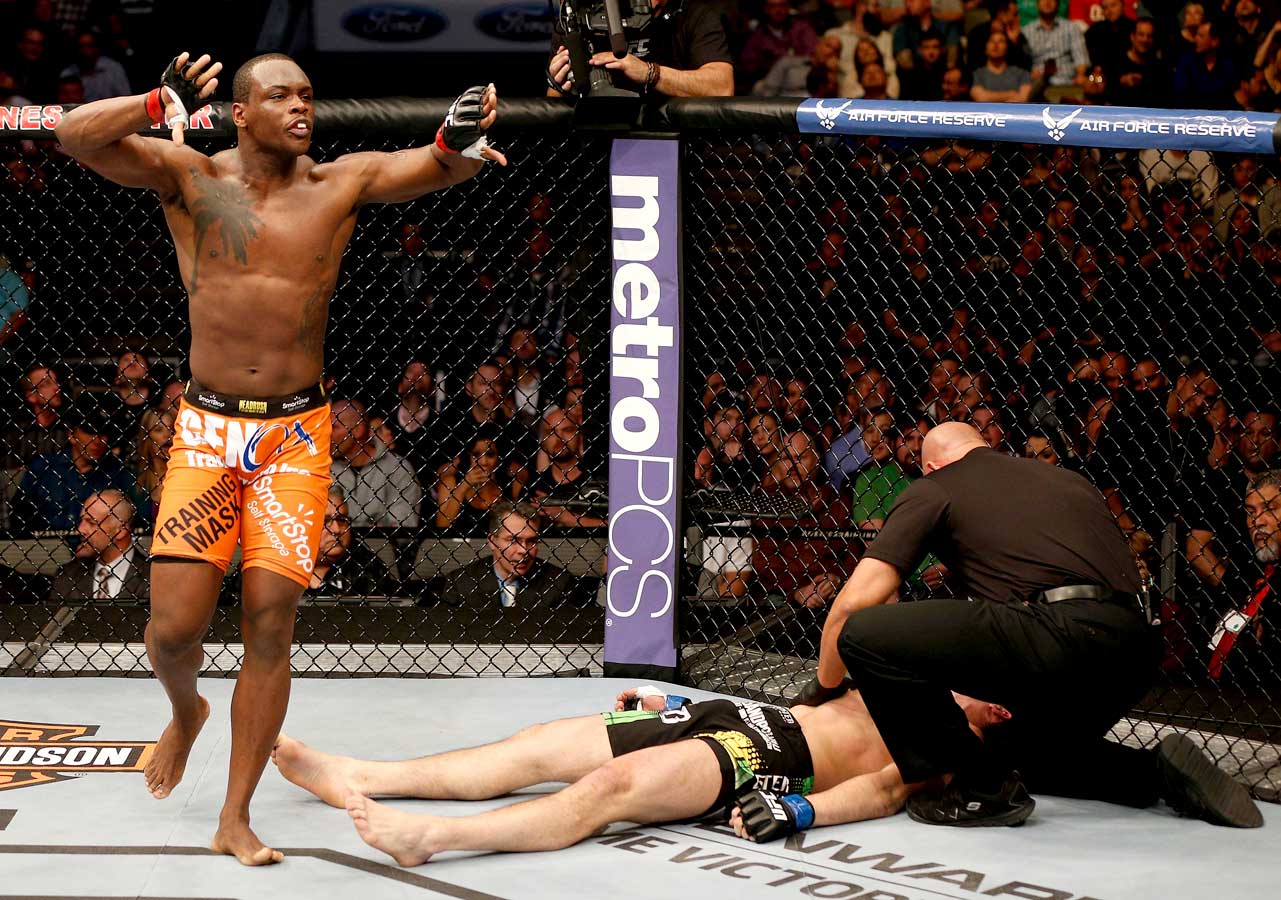 St. Preux, No. 13 in the latest rankings, has gone 3-0 since moving to the UFC, but Jimmo will be his most experienced opponent to date.
St. Preux has found his career success through his ability to mix up his striking and wrestling attacks, scoring seven knockouts and four submissions. The former University of Tennessee football player has illustrated the ability to physically overwhelm opposition, and has done his best work on the mat. While Jimmo's takedown defense hovers around 85 percent, the rugged St. Preux stands to bring that number down, and Jimmo is no submission threat from the bottom. The style matchup is fairly even standing, but OSP has a significant edge on the ground, where he is likely to put the fight on more than one occasion.
Prediction: St. Preux via third-round TKO
Japan's next hope
At one time, Japan was MMA's worldwide hotbed, but interest has waned at least in part because many of the country's top talents have flamed out in the UFC, and prospects have disappointed.
The next hope comes on Saturday in the form of Michinori Tanaka, a 23-year-old bantamweight who is undefeated at 9-0 with five submissions to his credit. Prior to his signing, Tanaka was considered the premier prospect in the nation, and he gets no easy task in his debut, taking on Roland Delorme, a veteran of five octagon fights with only one loss.
Tanaka is intriguing for his power, wrestling and speed, although his risk-taking propensities could be a problem if not reigned in. Also an issue is his size. At 5-foot-5 he's a small bantamweight, but his combined skills should be enough to get him past Delorme and into the win column.
Elimination Chamber
There's always something at stake in any given UFC fight, even if it doesn't always seem that way at first glance.
The prelim card fight between Yves Jabouin and Mike Easton might be for all the marbles when it comes to a UFC gig. Coming into the fight, Jabouin has lost two of his last three while Easton has dropped three straight.
It's time to perform for one of them, and in a pick'em fight, I'm going to value Easton's activity over Jabouin's more technical approach.