UFC 171: Hendricks vs. Lawler Crystal Ball Predictions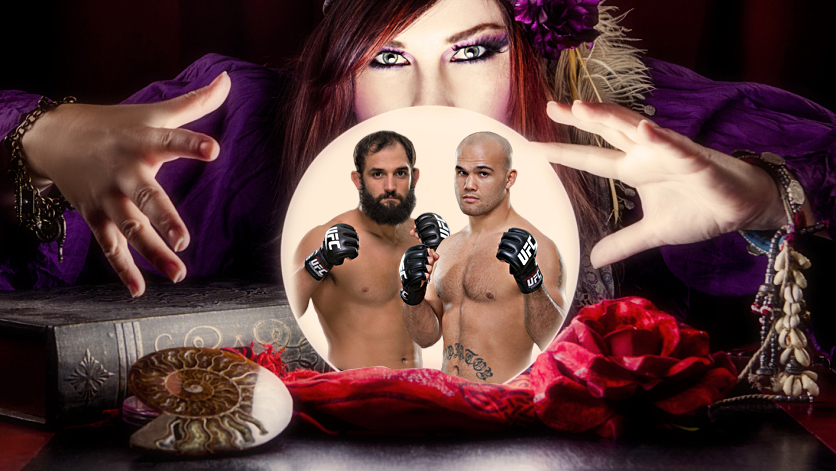 How was this fight card not scheduled for UFC 170? As much as Ronda Rousey, Sara McMann and Daniel Cormier had the Olympic ties to make their inclusion in last month's during the Olympic event a solid marketing angle, have you seen the composition of this weekend's fight card?
Five of the 13 bouts scheduled to hit the Octagon Saturday will be contested in the 170-pound weight class, including the main event, which will crown the first new undisputed UFC welterweight champion in nearly six years.
This is a massive weekend for the 170-pound weight class, even if it is coming one event too late.
Here are the UFC 171 Crystal Ball Predictions.
Johny Hendricks (15-2) vs. Robbie Lawler (22-9)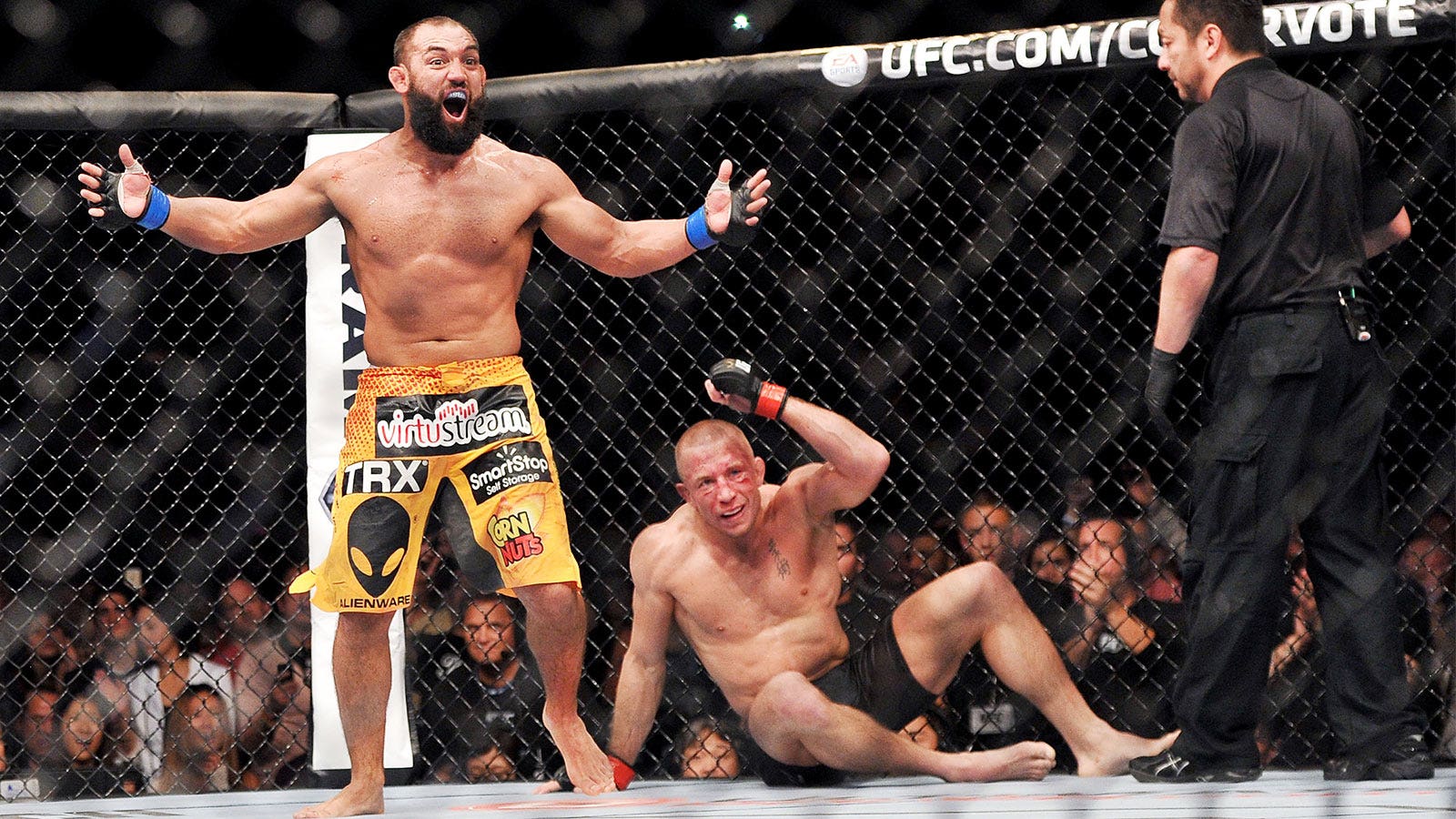 Two southpaws with nasty power and captivating stories battling to become the new UFC welterweight champion—it doesn't get much more compelling than that.
Lawler's return to prominence has been nothing short of amazing, as the guy that used to fall asleep on the dais during Strikeforce press conferences has reverted back to the blistering knockout artist that was tabbed for greatness a decade ago.
Hendricks has been equally intriguing to follow, rattling off six consecutive wins to finally earn a title shot only to get jobbed out of the win by a scoring system that doesn't always accurately reflect what transpired inside the Octagon.
And it's going to be Hendricks that enjoys the joyous Hollywood ending here.
As much as Lawler has one-punch power and the ability to outwork Hendricks on the feet, the former All-American is no slouch in the stand-up either, but has a significant advantage in the grappling department.
While Hendricks doesn't present a major threat in the submission department, he's certainly capable of turning this title fight into a grind, backing Lawler into the cage and dragging him to the ground where his greatest weapons are neutralized.
"Bigg Rigg" did a better job of pacing himself in his fight with GSP back in November, and as long as he does the same here—and doesn't get into too many "get one to give one" exchanges—he should finally have the welterweight title wrapped around his waist when this one is all said and done.
Prediction: Johny Hendricks by Unanimous Decision
Carlos Condit (29-7) vs. Tyron Woodley (12-2)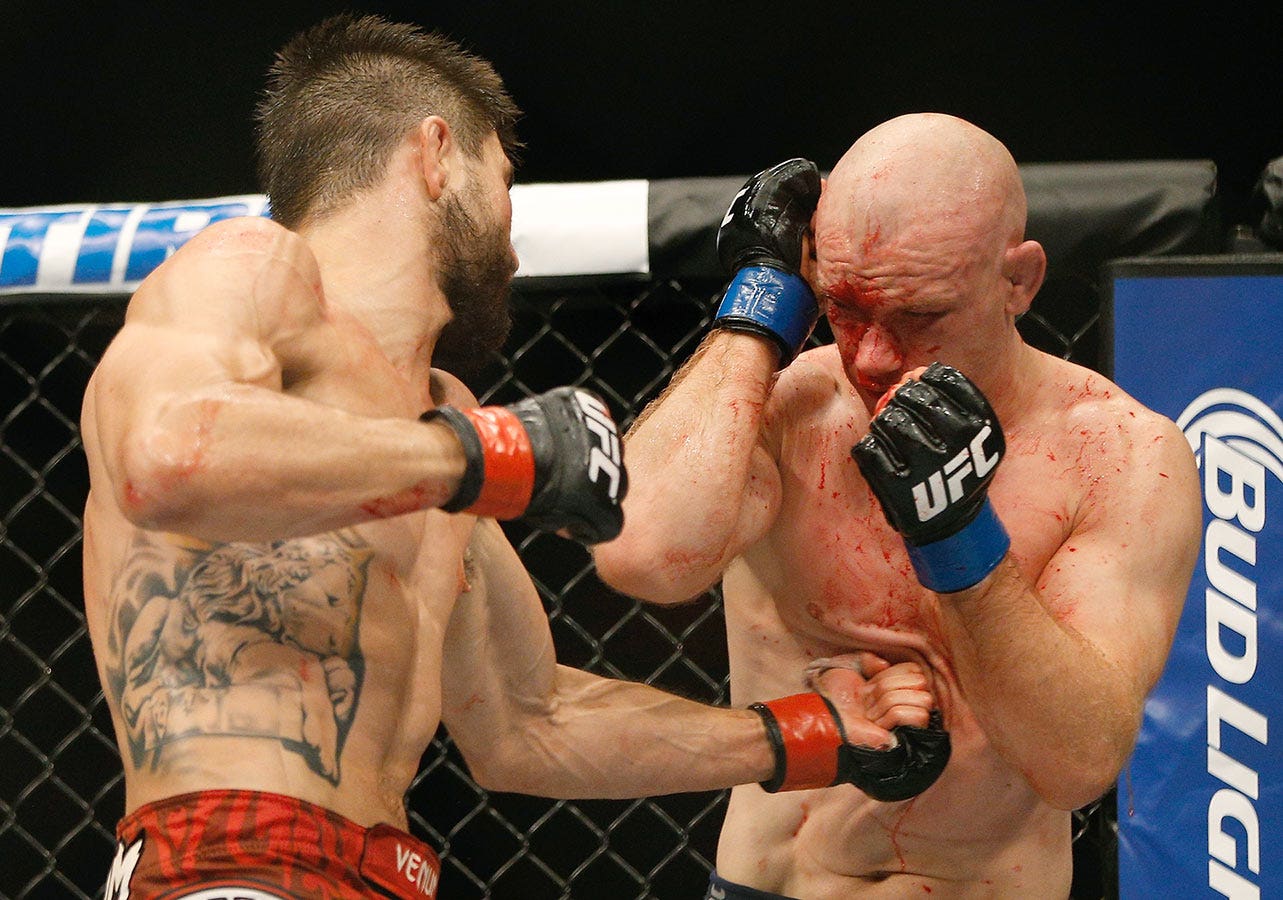 Woodley has worked hard to develop his striking and showed that when he starched Josh Koscheck at UFC 167. The ironic thing is that while his hands are getting better and he clearly packs power, reverting to his days as a "grind'em out" wrestler would represent his best path to victory here.
Chances are he'll look to stand though, and that's a recipe for disaster when you're facing a man with one of the most apt nicknames in the entire sport.
Condit is a "Natural Born Killer," having earned a finish in 27 of his 29 victories and taken home a performance bonus of some kind in six of his last seven UFC appearances. The former interim champion has one of the most diverse offensive arsenals in the division and is efficient with his attacks once he's got you hurt.
Unless Woodley looks to wrestle right out of the gate, look for Condit to come out fast, firing high kicks behind hands with an eye towards ending things early. Woodley is tough to put away, but Condit should earn the victory and solidify his place as the next challenger for the welterweight title in the process.
Prediction: Carlos Condit by Unanimous Decision
Diego Sanchez (24-6) vs. Myles Jury (13-0)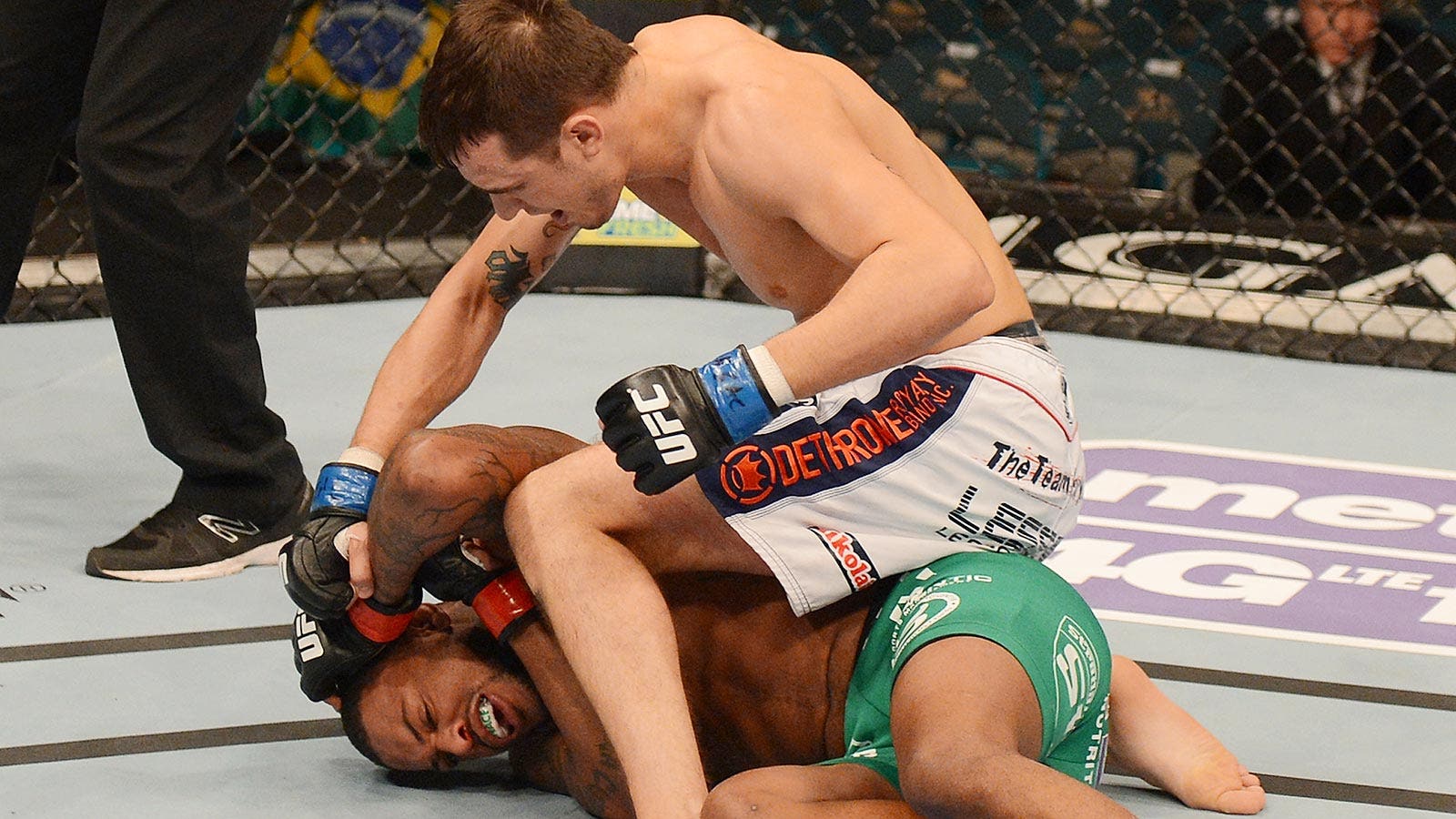 When Sunday morning hits, fight fans are going to be talking about Jury's prospects as a potential title contender, as the unbeaten former TUF contestant will secure the biggest win of his career here.
Sanchez hasn't been the same since BJ Penn wrecked him way back when, and while he is impossible to put away and always manages to rally in the third frame, he's usually down on the cards at that point and it's all for naught.
That's how this one will play out as well, with Jury taking a stick-and-move approach in the stand-up coupled with timely takedowns to carry a lead on the scorecards into the final frame. Sanchez has become slow and predictable in his striking, and "The Fury" should be able to exploit that en route to earning his 14th consecutive win.
Prediction: Myles Jury by Unanimous Decision
Jake Shields (29-6-1) vs. Hector Lombard (33-4-1)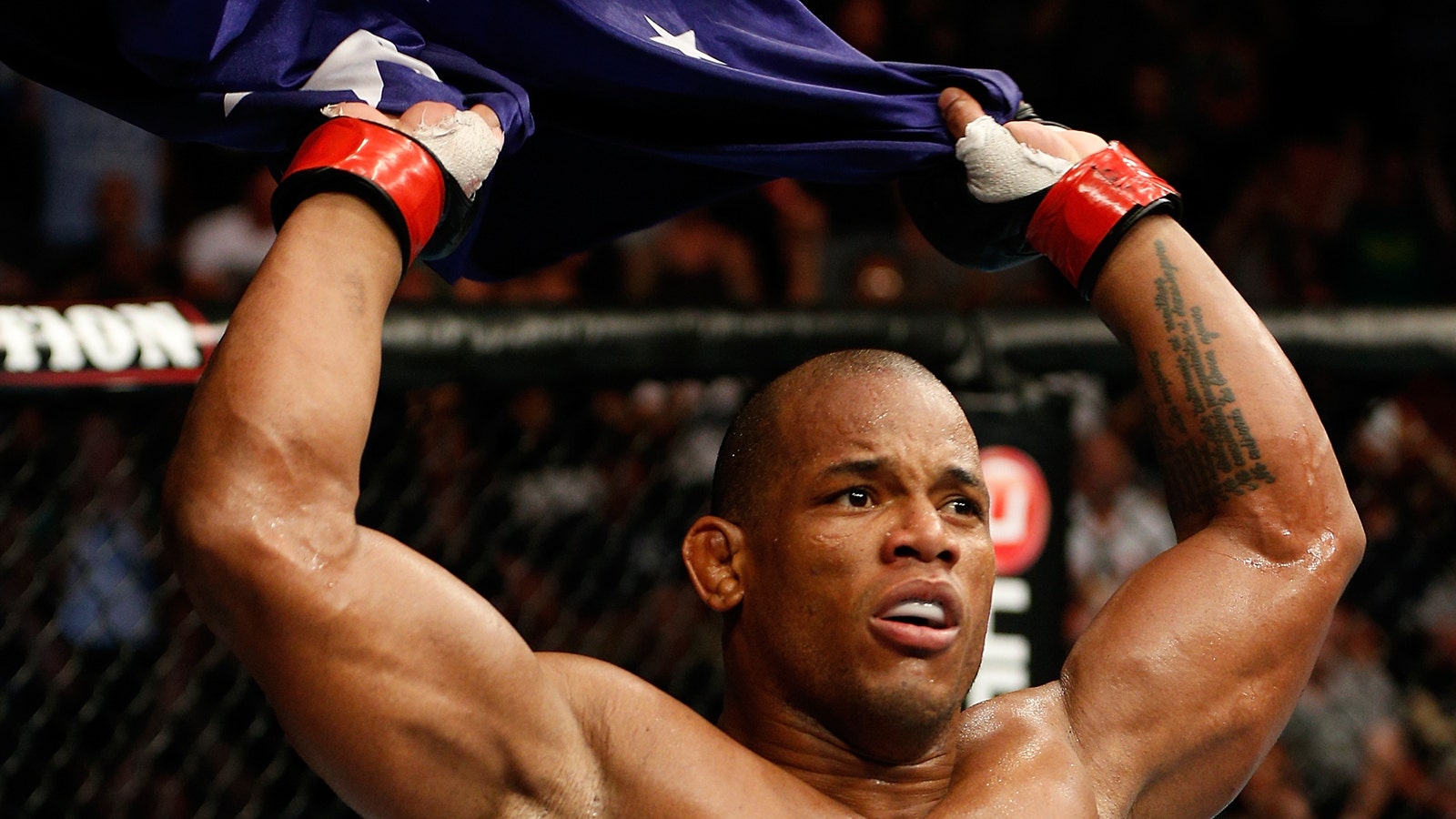 Shields is a predictor's nightmare—the guy has only lost twice in the last decade and has the kind of suffocating style that can shut down his opponent's offense.
As much as the former Strikeforce middleweight champ could employ his usual strategy here and grind out another victory, Lombard is a different kind of nasty than your average fighter, and he should display that here.
From a tactical standpoint, his judo background should help counter Shields' "press you into the cage" approach, if it comes to that because there is the very real possibility that the first quick right hook "Lightning" throws lands and finishes things.
Lombard possesses true one-punch power, and Shields is hittable. One slow entry into the clinch or a takedown attempt and he's going to eat an uppercut that turns out the lights. With 15 minutes to land one fight-changing blow, Lombard's chances look good.
Prediction: Hector Lombard by TKO, Round 2
Ovince St. Preux (14-5) vs. Nikita Krylov (16-3)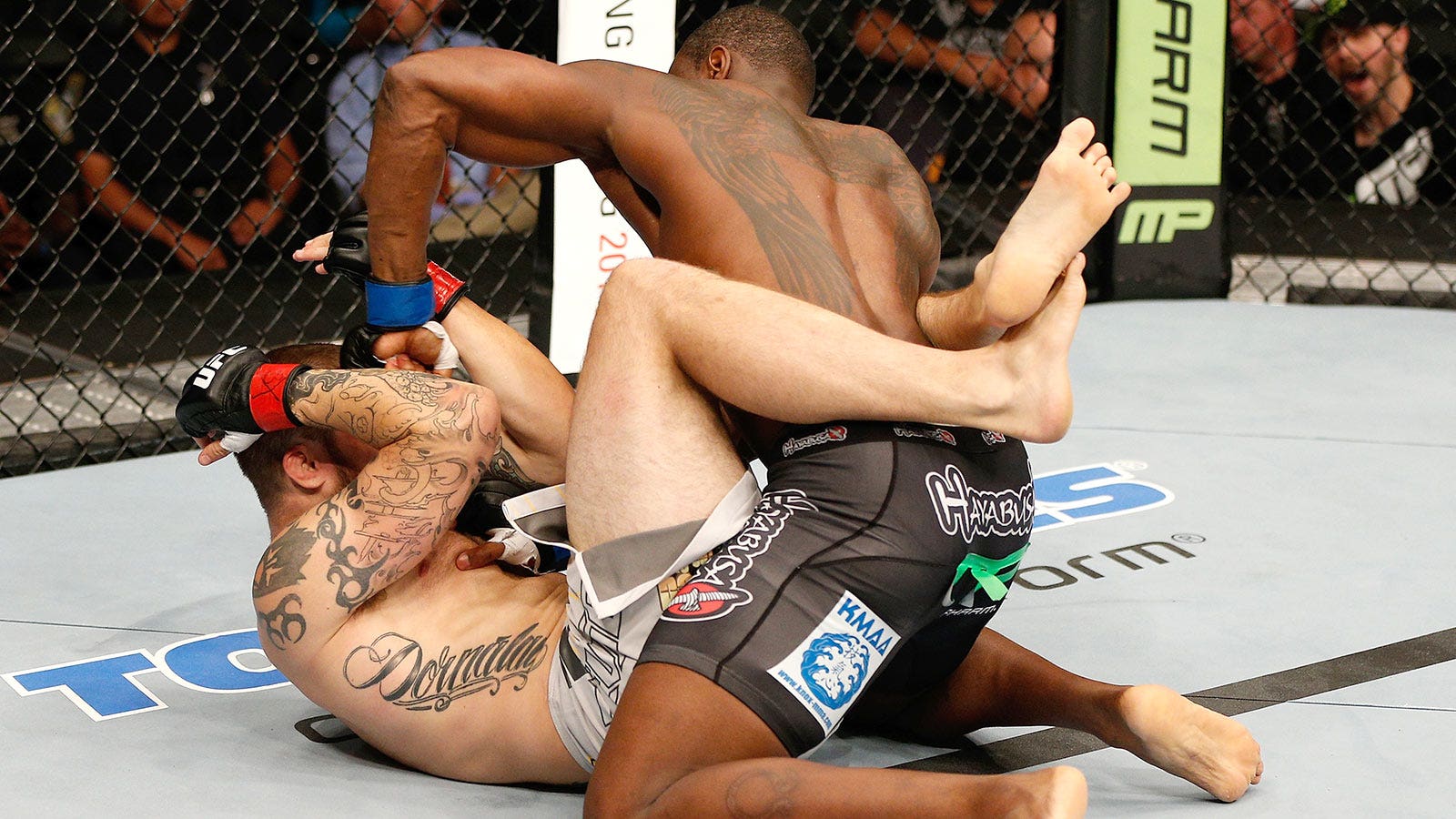 Kudos to Krylov for stepping in on short notice while making his light heavyweight debut—the young Ukranian looked very impressive in quickly finishing Walt Harris last time out, and appears much more well-suited to compete in the 205-pound ranks.
But St. Preux is a bad match-up for him.
The former University of Tennessee football player is a tremendous athlete still making the transition to being a complete mixed martial artist, but he's got legitimate power and has faced significantly better competition to this point, and should handle "The Al Capone" here.
Both men will come out firing, but it will be OSP that lands the biggest blow early, at which point he'll put away Krylov and push his winning streak to four.
Prediction: Ovince St. Preux by TKO, Round 1
Kelvin Gastelum (7-0) vs. Rick Story (16-7)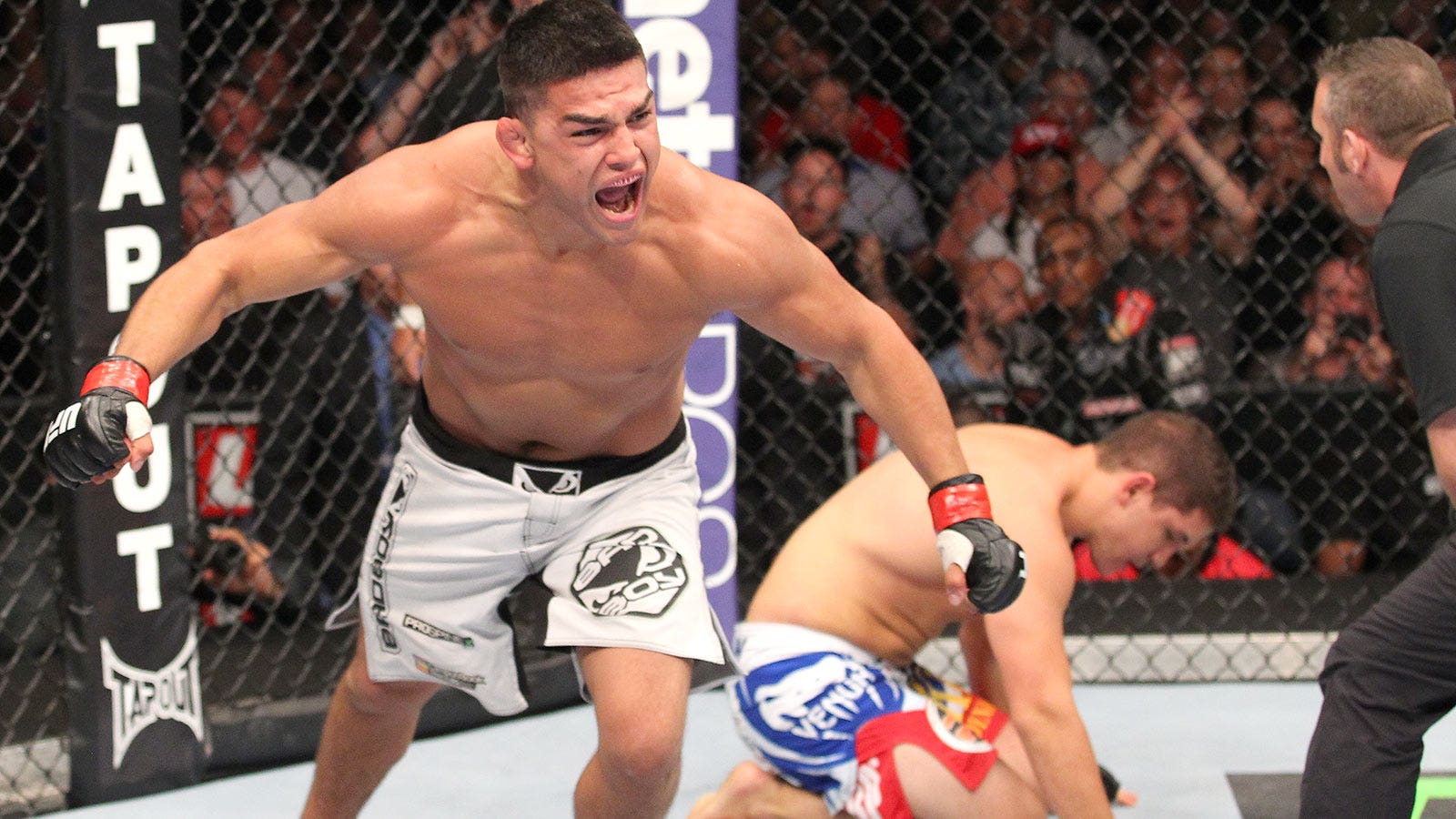 This is the kind of fight someone like Gastelum needs in order to prove he's a legitimate prospect. After watching the recent TUF winner absolutely beast Brian Melancon in his welterweight debut, it's easy to see him continue his winning ways by out-working Story over the course of 15 hard minutes.
Prediction: Kelvin Gastelum by Unanimous Decision
Raquel Pennington (4-3) vs. Jessica Andrade (10-3)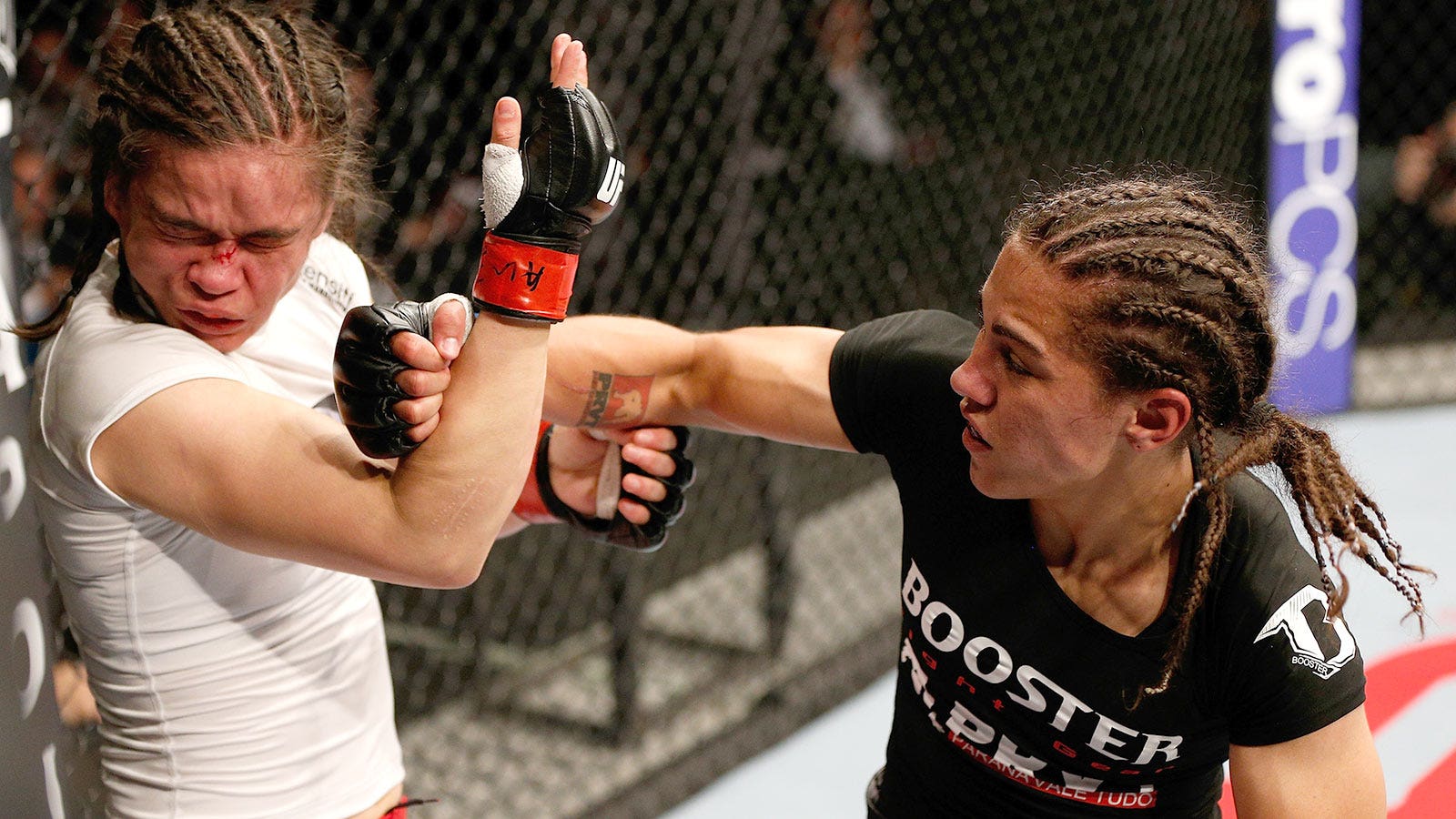 Here's the thing: Pennington fancies herself a counter-puncher, but got beaten to the punch by non-striker Roxanne Modafferi at times in her UFC debut. Even if you chalk that up to jitters, a matchup with the high output terror Andrade doesn't fall in her favor.
As a reminder, Andrade landed 208 significant strikes, connecting at a 60% clip last time out against Rosi Sexton. The same aggressiveness gets her a finish here.
Prediction: Jessica Andrade by TKO, Round 2
Prediction: Dennis Bermudez by Unanimous Decision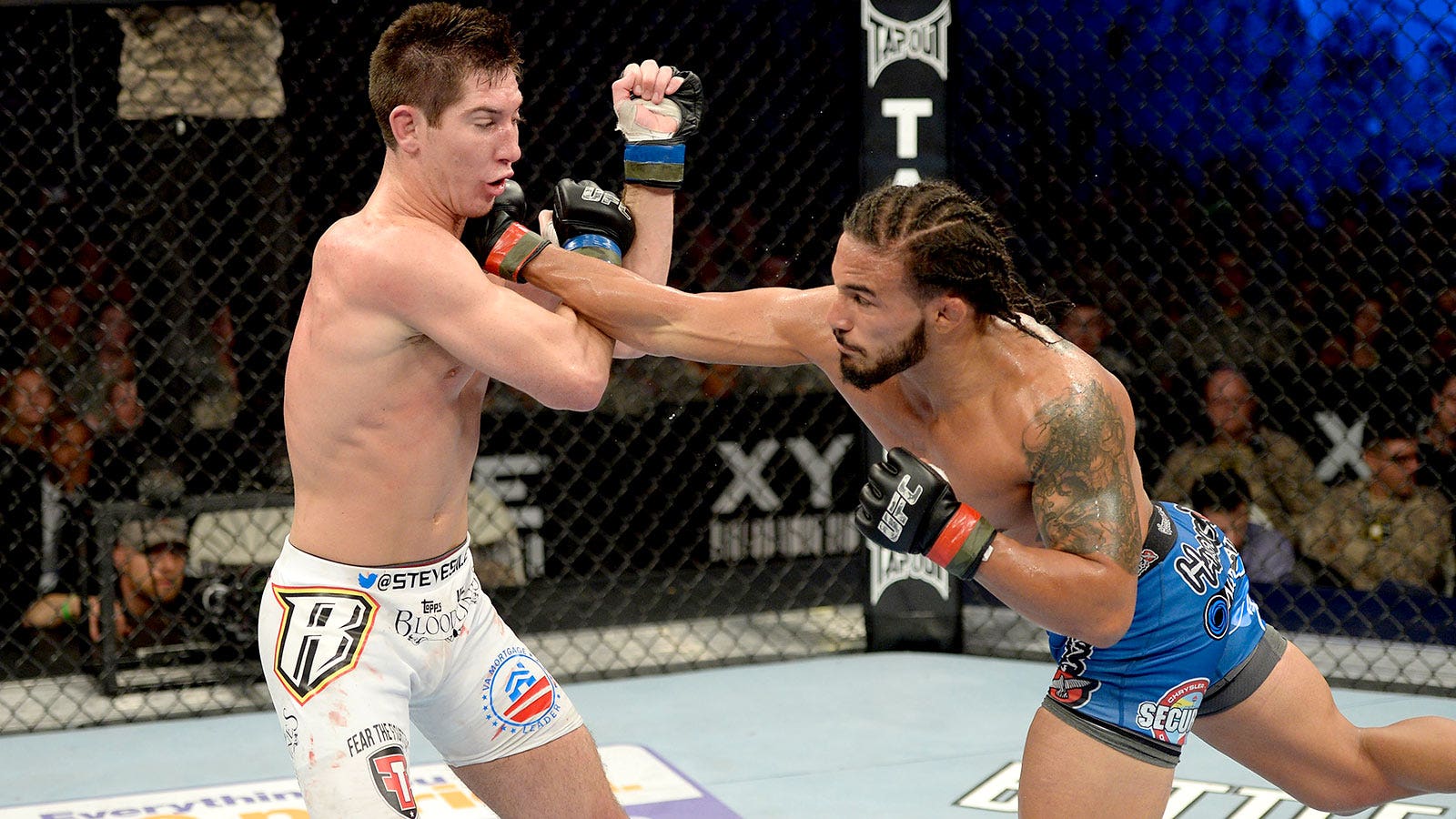 Alex Garcia (11-1) vs. Sean Spencer (11-2)
Spencer has a penchant for letting opponents hang around—he's won his last two after dropping his debut on short notice up in weight, but in both cases, the opposition has lasted until the final horn as "Black Magic" was content to work from the outside and ride out a decision.
Garcia won't give him time to breathe, yet alone build up a lead and coast. After a 43-second knockout win in his debut, look for "The Dominican Nightmare" to duplicate that performance here. It may not be as quick, but it will be equally impressive and violent.
Prediction: Alex Garcia by TKO, Round 1
Renee Forte (8-3) vs. Francisco Trevino (11-0)
Trevino is making his UFC debut and doing so close to home no less, which ups the pressure in an already nerve-racking situation. Forte should be able to use his size to out-grapple the newcomer and hand Trevino his first career setback.
Prediction: Renee Forte by Unanimous Decision
Will Campuzano (13-5) vs. Justin Scoggins (8-0)
Campuzano is a durable veteran who is a perfect test for the young, unbeaten Scoggins, just as he was for Sergio Pettis in his UFC debut. Expect Scoggins to make a statement in this one—he's confident, hungry, and eager to back up his claims to being the best flyweight in the world.
Prediction: Justin Scoggins by TKO, Round 1
Bubba McDaniel (21-7) vs. Sean Strickland (13-0)
Strickland is a legitimate prospect in the middleweight division and might even be a solid upset choice if he wasn't entering this fight—his UFC debut—on ridiculously short notice. McDaniel will play to his strengths and put this fight on the floor, grinding out a win over the newcomer.
Prediction: Bubba McDaniel by Unanimous Decision
Daniel Pineda (18-10) vs. Robert Whiteford (10-2)
This should be a fun featherweight scrap to kick off the card. While Pineda has home court advantage, Whiteford held his own on short notice in his debut, and should be able find his first UFC win here. Expect a lot of solid grappling exchanges in this one.