Tyron Woodley wins by TKO after Carlos Condit blows out his knee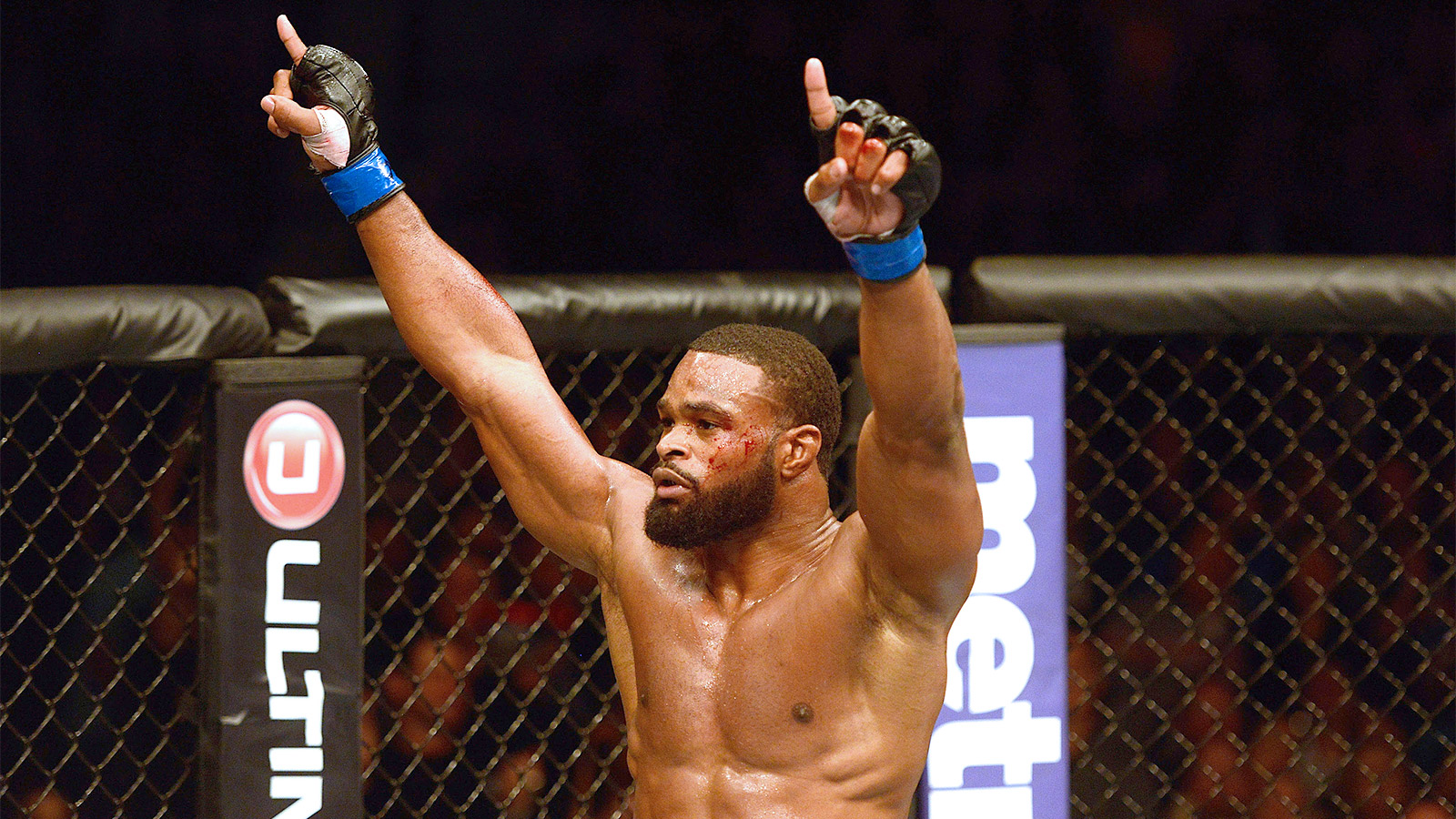 Tyron Woodley blasted Carlos Condit with some big right hands. But that isn't what finished the fight.
In the second round, Condit seemed to injure his right knee during a Woodley takedown. He grimaced in pain as he was landing. Seconds later, Woodley kicked the other leg. Condit's right leg buckled and he fell to the canvas. The fight was waved off at 2:00 of the round and Woodley had himself a TKO victory Saturday night at UFC 171 at American Airlines Center.
It was an odd way to win, but Woodley (13-2) was clearly in control of the fight. He landed an overhand right early in the first round that wobbled Condit. He hit Condit with another right hand a minute later that also hurt him. Condit (29-8) came back and made the round respectable, but also got taken down seemingly whenever he got close.
"You know what's next: the title," Woodley told Joe Rogan afterward. "This is what it's all about. I stepped to the plate when nobody would. I fought the toughest guys."
Woodley, 31, used his wrestling again in the second round and that was when Condit's knee got tweaked. He might not have lasted much longer after that anyway, even if Woodley didn't nail him with a hard leg kick.
UFC president Dana White said the fighter with the best performance Saturday night would get the next welterweight title shot. Woodley could end up being that guy and that's what he wants. Condit was ranked No. 2 in the division coming in, while Woodley was No. 11.
Condit, the former interim champ, will obviously be back to fight an elite guy whenever his knee heals. At 29, he's still very much a factor in the 170-pound title picture.