Top prospect Dominic Mazzotta dares the UFC's best to accept his challenge
When it comes to top prospects in mixed martial arts today, featherweight and bantamweight prospect Dominic Mazzotta might just be near the top of the list.
With a 10-1 record overall, including seven straight wins — six by knockout or submission — Mazzotta is confident he's done everything in his power to get the UFC's attention to bring him into the organization.
While he naturally fights at 135-pounds, Mazzotta has even ventured up to featherweight just to face the challenge while waiting on the UFC to finally give him the opportunity to face the best of the best in the Octagon.
Following each win over the past couple of years, Mazzotta has felt like he would finally receive an offer from the UFC but it has yet to materialize and admittedly it's rather upsetting.
"I don't know what else I can do. I've destroyed every, single person in my path since I was an amateur except for my fight with Cody Garbrandt and now he's fighting for a title and even that was a great fight," Mazzotta told FOX Sports on Thursday. "Honestly, I'm not impressed by anyone I see in the UFC until you get to the top six or seven guys and I feel I matchup well with even those guys.
"I'm just ready to make that jump. I'm just a little bit frustrated and ready to go. I don't know what else I can do."
Perhaps the hardest part for Mazzotta to accept is knowing that his name has come up several times in the past when fighters have fallen out and the UFC scrambles to find a last minute replacement.
While he obviously hasn't fought in the UFC before, Mazzotta has seen the paper trail where other fighters are picking different competition rather than facing him and he's quire sure it's because of the opposition he represents.
"Honestly, I'm in a weird position because it's almost like I'm too good to get signed to the UFC right now," Mazzotta explained. "They're signing guys on short notice and when they're signing guys on short notice, they go to the guy that is fighting and they say 'here's three fighters' and they're going to get the option.
"All those guys, I've seen emails from (UFC matchmaker) Sean Shelby, I know every time there's a short-notice fight I'm an option, it's a fact and these guys are skipping over me. Why would they fight me when they could fight Joe Schmoe and get a win? I end up getting jumped over."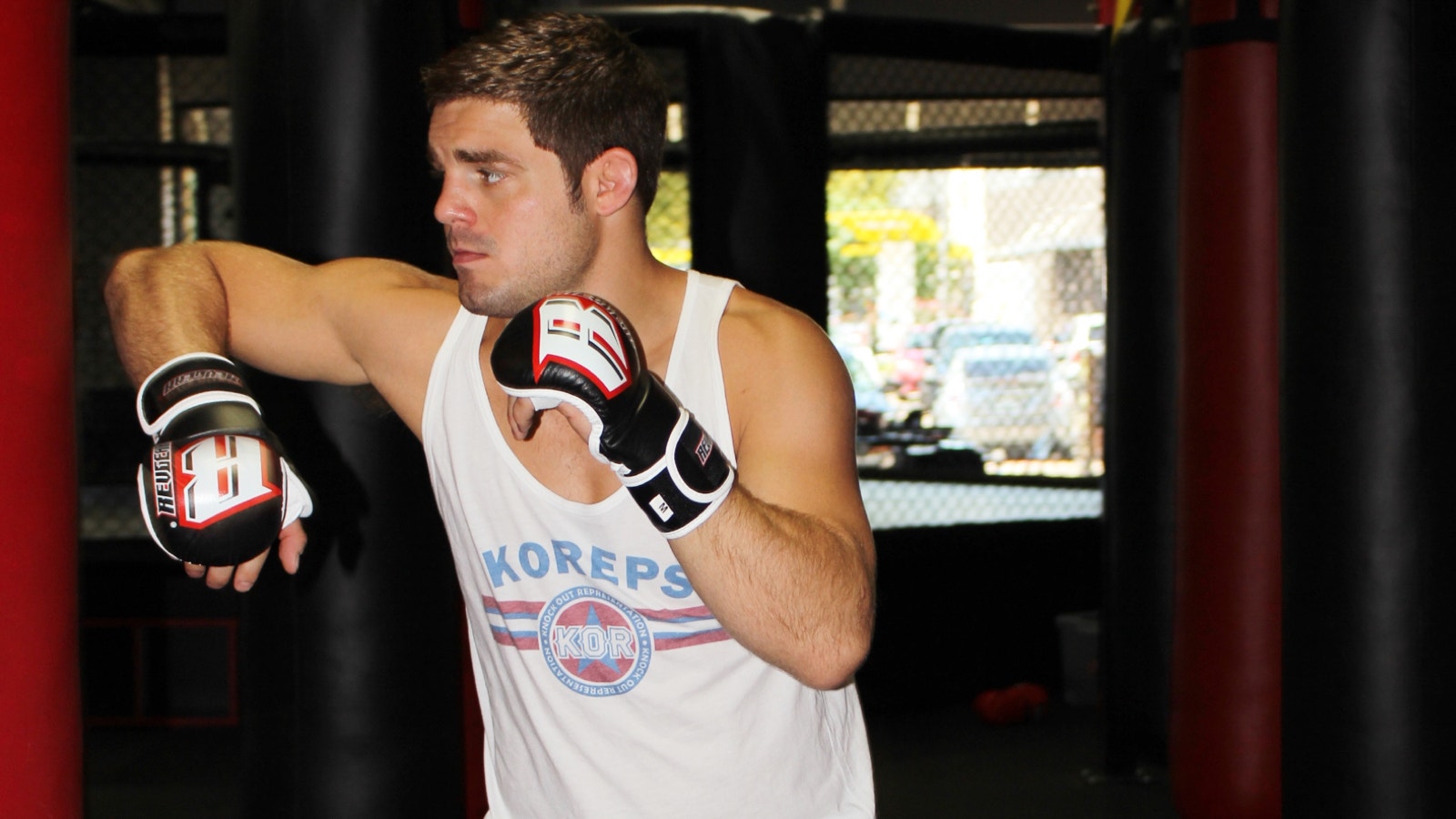 As frustrating as it's been, Mazzotta isn't crying over what hasn't been handed to him because thanks to his blue collar roots growing up in Pittsburgh, he's not afraid to work for everything in his career.
That's why Mazzotta has traveled all around the United States to work with different teams to ensure he's truly ready to jump to the next level. It's why he's bringing in All-American wrestlers from Penn State like Jason Nolf and Nico Megaludis to make sure he's ready to grapple with anybody on the mat.
"I feel like I'm the most overlooked and underrated fighter in the country right now," Mazzotta said. "I haven't found somebody that's been able to hang with me in the past couple of years. As an all around fighter, I haven't met somebody that's as good as me and I'm not trying to sound cocky, I'm a humble person, but I'm at the point now where I believe I can show my confidence outside of the cage.
"More than half the roster at 135 or even 145, I feel like I would just absolutely destroy."
With his next fight at featherweight this weekend, Mazzotta is out to prove that he's not just trying to earn a spot on the UFC roster so he can throw his hands in the sky to tell everyone that he's made it.
To steal a quote from UFC lightweight champion Conor McGregor, Mazzotta doesn't want to get into the UFC just to take part — he wants to take over.
"Someone asked me is it hard to get up for these fights knowing that you should probably be in the UFC and you've got to fight these regional guys? For me, it's not really hard because my end goal has always been the UFC title," Mazzotta said. "I'm totally motivated by that.
"Not my next fight or my next opponent, but I'm motivated by a UFC championship. Every single day I'm getting more hungry and I'm ready to go."