Tim Kennedy reacts to cancellation of UFC 205 fight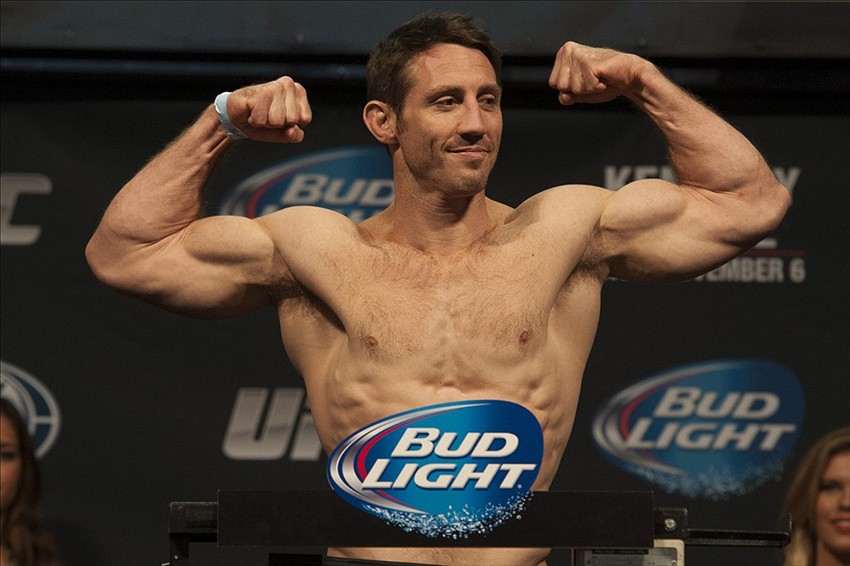 The UFC 205 fight between Rashad Evans and Tim Kennedy has been removed from the card. Kennedy speaks out about this turn of events and where he would like to go from here.
The biggest UFC event in history has suffered a fight week change like many events this year. Earlier Tuesday word broke that former UFC champion Rashad Evans has been removed from the UFC 205 card due to a medical issue.  His opponent, Tim Kennedy, was on a plane that was heading to NYC when this news was released.  Upon landing, Kennedy was a guest on the Luke Thomas Show to share his reaction.
Kennedy was very disappointed at the turn of events that led to his fight being canceled.  He spoke about the kind of shape he was in and how excited he was to finally get back in the octagon. Kennedy has not fought in the UFC since September of 2014.  He told Thomas "This is the best I've ever been, this is the fastest and strongest."
Kennedy took time away from fighting and was now looking to make a comeback and a run at the title.  "It took a fight like this to make me come back to the sport," he said. The 37-year-old went on to discuss that he is not here just to fight anyone just for the fighting.  He is looking to get a shot at the middleweight title.  He admitted that he would accept a fight with any number of fighters to replace Evans on Saturday night.  Some of those names include Jacare Souza, Nick Diaz, Anderson Silva, or Gegard Mousasi.
Since that interview, Dana White has announced that the fight is indeed canceled and both fighters will be paid their show money.  Kennedy said that he did speak to Evans following hearing the news and was told that it was brain damage that appeared on Evans' MRI that was the ultimate reason for the cancellation.  He was glad that the condition was found prior to the fight where potentially more damage could occur.  "New York State is insuring us a million dollars apiece," he said was the reasoning behind the removal.
Tim Kennedy has no plan as of now to when he might make his return to the octagon following this cancellation.
This article originally appeared on