Thiago Silva could face deportation if found guilty on felony charges
Thiago Silva's problems may have grown deeper.
After being arrested Thursday, the former UFC fighter now has an immigration detainer, meaning he could be deported to Brazil if found guilty of felony charges, according to Silva's lawyer, Scott Saul.
Saul, a criminal defense lawyer, said he was going to enlist the help of an immigration attorney to fight the hold. Saul said Silva is a legal resident of the United States and he isn't sure why he could be facing deportation.
"It's a solvable issue," Saul told FOX Sports on Monday.
The detainer might not stick, but its presence is not allowing Saul to immediately fight Broward County judge John Hurley's decision to hold Silva without bail. Hurley ruled that since Silva is a Brazilian national that he is a flight risk.
He's adamant about his innocence. He wants to fight this case. He's a professional athlete very concerned about his reputation. This is the worst thing that's ever happened to him.
Thiago Silva's lawyer, Scott Saul
Silva, 31, was arrested at his Oakland Park, Fla., on Thursday night on charges of felony aggravated assault with a firearm, aggravated burglary with a deadly weapon and resisting arrest without violence.
Earlier Thursday, according to a police report, Silva had shown up at the Brazilian jiu-jitsu school of Pablo Popovitch in Fort Lauderdale and threatened both Popovitch and his estranged wife, Thaysa Silva, with a gun. Silva then fled the scene for his home, the report states. Both Thaysa Silva and Popovitch told officers that Silva was under the influence of drugs or alcohol.
Eventually, after allegedly giving police the finger, Silva turned himself in to a SWAT team at his house. Saul believes the significant police presence, including the mobilization of a SWAT team, was an overreaction because Silva is an MMA fighter.
"The amount of force was not warranted in this case," said Saul, who was present at Silva's home. … "I was able to witness the hysteria in how they were trying to distract him. There were multiple officers all over the place. It gave the appearance of some type of barricade situation or a hostage situation. Something with high security. The guy was probably just drunk sleeping in his house. There's nothing to suggest he was challenging authority. … The MMA angle is putting kerosene on a fire here."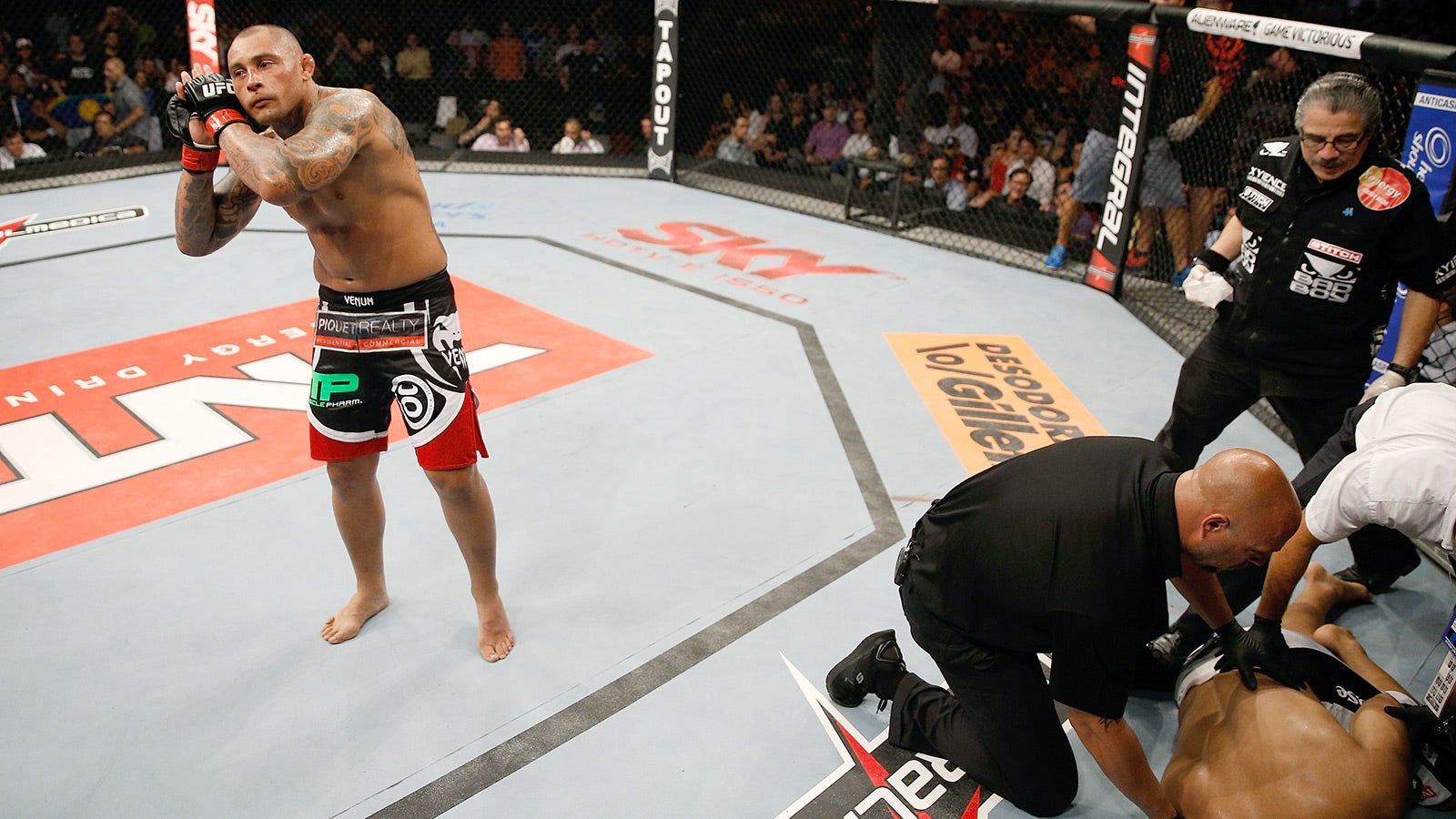 Though Silva was arrested on multiple charges, he has not been formally charged yet for arraignment pending a Florida state attorney investigation, Saul said. That could take anywhere from 20 to 33 days, according to the attorney. Saul said he still has a chance to convince authorities not to press charges, though he admits that's unlikely.
Silva, who was cut from the UFC following his arrest, has pled not guilty.
"Do I think they're going to file charges?" Saul said. "Yeah. This case is more serious than your typical case."
Thaysa Silva is also accusing her husband of putting a gun in her mouth and threatening her life via text within the last month. Saul said Thiago Silva was not arrested for either one of those allegations.
"Thiago is in jail and he's humiliated, he is upset," Saul said. "He's adamant about his innocence. He wants to fight this case. He's a professional athlete very concerned about his reputation. This is the worst thing that's ever happened to him."