The Hit List: Top 5 moments from UFC 177: Dillashaw vs. Soto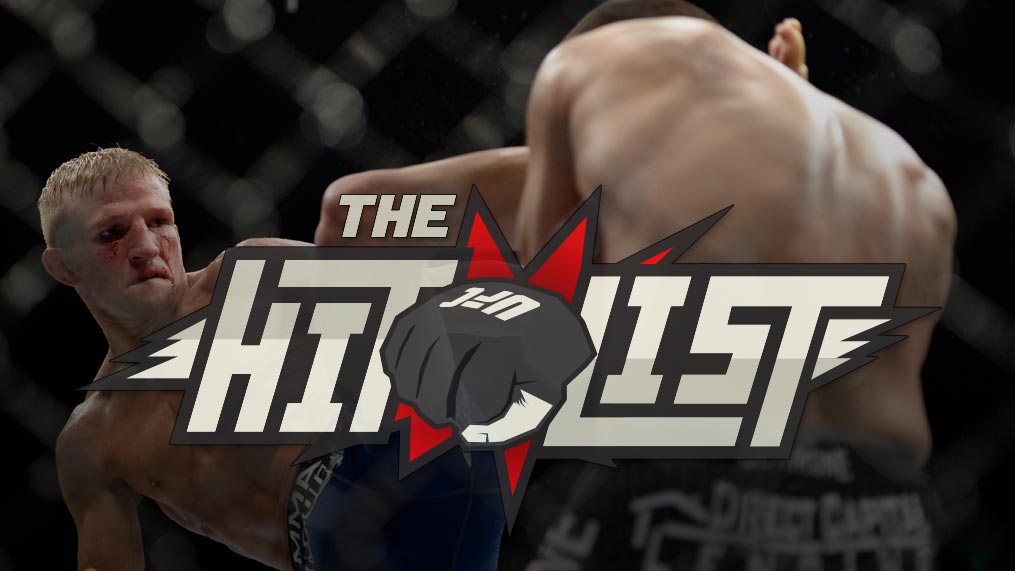 UFC 177 seemed like a card cursed in the week leading up to the show, but thanks to some standout performances on Saturday night there were more than a few notable moments to choose from to talk about when the final fighters left the Octagon.
T.J. Dillashaw put on another stellar performance as he proved his title fight win was no fluke and his late-notice replacement opponent Joe Soto certainly came to give him everything he could handle at UFC 177.
Bethe Correia also made a bold statement with her win over Shayna Baszler while calling out women's champion Ronda Rousey as well.
With so much to talk about, here are the top five moments from UFC 177: Dillashaw vs. Soto.
T.J. Dillashaw As Good As Advertised
When T.J. Dillashaw dismantled Renan Barao back in May there were some doubters who believed it was just his night and he couldn't duplicate that kind of performance a second time. Unfortunately, Dillashaw didn't get the chance to prove he was the real deal against Barao because he fell out of the fight after missing weight, but his new opponent Joe Soto certainly gave him everything he could handle and the champion passed his first title defense test with flying colors.
Dillashaw has turned into a volume striker like nothing we've ever seen before with his last few fights. His combinations has been quick and numerous, his accuracy deadly and it's doubtful many fighters will be able to keep up with the kind of pace he keeps over five rounds. On Saturday, Dillashaw out landed Soto 156 to 63 in total strikes, which is almost the exact same lopsided results he had against Barao back in May (169-68).
And eerily enough, Dillashaw finished Soto at almost the exact same time he finished Barao with his second fifth-round TKO — the first time any fighter has done that multiple times in UFC history.
Dillashaw is a star on the rise and with possible bouts upcoming against names like Raphael Assuncao and Dominick Cruz, he'll have plenty more chances to ply his craft as he starts to make his climb into the pound-for-pound rankings.
A Round of Applause for Joe Soto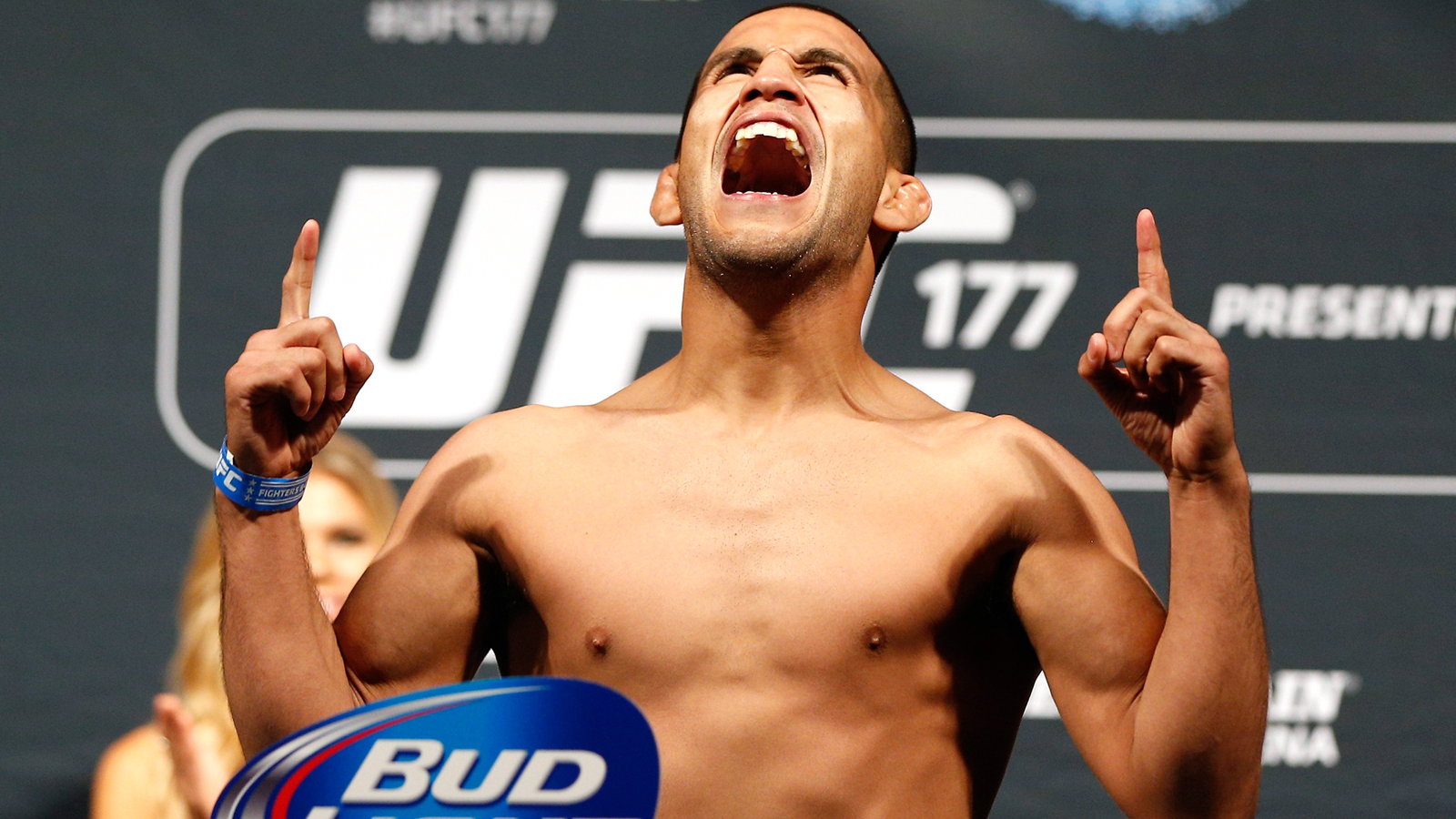 When Joe Soto got the call to step in and face T.J. Dillashaw on 24 hours notice, he had to know no one outside of the people in his immediate circle was going to give him much of a chance to actually win on Saturday night. If anything, the best hope for Soto was to give Dillashaw a fight and not get bludgeoned and dispatched inside the first round (and considering he took a championship fight in his UFC debut on a day's notice, no one could blame him for the latter).
Instead of wilting under the pressure, Soto went out and gave Dillashaw everything he could handle — including a few stiff punches that certainly managed to give the champion a busted-up face when the night was over.
In the end, Soto fell by knockout to Dillashaw in the fifth round, but even in defeat he raised his stock dramatically while also currying favor with the UFC in a big way with his willingness to step into an impossible situation to save a show.
Soto was already going to be a talented addition to the UFC roster — now he's a star on the rise.
Bethe Correia Gets It
When Bethe Correia called out 'The Four Horsewomen" (Ronda Rousey and her team including Jessamyn Duke and Shayna Baszler), she knew it was going to get her a ton of attention and hype going into her next fight. Correia and Baszler faced off on Friday in a heated staredown at the weigh-ins and then went out and had one of the best fights on the night on Saturday.
Correia avoided some early submission attemtps from Baszler on the ground and then came firing back in the second round with her best performance to date in the Octagon. Correia plowed through Baszler with some nasty punches, eventually pinning her against the cage and unloaded a barrage of shots that had to feel like gunshots as she blasted away again and again until the referee mercifully stopped the onslaught.
Correia then grabbed the microphone and called out women's champion Ronda Rousey. It didn't take long for Rousey to then call UFC president Dana White to say she wanted to face Correia for her next fight.
While it's unlikely the fight will come together because rankings-wise Correia hasn't actually beaten anybody in the top 15 to earn a shot at Rousey, the Brazilian striker played this game brilliantly and more fighters should follow suit. Correia saw an angle, exploited it and by the time she was done it was Rousey asking to fight her. Not bad for only having three fights in the UFC thus far.
Diego Ferreira is a Name to Remember
Undefeated Brazilian prospect Diego Ferreira put on another fantastic performance on Saturday night as he bested former Ultimate Fighter runner-up Ramsey Nijem. While Ferreira entered the night undefeated, he was pegged as a Brazilian Jiu-Jitsu specialist and no one was sure what other skills he might have to beat the best lightweights in the world.
Well if there were any questions about his standup, Ferreira answered them loud and clear by dropping Nijem on at least three occasions and finishing him with strikes in the second round.
Ferreira is a good, young addition to the lightweight division and as his confidence grows it will be interesting to see where he fits in among the top fighters at 155 pounds.
Submission of the Night
Medeiros locked on a guillotine choke to try and finish opponent Damon Jackson, but when he twisted to try and get out of the hold, the situation only got worse for him. Medeiros ended up with his arm wrapped around Jackson's neck with his body pressed on the back side of his body. The tremendous pressure on Jackson's neck and throat forced him to tap out and stop the fight.
The move was called a reverse guillotine, but maybe it should just go by its proper name now — the Medeiros choke.