The Hit List: The Top 5 Moments from UFC Fight Night Swanson vs. Stephens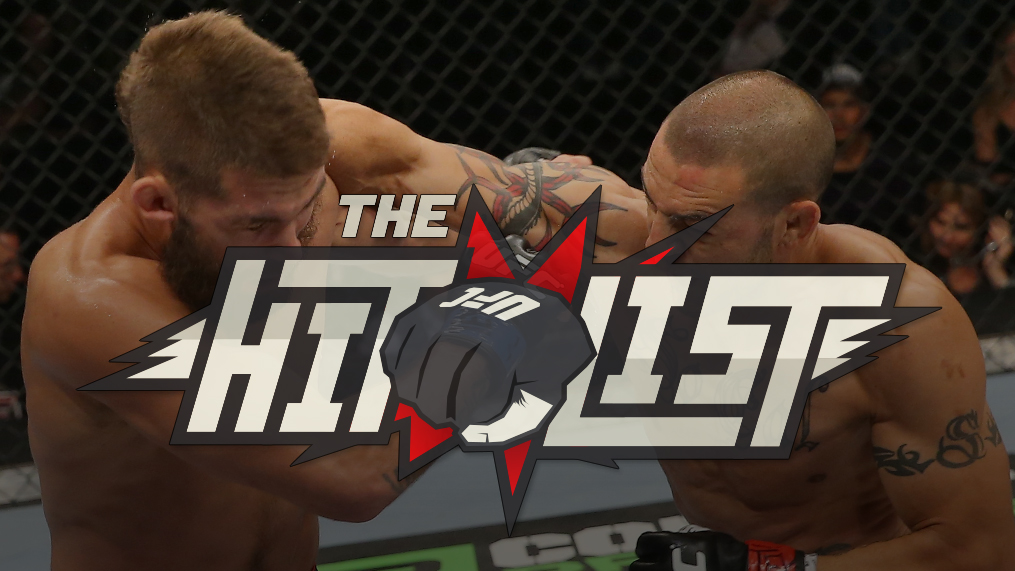 When the main event for Saturday night's San Antonio show was announced, there were groans from some corners of the UFC world. While Cub Swanson and Jeremy Stephens had never before headlined a UFC show. They'd never even been in a co-main event.
When push came to shove though, the featherweight title hopefuls delivered an impressive showing. What they lacked in star power, they made up for with effort, with Swanson pushing his contender candidacy further win a victory.
It was one of the best moments of the night. And without further ado, here's The Hit List …
Cub bears down
Video: Highlights: Cub Swanson vs. Jeremy Stephens
When Cub Swanson lost to Ricardo Lamas back in 2011, it marked defeats in three of his last five fights. His career wasn't in any real jeopardy of falling off a cliff, but it just seemed that he couldn't get past the mental and physical block of a true top opponent.
Six fights later, that's all out the window. Swanson hasn't lost. He's been mostly dominant, with four stoppage wins, and now, two lopsided decisions after out-pointing Jeremy Stephens in the UFC Fight Night headliner in San Antonio, Texas.
Swanson out-landed Stephens 103-76, wobbled him twice on liver kicks, and played the general for most of the 25-minute bout.
With the streak, he's at best erased or at worst eased memories of his eight-second TKO loss to champ Jose Aldo back in 2009.
Swanson has learned from his mistakes and evolved, and now he's a legitimate title threat.
Gastelum's weight & see
Video: Highlights: Kelvin Gastelum vs. Nico Musoke
So let's address the elephant in the room first.
Kelvin Gastelum missed weight. And he wasn't necessarily close, either, weight 172.75 pounds for a welterweight fight against Nico Musoke. For that, he was fined a big chunk of his purse.
That penalty served, attention turned to his performance.
History has shown that fighters who miss weight tend not to perform very well. The affects of a bad cut often sap fighters of conditioning; their bodies just don't have the time to recover from the abuse of the cut. For Gastelum though, it had literally zero effect. According to FightMetric stats, Gastelum's landed strike output went up every round, from 12 in the first, to 41, to 44.
Those two big rounds were very necessary, too, because he was trailing after the first, which saw Musoke surprisingly handle him on the ground. Over the final 10 minutes, Gastelum kept things standing and easily out-struck Musoke.
So, another step forward for the 22-year-old Gastelum, who's a perfect 9-0.
One more comeback for Joe Ellenberger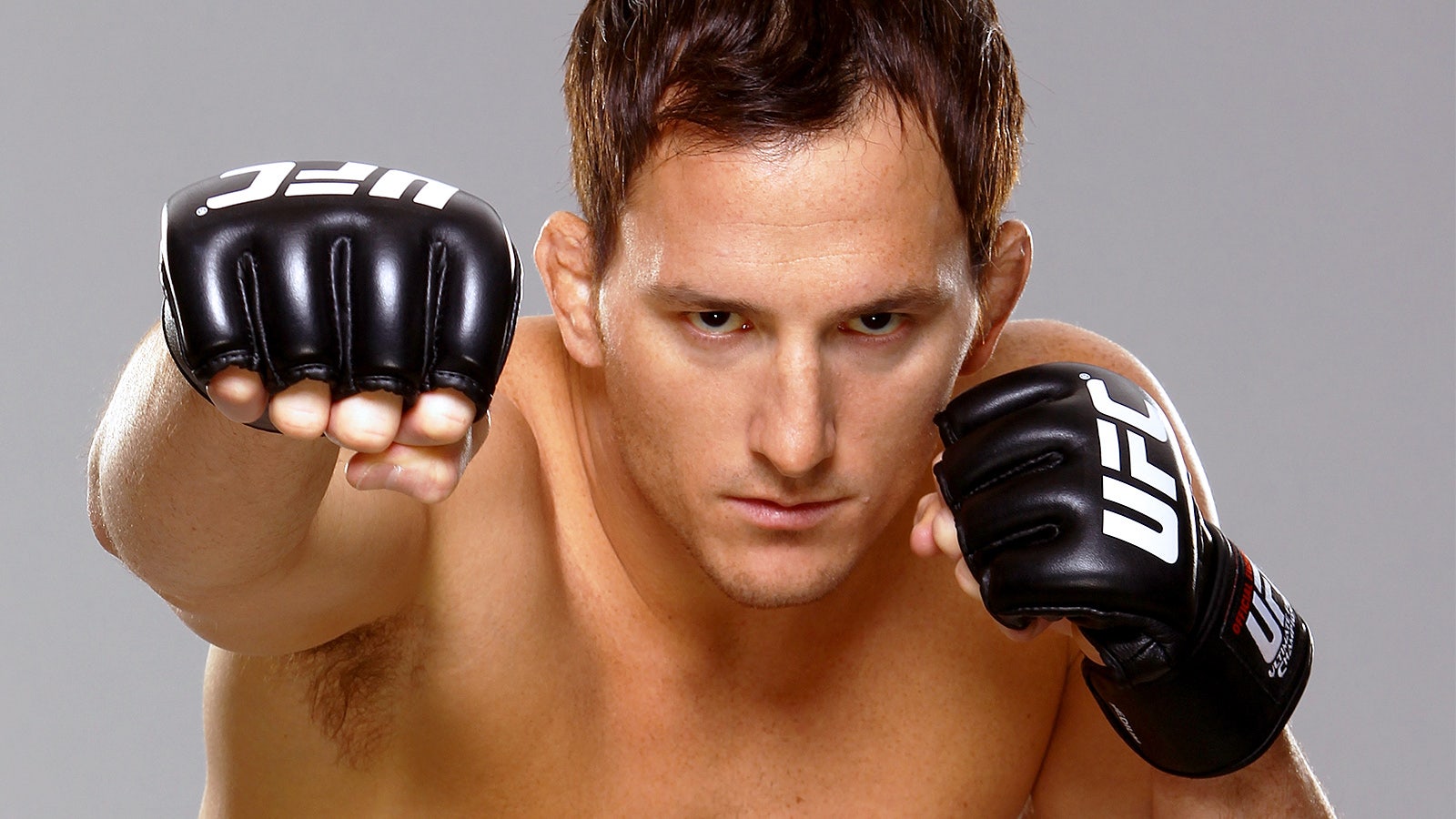 There was a time when Joe Ellenberger was never supposed to fight again. It was in the summer of 2009 when he had been diagnosed with paroxysmal nocturnal hemoglobinuria, a rare and life-threatening disorder that negatively impacts red blood cells, and doctors told him that his fight career was over.
Worse, research said he'd be lucky to live past 30.
It took a prescription of Soliris, once described by Forbes as the world's most expensive drug, to put him back on a path towards health.
He continued his career, found success, and earned an invitation to the UFC, where one opponent after another withdrew from fights offers against him due to injury. The final toll of fighters who were at one time scheduled to oppose him in his debut is five. Or six. or 19. Who can remember?
Just know it was a long and trying path to get here. And then when he arrived, what happened? Well, he was dropped by James Moontasri early, only to do what we should have known he does: he came back.
Ellenberger quickly turned the tide in the second with his takedowns and a near-choke, and grinded out the third to capture a split-decision.
Nothing comes easy for the guy, it seems, but the fight is sure worthwhile.
Robotic precision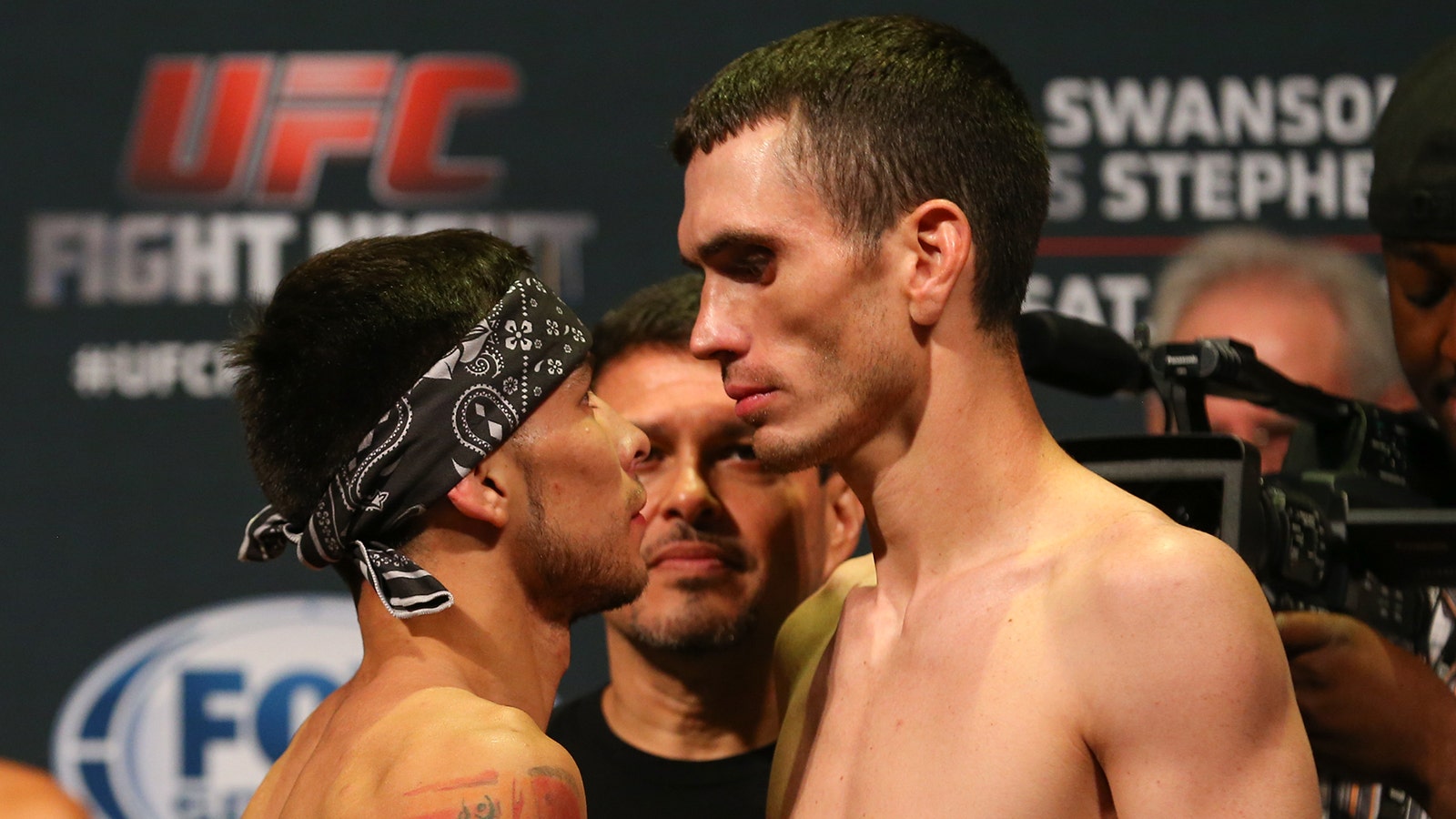 Still over a month away from his 21st birthday, Ray Borg may have had to find alternative methods of celebration following his first octagon victory.
Despite his youth, the dynamic young flyweight was the most lopsided favorite on Saturday night's card, and looked every bit of the frontrunner against late-card addition Shane Howell.
Showing his incredible speed and transition skills, Borg seemingly pulled off a takedown and back-take at the same time. With that incredible moment, he had Howell on the brink of defeat inside the first minute. Howell survived, but not for long. Borg bided his time, hunted the rear naked choke from another angle, and applied it so quickly and effectively that Howell didn't even have time to tap before his body went limp for the technical submission.
Welcome to the UFC, Carlos Diego Ferreira
As Colton Smith made his walk to the cage, the broadcast analysts noted that this was the best preparation he'd ever had before a fight. He'd undergone a full camp, taking a leave from U.S. Army active duty for the first time in his career.
A lot of good it did.
Carlos Diego Ferreira showed he was more than a step above, with a lightning bolt win over Smith. Ferreira showed a nice skill-set, putting Smith on his back with a judo throw, then locking in a modified rear naked choke submission. The whole thing took all of 38 seconds.
That loss might mark the end for Smith, who has now lost three in a row after winning season 16 of The Ultimate Fighter.
But one man's end may be another's beginning. Ferreira, now 10-0, will have to pass some more tests to prove he can threaten some of the major names in the division, but Saturday night was a pretty good start.