The Hit List: The Top 5 moments from UFC 175 and the TUF 19 Finale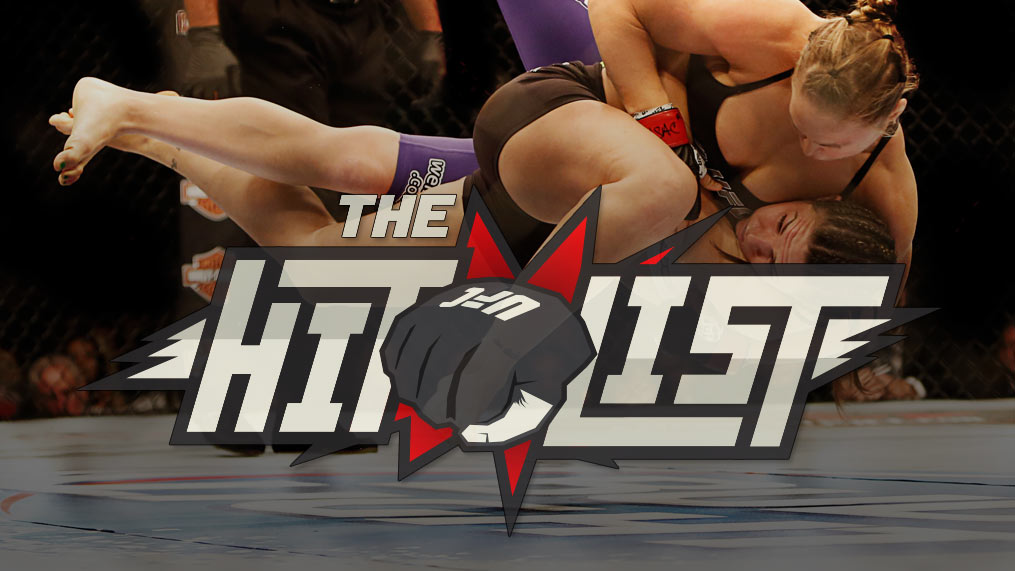 LAS VEGAS — What a stretch it was in Sin City. A marathon of fights, two titles up for grabs, the retirement of a legend, all over a holiday weekend.
Fireworks? You bet.
Without further ado, here is the Hit List for UFC 175 and The Ultimate Fighter 19 Finale.
Rousey separates herself from the pack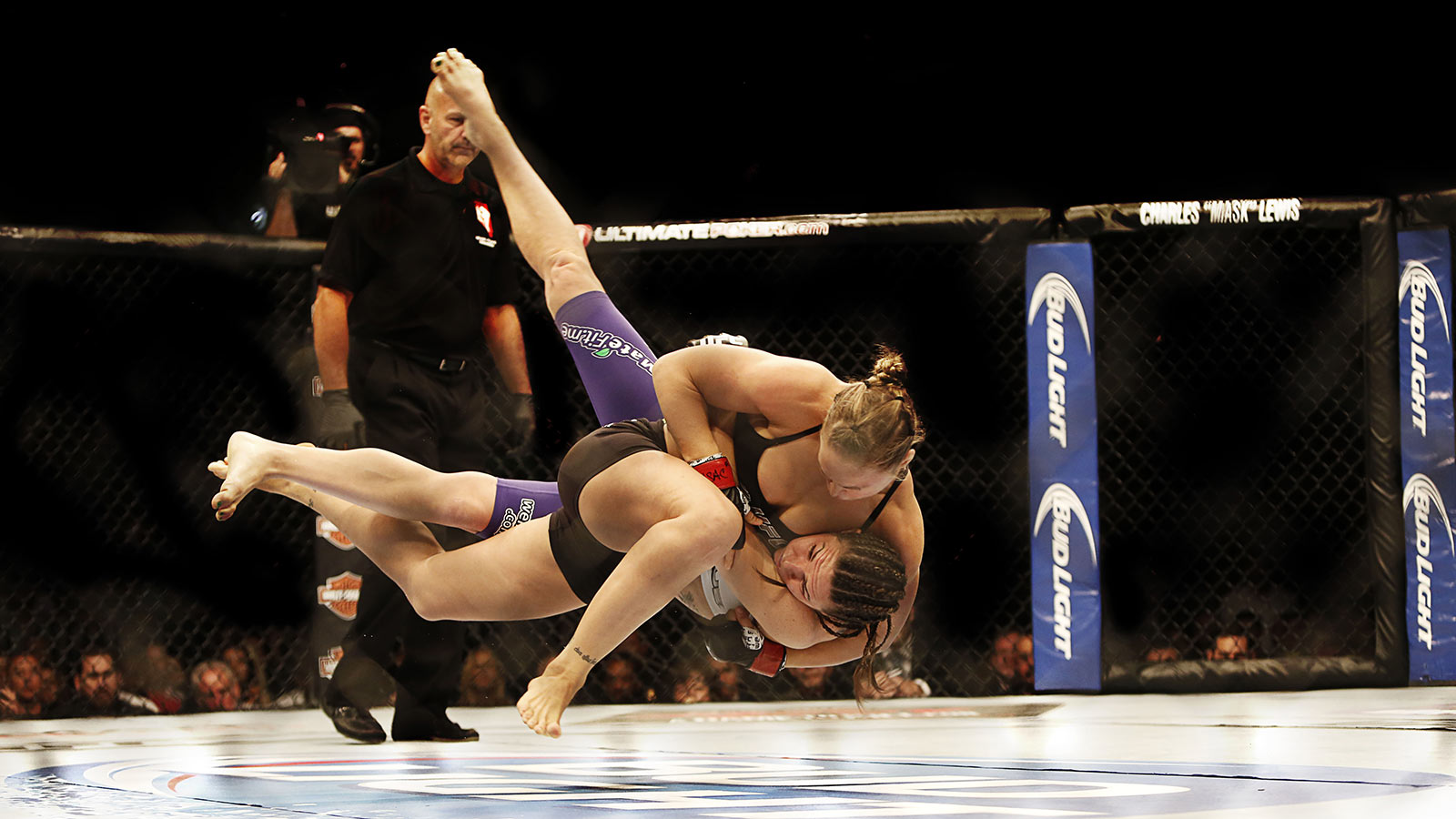 It's becoming appointment television to watch Ronda Rousey compete. The UFC women's bantamweight champion is building the same kind of vibe as a young Mike Tyson, where you start thinking not about if she'll win, but how fast
I know that sounds a little outrageous, but against Alexis Davis, Rousey set a personal record of 16 seconds.
Of her 10 career wins, seven have taken less than one minute. That's absurd.
The finishing sequence was a thing of absolute beauty, an overhand right, knee to the body, and throw, all in one fluid movement, followed by a few ground strikes for the stoppage.
Adding power to her arsenal of submissions and throws is a scary proposition, and it seems that Rousey is only lengthening the gap between herself and the rest of the field.
Weidman answers questions
Video: Highlights: Chris Weidman vs. Lyoto Machida
By most real objective standards, Chris Weidman didn't have a lot to prove before he faced Lyoto Machida. He'd already beaten the G.O.A.T. twice. Yet many fans just couldn't accept the results of those contests given their somewhat unusual endings.
On the other hand, this is the fight game. You have to continually claim your place, even if it's at the top. For the time being, he's No. 1 with a bullet, laying an undisputed claim to the position after a tremendous performance against Lyoto Machida.
The win was impressive not just because Weidman mostly dominated. He did, but he also had to survive a stretch of adversity for the first time in his UFC career when Machida won an exchange and seemed to stun the champion. Machida won the fourth, but Weidman refused to give ground, reversing the momentum and capturing the fifth with the same effective mixture of striking and wrestling that won the first three rounds. Sure, Machida has lost before, but no one else has really handled him over the long haul the way Weidman did, and that should tell you all you need to know about just how good the champ is.
Frankie Edgar ends rivalry in style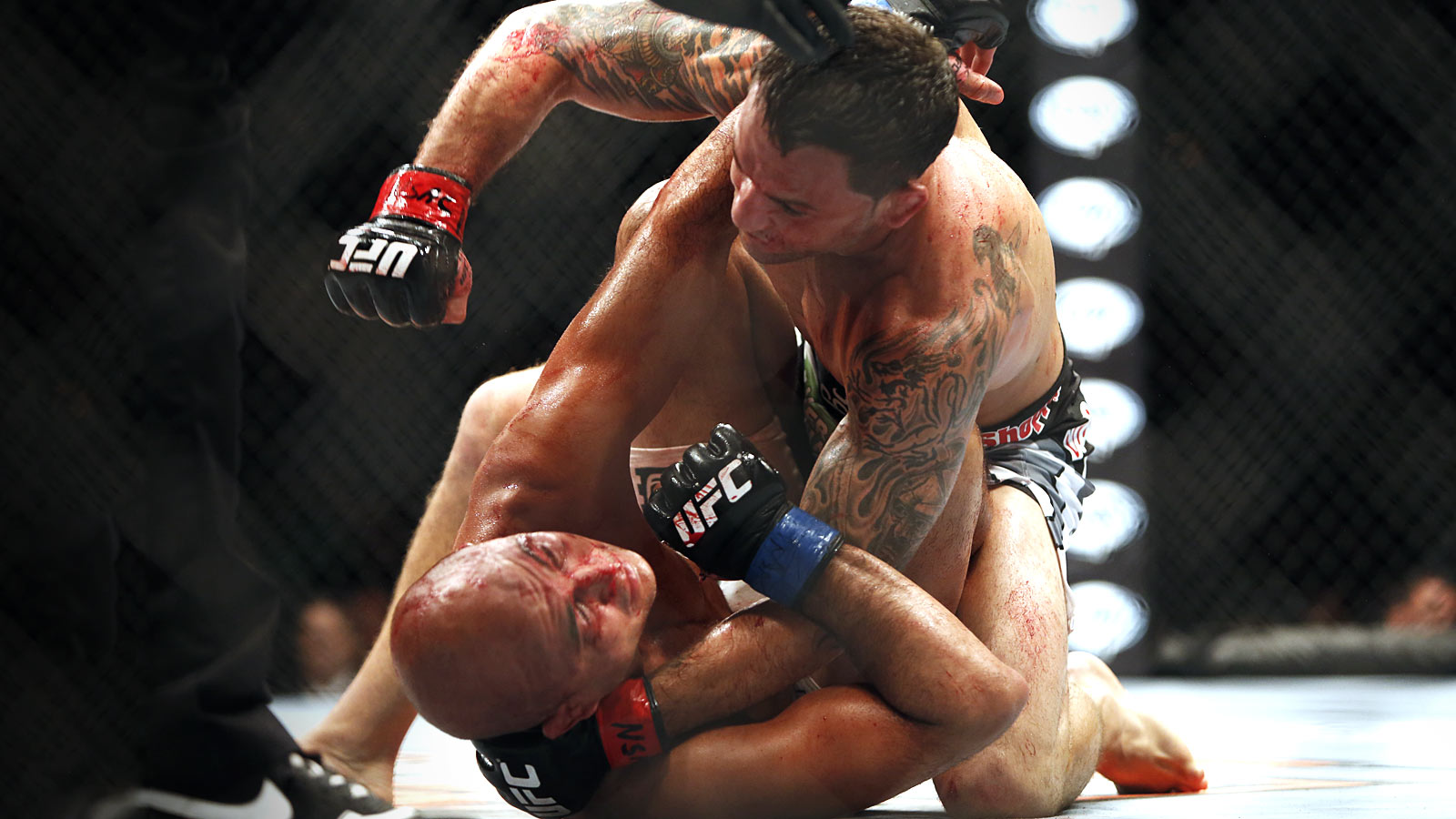 From one perspective, it was hard to watch the TUF 19 main event between Frankie Edgar and BJ Penn. The Hawaiian legend engenders so much respect that he is revered within the sport. So seeing him get thoroughly beaten was at the least, uncomfortable. This was a common sentiment throughout the sport's landscape.
On the other hand, Edgar deserves credit for a commanding performance. He out-struck Penn 159-60 overall, and an even more lopsided 90-13 in significant strikes. He also completed all three of his takedown attempts en route to a third-round TKO.
The stoppage deflated the Mandalay Bay Events Center crowd, but Edgar did exactly what he was supposed to do in ending their rivalry in definitive, one-sided style. If there were any lingering questions over just who was the better man, there aren't anymore.
Rob Font makes a memorable debut
TUF titlewinners
On Saturday night, UFC president Dana White said he wanted to forget season 19 of TUF. That was the night before the finals, and White was essentially voicing frustration about a season that failed to live up to any expectations.
Well, it was a disappointment, but the title fights were hardly a reflection of the season that had come before them. Both Corey Anderson and Eddie Gordon authored dominant victories.
Gordon started the trend with a 71-second knockout of Dhiego Lima, and Anderson followed with an absolute mauling of Matt Van Buren, a fight that needed all of 61 seconds to conclude.