Texts from last fight: UFC 167 St-Pierre vs. Hendricks edition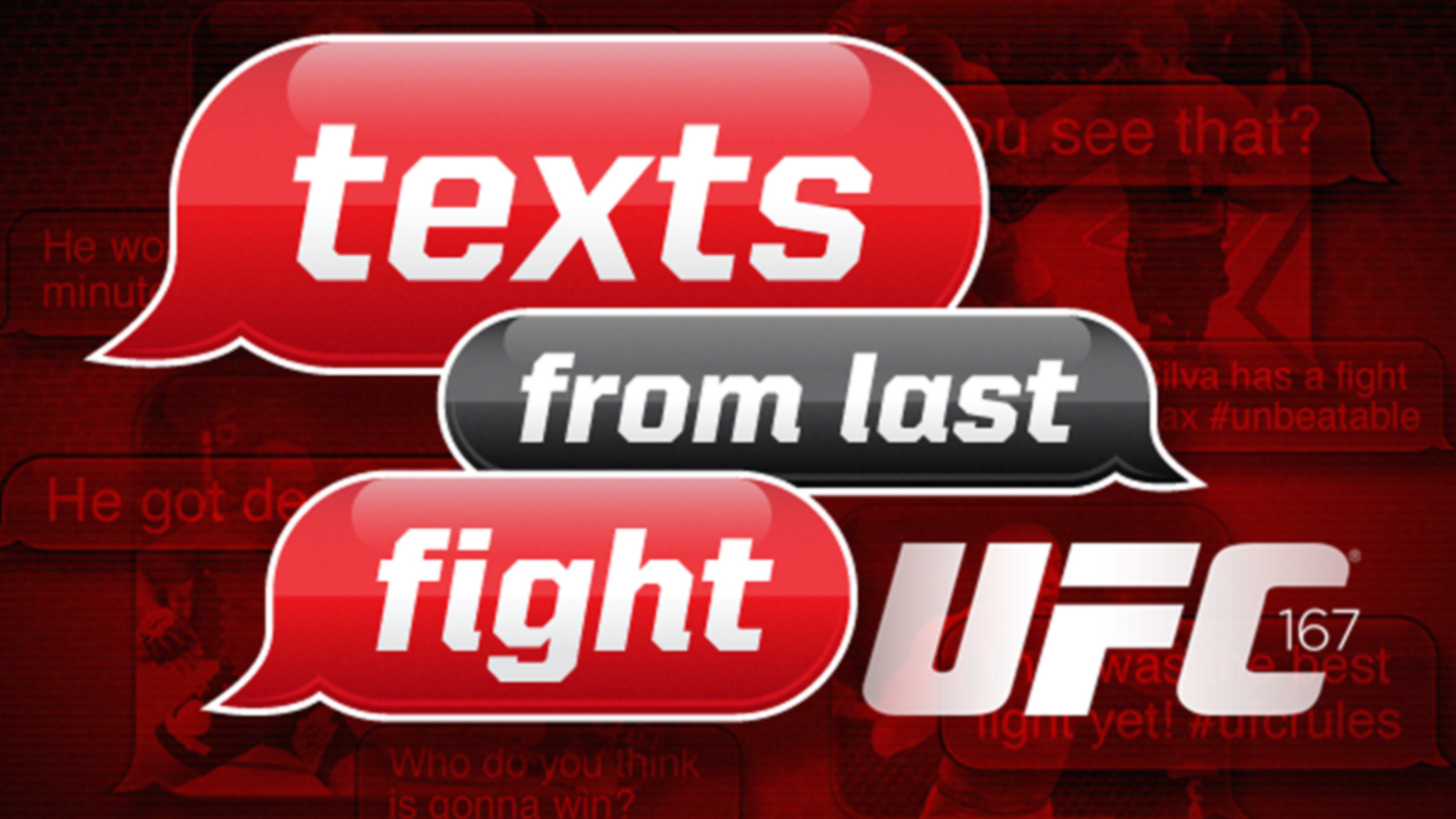 A private group text message transpired last night during UFC 167: St-Pierre vs. Hendricks between Justin Bieber, Dana White, Tim Kennedy, Forrest Griffin, Vitor Belfort, Rampage Jackson, War Machine, Nick Diaz, Ronda Rousey, Michael Bisping, Wanderlei Silva, Jon Jones, Jon Anik, Bryan Caraway, Ariel Helwani, Ben Askren, Eddie Alvarez, Bjorn Rebney, Will Campuzano, Brian Stann, Stephan Bonnar and Kenny Florian.
FOXSports.com has obtained the transcript with the assistance of comedian Adam Hunter of MMA Roasted. Warning: the screenshots below contain strong language and extremely poor taste.
Read more Texts From Last Fight messages HERE.