Sonnen: 'I'm here to get my hand raised'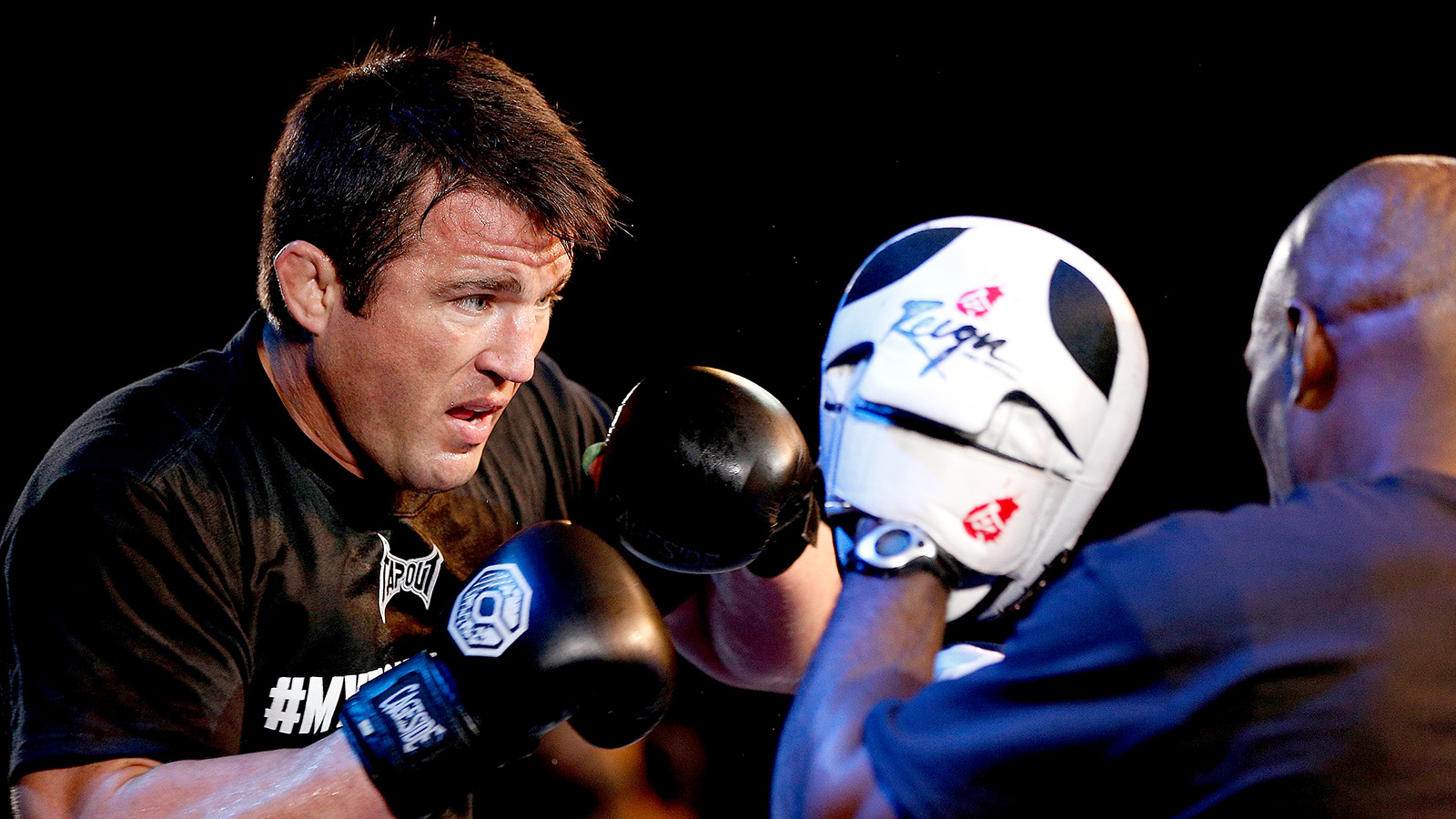 On two different occasions in his UFC career, Chael Sonnen has been handed a bonus check for his performance in the "Fight Of The Night", but he's never once gone out to the Octagon hoping to put on an "exciting" fight.
Sonnen's demeanor in every fight is exactly the same according to the West Linn, Oregon native:€" go out, compete, and win. Getting the victory is the paramount part of the process for Sonnen, and there's no amount of money or adoration that makes up for walking out with your hand raised.
The always prolific Sonnen believes that fighters who say they are going in to make it an exciting fight or put on Fight Of The Night are not only setting themselves up for failure –€" it's a pre-made excuse so if they lose, they can always say "at least I put on a show".
"I never try to be exciting," Sonnen said on Wednesday. "I've won Fight Of The Night a number of times and all I'm trying to do is win. It's a major cop out to say I'm trying to put on a show. Those are things guys like Wanderlei Silva say.
"They know they're terrible, they know they're going to lose, but don'€™t fire me I'm here for the fans. Well I'm not, I'm here to get my hand raised."
The process is no different for the former three-time title challenger in the UFC when he's facing a good friend in Rashad Evans this weekend at UFC 167. Certainly an exciting fight is nice to talk about, but all Sonnen cares about is walking out victorious.
Whether that means a 15-minute grueling war or a first round knockout –€" the win is all that matters because it's the only thing that's going to move him closer to the top of the division and another title shot.
"I'm going in to compete to the best of my abilities, as hard as I possibly can, for however long the fight lasts," Sonnen said. "That's what I do every time and if excitement is a byproduct of that, great. I'm a competitor first and foremost.
"Not the money or the attention or anything. I like to win, I like to go out and compete and win and feel good about myself for a few days and go back in the gym and do the same thing all over again. I don't think my motivation every changes, whether there's something on the line or not."