Silva says Weidman shouldn't consider UFC 168 a win -€" "€˜it was an accident"
Some people believe Chris Weidman's leg-check victory over Anderson Silva was a fluke. Anderson Silva is one of those people.
The former UFC middleweight champion said Weidman should not consider the results of the UFC 168 main event a win, because Silva broke his leg in a freak occurrence when Weidman checked his kick.
"It was an accident," Silva told Globo (translated by MMA Fighting). "And I'm pretty sure I would have won the fight."
Silva said that Weidman checking the kick "was instinct, not something that he tried to do." That's of course contrary to what Weidman has said, that his coach Ray Longo taught him how to lean with his knee into Silva's shin during leg kicks. Longo dubs it "The Destruction."
It was an accident. And I'm pretty sure I would have won the fight.
Silva isn't buying it. He said he made "some technical mistakes."
"To land the perfect kick, I needed to distract him by punching him in the face so he wouldn't pay attention to the kick," Silva said. "He was protecting the upper part of his body and he raised the leg instinctively."
Silva said now he's worried about his comeback and he doesn't care if he'll return to fight Weidman or someone else
"I just want to do what I do, it doesn't matter if it's for the title or not," Silva said. "I want to do what I do well."
It sounds like Silva is still coming to grips with his leg breaking in such a gruesome way.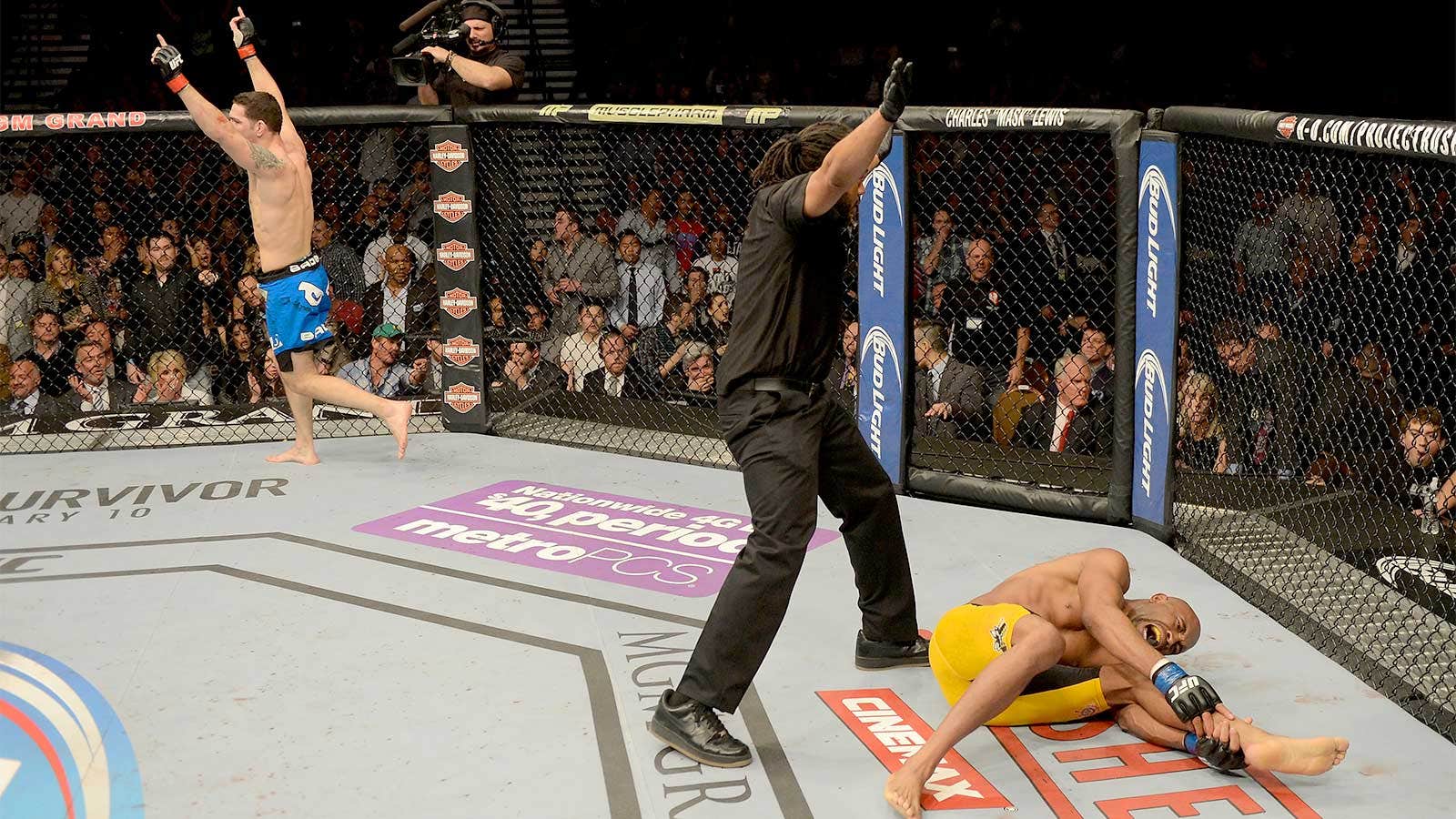 "When I landed the kick I heard a loud noise, the sound of a bone breaking, and the pain was huge," Silva explained. "And since I left the hospital, I can't sleep. It's really hard. I think about it, and I wondered why. 'Why, my God, I had to go through all this?' I wonder which message He's trying to teach me at this moment."
Interesting, candid first comments from someone who is rarely, if ever, candid.