Seth Rollins Comments on CM Punk's Impending UFC 203 Debut (Video)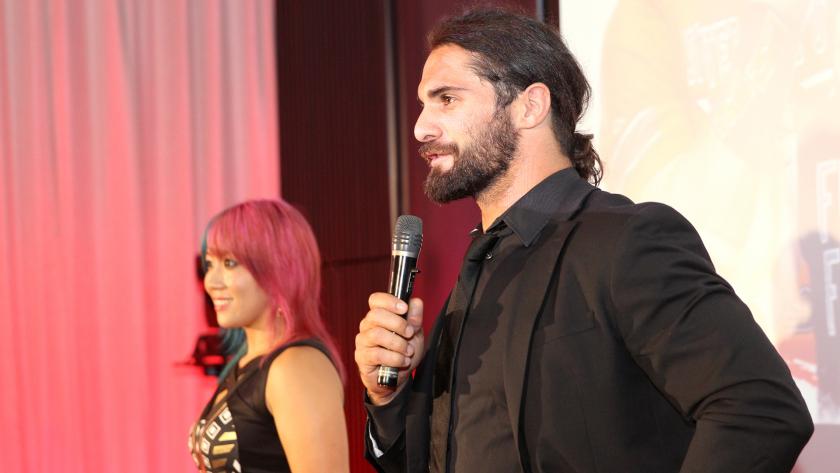 Seth Rollins spoke in a brief video on ESPN's website about CM Punk's upcoming UFC debut.
Seth Rollins and CM Punk are familiar with each other from crossing paths in WWE. They were also in Ring of Honor, but at separate times in their respective wrestling careers. Rollins had been known in ROH as "Tyler Black".
Recently, Rollins appeared at ESPN's Bristol, CT campus for media rounds to promote WWE SummerSlam. However, during his time there, the Worldwide Leader spoke to him about Punk's upcoming debut at UFC 203. He'll face Mick Gall.
Here are some of the highlights from the video.
"He's a guy who led the charge for a long time. He's one of the first indie guys in a long, long time to really shake [up] the main roster in WWE and he paved the way for Daniel Bryan, for myself, Dean Ambrose, Cesaro, and those guys.

"Say what you will about his attitude and his relationship with the company right now, but I wish him the best and I hope that he is successful—win, lose or draw."
There will be plenty of reaction for Punk's UFC debut after Saturday night. Viewers, WWE stars, and UFC talents, among others, will likely weigh in to either praise or criticize the result of the match.
Punk's fight will be the first time he has competed on programming since WWE Royal Rumble 2014. He took part in the Royal Rumble match, but got eliminated toward the latter part of the contest. The former Straight Edge Superstar would walk out of Raw the next night. So, all eyes in the wrestling and MMA world will be on what he can do nearly three years since.
Do you think CM Punk will win at UFC 203 against Mickey Gall?
(h/t Wrestling Inc for transcription)
This article originally appeared on