Rory MacDonald calls for 'gangster weight' fight against Chael Sonnen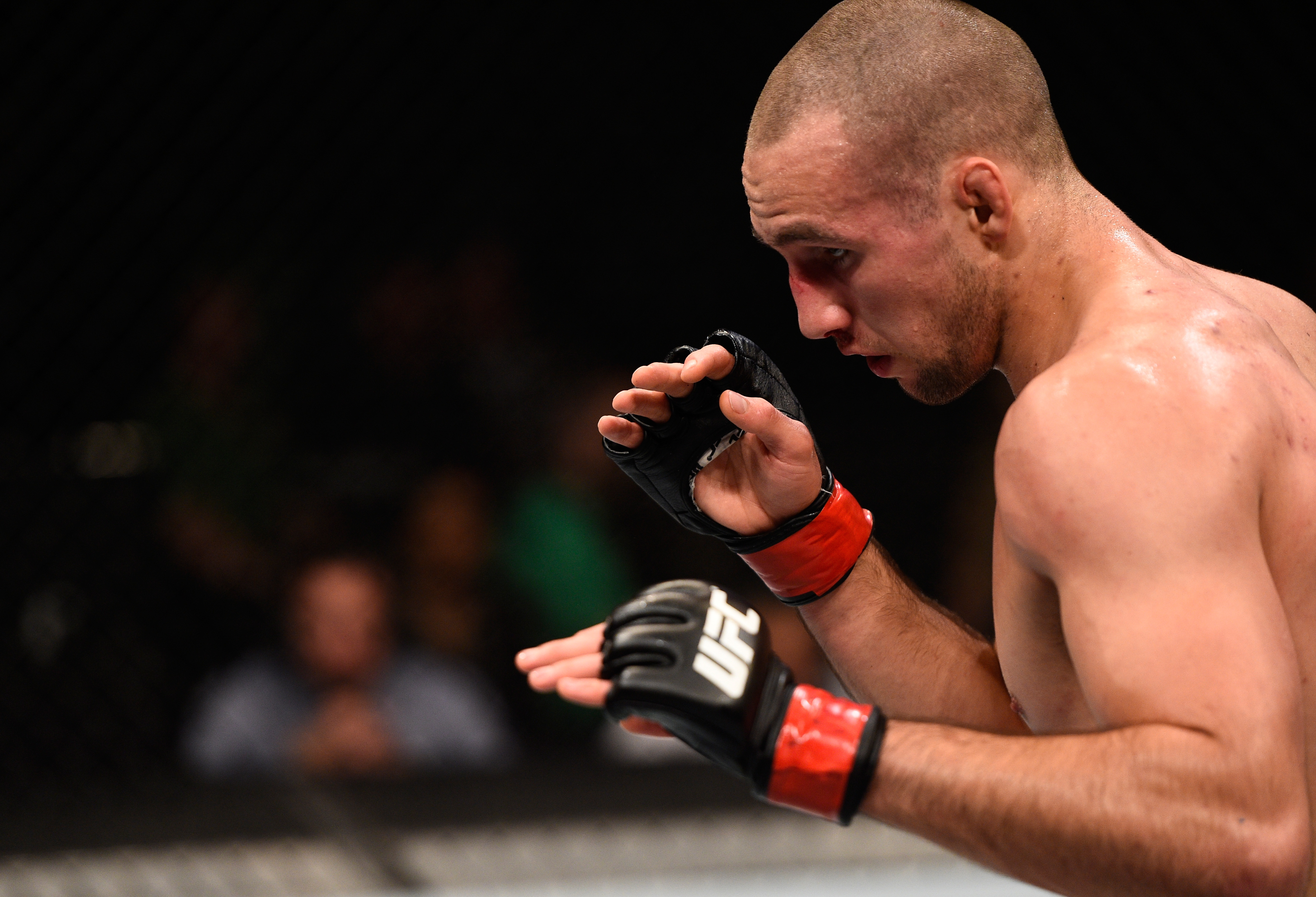 Rory MacDonald wants a piece of fellow ex-UFC-veteran Chael Sonnen
Add Rory MacDonald to the list of fighters looking to trade leather with Chael Sonenn, Bellator MMA's most recent high-profile signee.
Taking to Twitter, the former UFC title challengere called for a fight with his fellow ex-UFC veteran in a proposed "gangster weight" fight.
This call out came less than 24-hours after Sonnen announced he had parted ways with the UFC in order to sign Bellator.
The 'American Gangster' has not competed since his first round TKO loss to Rashad Evans at UFC 167 in November 2013. He was scheduled to return against Vitor Belfort at UFC 175 before testing positive for several banned substances following a random drug test administered by the Nevada State Athletic Commission
As a result, the 37-year-old was handed his walking papers from FOX, lost his role as co-host of the popular UFC Tonight and saw the NSAC hand him a two-year suspension.
It was not soon after Sonnen announced his retirement from the sport with 43 professional fights under his belt and a career record of 29-14-1, including a 7-7 record under the UFC banner. He appeared in three title fights but came up short to Anderson Silva twice and Jon Jones once.
MacDonald was last seen losing a decision to standout striker Stephen 'Wonderboy' Thompson in the main event of UFC Fight Night 89 in June. This bout marked MacDonald's last fight on his UFC contract. 'The Red King' was later debuted as Bellator's newest signed at Bellator 160 last month.
Prior to his setback against Thompson, MacDonald suffered a violent fifth round knockout at the hands of former champion Robbie Lawler in their thrilling UFC 189 title fight. Both men garnered critical acclaim for their performance, earning a Fight of the Night bonus in the process, while finding themselves on the shortlist for Fight of the Year.
This loss also snapped MacDonald's three fight win streak. He previously earned TKO victory over former Strikeforce champion Tarec Saffiedine while earning decisions over Demian Maia and current champion Tyron Woodley.
This article originally appeared on