Ronda Rousey returns to face off with Amanda Nunes (Video)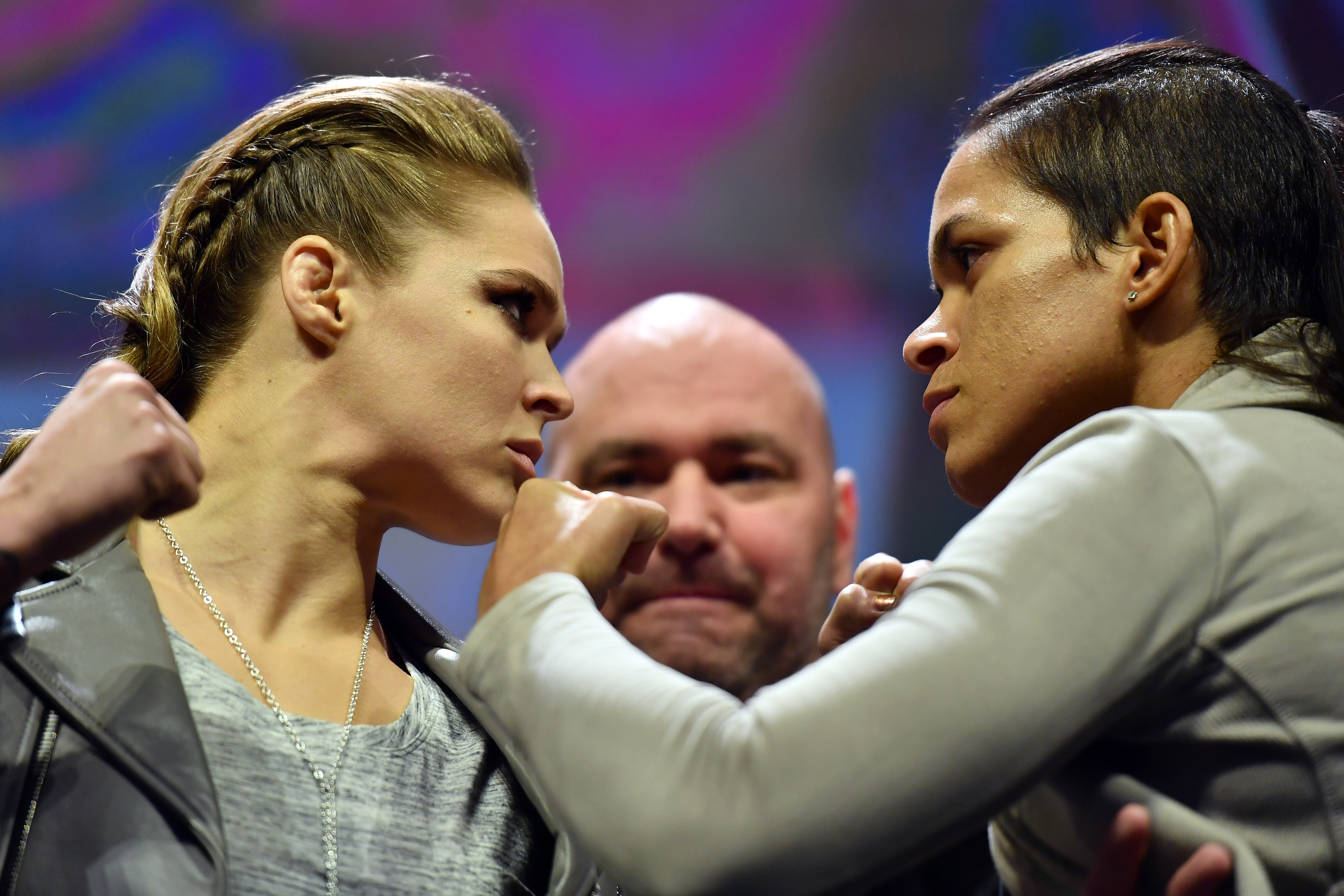 Former UFC bantamweight champion Ronda Rousey surprised fans at the UFC 205 weigh-ins to face off with Amanda Nunes ahead of their title fight at UFC 207
Former UFC bantamweight champion Ronda Rousey made a return to the public eye as she surprised fans at the UFC 205 weigh-ins to square off with current champion Amanda Nunes.
After a brief staredown, Rousey immediately left the stage. Nunes, on the other hand, stuck around as she spoke to UFC commentator Joe Rogan and the fans in attendance.
"She's the fight I asked for," Nunes told Rogan. "I've been training for this girl my whole career in the UFC, and now I have the chance to defend my belt against her. It's going to be amazing. Are you guys ready for this battle?"
Rousey (12-1), also a former Strikeforce champion and Olympic bronze medalist, has not been seen inside the Octagon since Holly Holm's shin slapped across her head at UFC 193 last November.
This setback not only marked Rousey's first professional defeat, it seemed to give the rest of the world ammo to take aim at the fallen champion. Almost immediately after the bout, she retreated away from the spotlight.
But since that memorable November night where fight fans witnessed what they once thought was impossible, the UFC's 135-pound women's division has seen two more champions crowned. First Holm dropped the title she won to Rousey's longtime rival Miesha Tate after succumbing to a fifth round rear naked choke at UFC 196. Fast forward three months and fans saw Nunes crumple Tate in the first round at UFC 200, taking her belt in the process.
Nunes (13-4), who had been teasing an upcoming fight announcement, initially earned her shot at UFC gold after earning decision over dangerous striker Valentina Shevchenko on the same card Tate won her title. Prior to this performance, 'The Lioness' earned back-to-back stoppages over former title challenger Sara McMann and Rousey's close friend Shayna Baszler.
UFC 207 will go down on December 30 at the T-Mobile Arena in Las Vegas.
This article originally appeared on