Ronda Rousey – 2013 standout but refusing post-fight handshake unacceptable
Ronda Rousey missed a huge opportunity on completing her victory over Miesha Tate: giving her the handshake from hell.
Nor, indeed, will I accept other media sources forgiving Ronda for that.
As anyone who reads anything I write will know, I am a '€˜Rondaphile'€™ and believe that the 26-year-old mixed martial artist is a fighter and personality who merits special attention.
But fight sports must end in a truce; the handshake is never perfunctory.
As some reporters have pointed out, Rousey'€™s villainy will help women's MMA grow, it draws attention, both good and bad.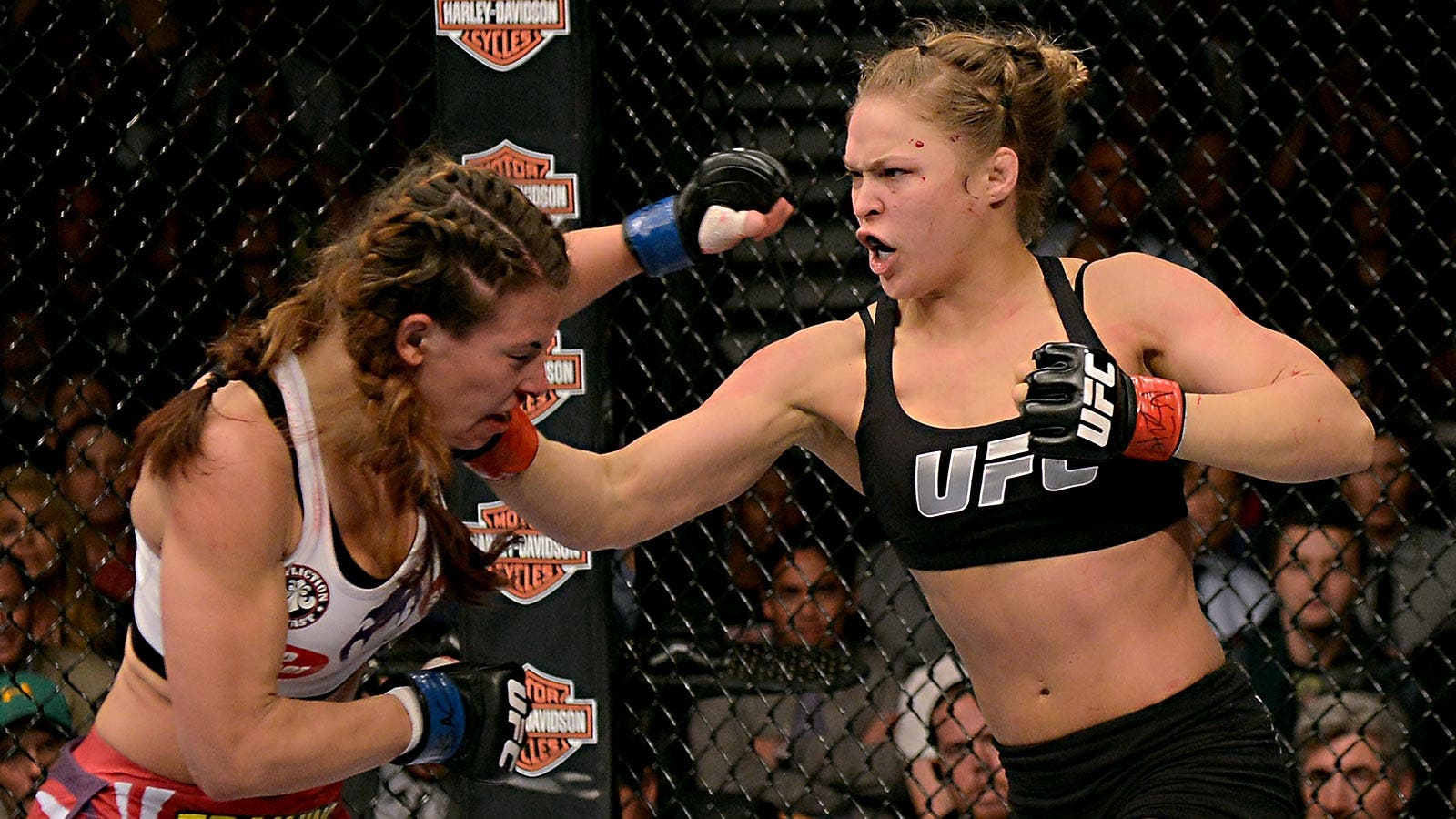 Yes, she plays the heel and without her brilliance women's MMA would not have played a prominent role in the UFC in its inaugural year.
But even a cool handshake, eyes averted would have sealed the deal against Tate. Closure was needed. For the rivalry; and the sport.
It would have put a point – and exclamation mark – on all the claims she made going into this contest about what she would do with her rival. Rousey dominated and beat up Tate. She tossed her around like a rag doll.
Tate was a broken woman at the post-fight media conference. Tate'€™s partner Bryan Caraway revealed to me that Miesha had struggled to hold down food in the 24 hours going into the fight. He believes it was nerves.
He revealed to me that her arms '€œwere spent'€ after the first round.
Rousey was responsible for this. In the build-up, through her intimidation, and in the fight, for her ability to eat Tate's right hands, and then go to war.
The immediate aftermath, that outstretched hand of Tate'€™s, was probably lost on Rousey, on two fronts.
The handshake would have been humiliation for Tate. And that's what Rousey wanted. Wants, still, even. We know '€˜Rowdy'€™ does not want to be '€˜vanilla'€™ but she missed a huge opportunity here.
€œI care about athletic success, I want to be the champion. Joe Silva could present me with a lollipop as payment for fighting as long as I have the belt.
- Rousey's UFC 170 opponent, Sara McMann
I care that Rousey refused to shake Miesha Tate™'s hand after months of feuding.
She missed that opportunity. It would have capped the year that Rousey, successfully, became the sport's biggest heel in 2013. But simultaneously one of the top ten female sportswomen in the world. Profile, personality, pzazz, and unpredictability. A potent mixture.
But I have the nagging sense, more importantly, that given that Rousey would have known she would be facing Sara McMann next, in under 60 days, that handshake would have established the ground rules for the next defence of the women's bantamweight title.
Instead, it gave the appearance that Rousey lacks sportswomanship. When in fact she doesn'€™t.
The greatest, the winners, have always had an edge, and that can have a polarising, or galvanising effect at times.
Less sporting, in fact, was Chris Weidman jumping around like a kid at Christmas after Anderson Silva had shattered his fibula and fractured his tibia.
Sure, once the adrenaline had died down, he went on one knee to Silva's assistance. Fair do'€™s, Weidman looked, acted, presented himself and fought like the champion. But was what Rousey did worse than Weidman?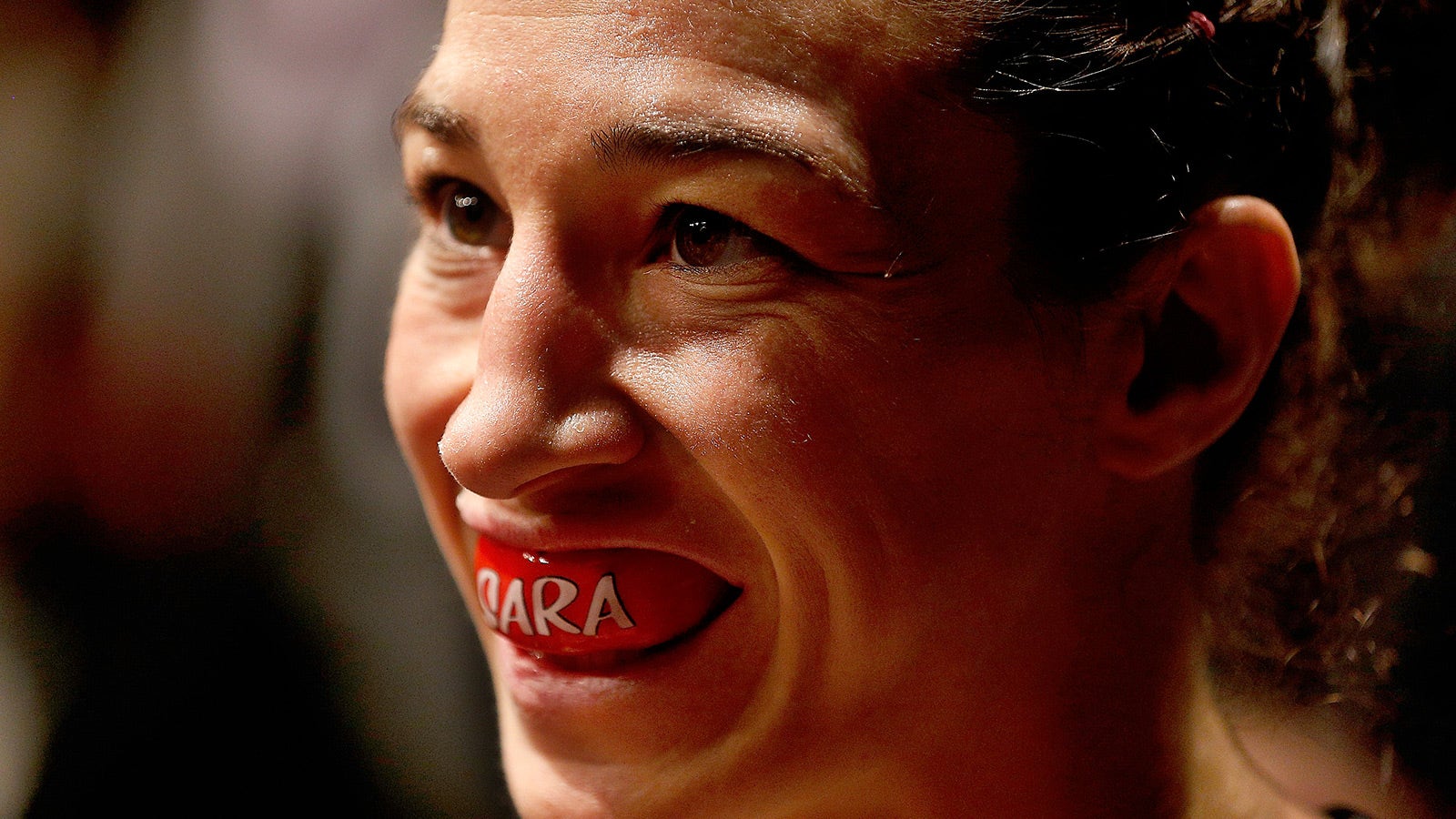 Rousey'€™s mother admitted to me '€œthat she'€™s gotten far more respect in MMA than she ever would have in judo'.