The Great MMA Debate Podcast: Ricardo Lamas on UFC 169: "I'm ready to go now"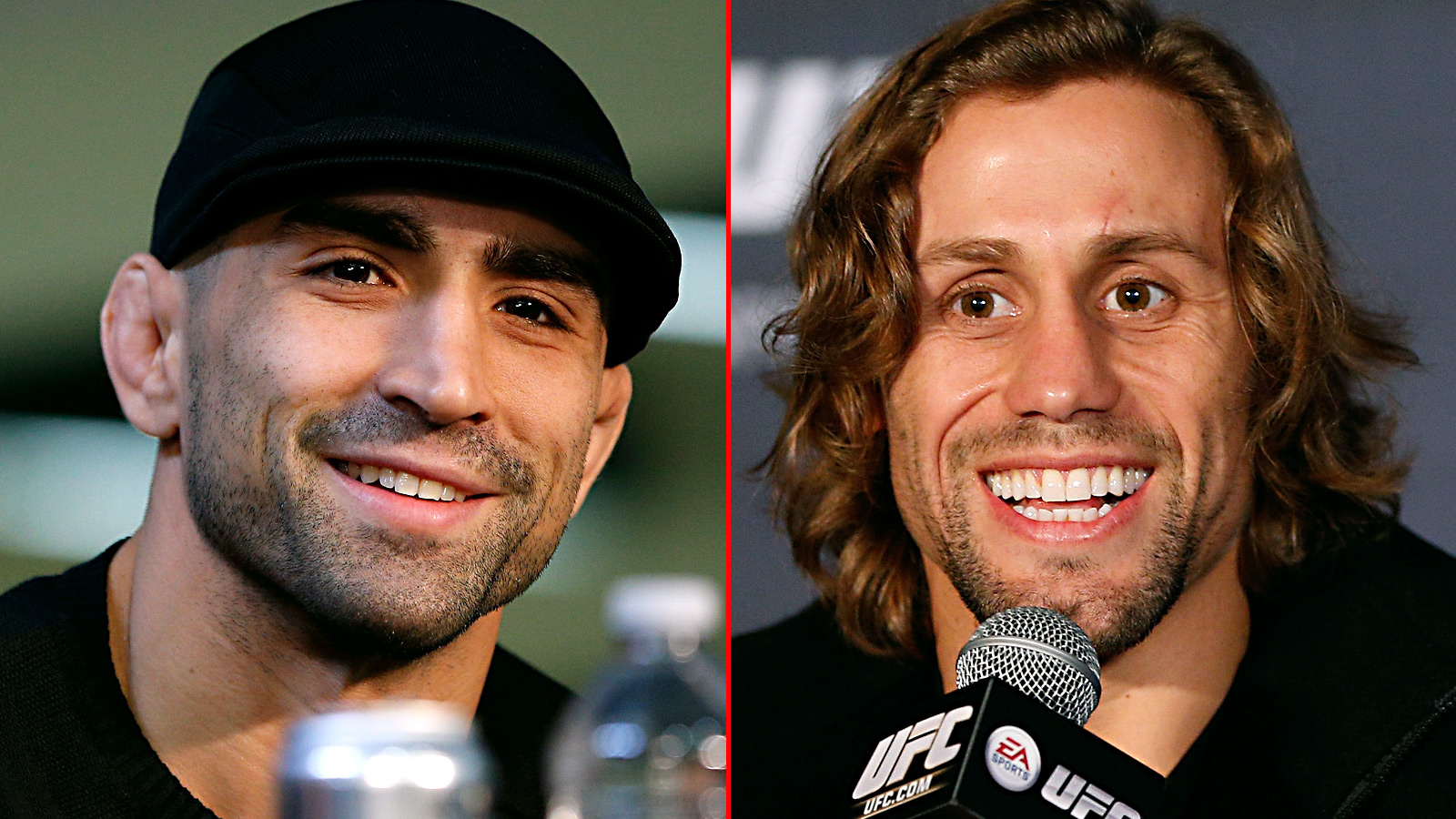 For the past year, Ricardo Lamas has been sitting and waiting for his chance to pounce on the opportunity to fight for the UFC featherweight title but his time will finally come this weekend€" although he may have to wait an extra day to get there.
Lamas is scheduled to face featherweight champion Jose Aldo in the co-main event of UFC 169, which is supposed to take place on Saturday night in New Jersey although winter weather could force the event to move to Sunday if the Super Bowl shifts to Saturday instead.
UFC officials have said that if the Super Bowl moves to Saturday, they will move their event to Sunday. Needless to say the fighters competing on the card will be affected considering major factors like weight cutting and preparation changing in such rapid fashion.
I'm putting the belt out of my mind, I'm just getting in there and scrapping with this guy.
- Ricardo Lamas
"No I don't think it will affect me. Whether they'd give us an extra day for the weigh ins or an extra day between the weigh ins and the fights, I don't know how they would do it or play it out, but I'm ready to go now," Lamas told The Great MMA Debate about the card possibly moving. "My weight is good, I've been controlling it really well and I don't think whether I fight on Saturday or Sunday doesn't matter to me. It's the same thing, I just want to get in there and get it done already."
All the time change means for Lamas is whether or not he gets to wrap the featherweight belt around his waist on Saturday or Sunday.
The supremely confident former lightweight has no problem taking Aldo apart, minute by minute, round by round and one thing he promises is that he won't be defeated before he ever steps into the cage with the champion. Aldo is known for explosive striking and huge knockout power and Lamas certainly respects that, but he refuses to fear him.
"I'm not going to be mentally defeated going into this fight," Lamas said. "I think that a lot of guys that have fought Jose Aldo have lost the fight before ever getting in the cage with him. I'm looking at him as just another person I'm fighting. I'm putting the belt out of my mind, I'm just getting in there and scrapping with this guy. I think my style will cause problems for him.
"If he fumbles up for one second, I'm going to take advantage of that."
Check out the entire interview with Lamas as well as a sitdown with Urijah Faber where he answers the question does he need a UFC title to define his legacy? All this plus debate topics surrounding FOX UFC Saturday in Chicago, picks and predictions for UFC 169 and our Super Bowl predictions as well!