Rashad Evans not medically cleared, out of UFC 206 fight against Tim Kennedy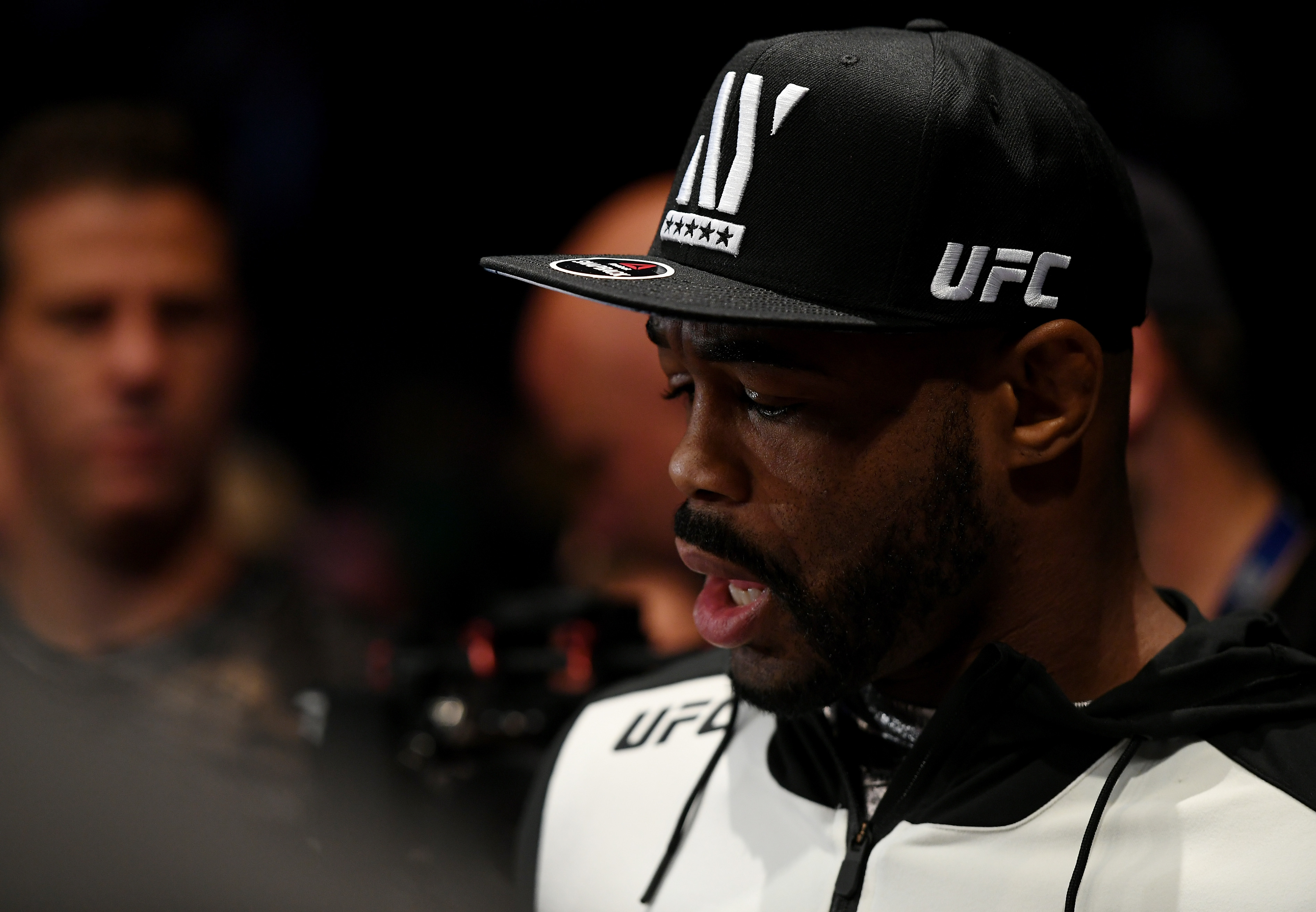 Rashad Evans has been pulled from his upcoming fight with Tim Kennedy at UFC 206 after not being medically cleared by the Ontario Athletic Commission
Rashad Evans cannot catch break.
The Blackzillian product, who was expected to make his middleweight debut against Tim Kennedy at UFC 206, was unable to get medically cleared for a fight license. As a result, he has been removed from the Dec. 10 event in Toronto altogether. Tim Kennedy confirmed the news on Monday's edition of The MMA Hour.
For Evans (19-4-1), winner of season two of The Ultimate Fighter, this marks the second time his fight with Kennedy has been scrapped. The two were orignally scheduled to throw down at UFC 205 earlier this month before being pulled at the last minute after being denied by the New York State Athletic Comssion for the same medical issuses.
In terms of competition, Evans, who spent almost his entire career at light heavyweight, was most torched by former title challenger Glover Teixiera UFC on FOX 19. This was Evan's second straight loss after suffering a heart breaking loss to fellow TUF winner Ryan Bader at UFC 192.
This setback also the Evans' first appearance inside the Octagon since injuring his knee 10 days before his scheduled fight against reigning light heavyweight champion Daniel Cormier at UFC 170. To date, Evans' last victory was his first round TKO victory over Chael Sonnen at UFC 167 in November 2013.
Kennedy (18-5) has not been seen since his controversial third round TKO loss to Yoel Romero at UFC 178 in September 2014. During the fight, Kennedy nearly finished his opponent in the final seconds of the second round before the bell saved Romero from certain destruction.
Romero and his corner men were later criticized for their actions following a 28-second delay before the start of the third round. Romero would go on to finish Kennedy with strikes in the final frame. This snapped Kennedy's four fight win streak, which includes a victory over current 185-pound champion Michael Bisping.
There is currently no word on who will replace Evans against Kennedy.
UFC 206 is currently scheduled to go down at at Air Canada Centre in Toronto. The headlining act will feature a light heavyweight title rematch between reigning champion Daniel Cormier and Anthony Johnson.
This article originally appeared on