Randy Couture praises Miesha Tate for retirement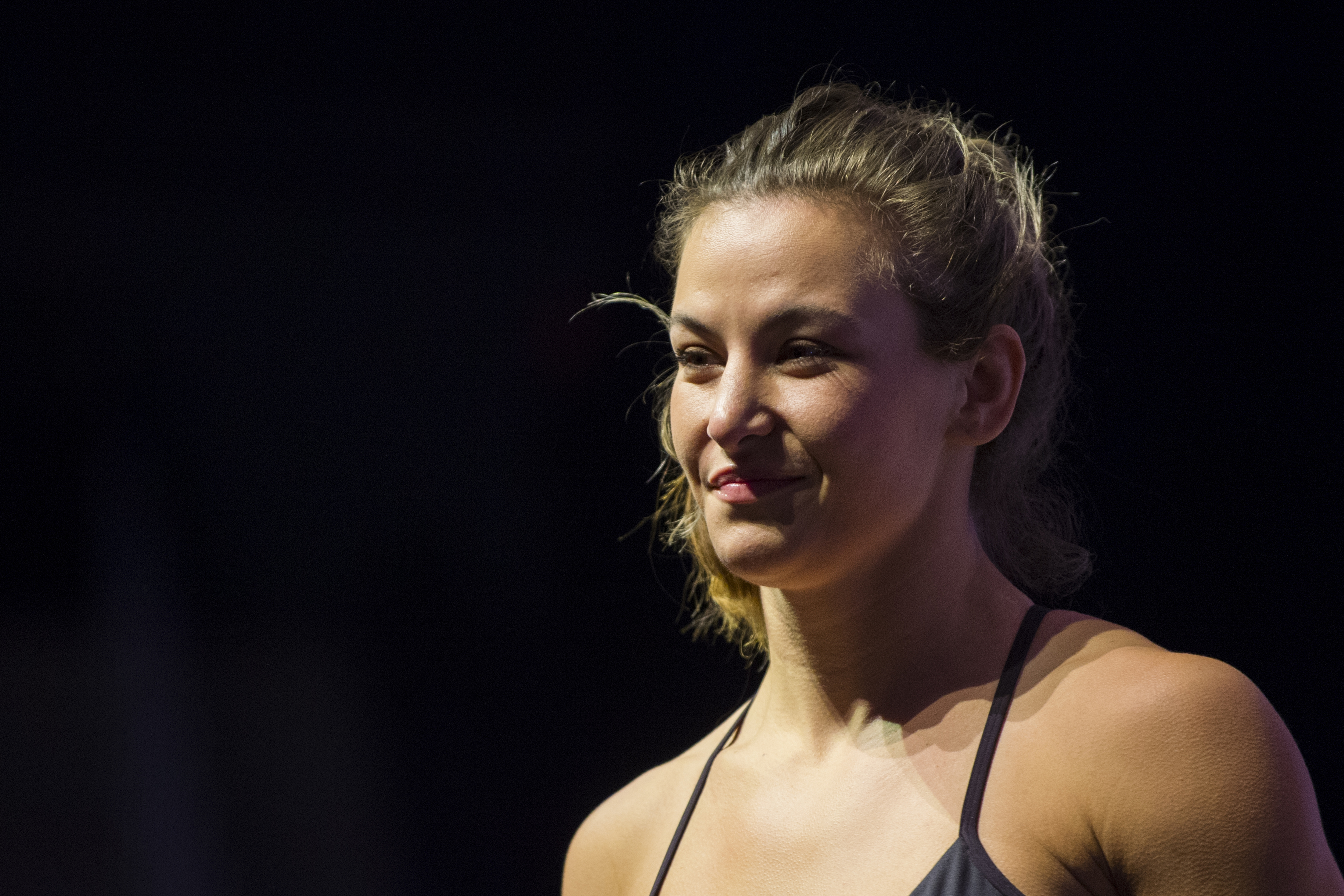 UFC Hall of Famer, Randy Couture, praised former champion Miesha Tate for walking away from the sport on her own terms.
Miesha Tate's surprising retirement after her defeat to Raquel Pennington at UFC 205 was one of the most shocking moments of the weekend. After a storied career, she walked away from the sport and left many people surprised at how sudden it was. MMA legend, Randy Couture, praised Tate for stepping away from the sport at a time that many may consider early, but just right according to his standards.
"I think there's something to be said for going out on your own terms – not waiting until some doctor or some promoter's telling you, 'You shouldn't be doing this anymore,'" Couture said as reported by MMAJunkie. "You've got to be honest. You've got to look at where you're at, why you're doing this."
In 2016 alone Tate has gone from women's champion to losing two fights in a row and walking away from active competition. The former StrikeForce and UFC champion is widely considered a pioneer for what she brought to women's MMA at a time before the UFC bought into the idea of bringing women into the Octagon.
Couture is a UFC Hall of Famer who has also struggled with retirement; the first of which came in 2006.
"It's such a personal thing, having been there and done it twice," Couture said. "It's hard to explain; but to make a rational decision. It's not about going out there to cash another check; it's about going out there and wanting to be the best. And if you feel like you've been there, done that and realistically maybe not going to be there again, then why?"
Tate retires at the age of 30 with an 18-7 record, which includes notable wins against Holly Holm, Julie Kedzie, and Marloes Coenen. Her most notable moments include the come from behind win over Holm and her two fights against Ronda Rousey.
This article originally appeared on