Philippou thinks Anderson Silva could beat Roy Jones Jr. in a boxing match
Costas Philippou knows plenty about boxing. He amassed 87 amateur bouts in his native Cyprus and his last pro bout here in the states was on ESPN.
The UFC middleweight hates it when people compare boxing and MMA. But he has an interesting view on a potential boxing match between Anderson Silva and Roy Jones Jr. He thinks Silva could win.
Philippou's rationale? Silva is a good boxer and though he wouldn't stand a chance against Jones in his prime, things could be different now.
"That Roy Jones [of the past]? He would make him look like an idiot," Philippou told FOX Sports at UFC Fight Night media day Monday. "But today's Roy Jones? I wouldn't be surprised if he beats him. When was the last time Roy Jones did anything?"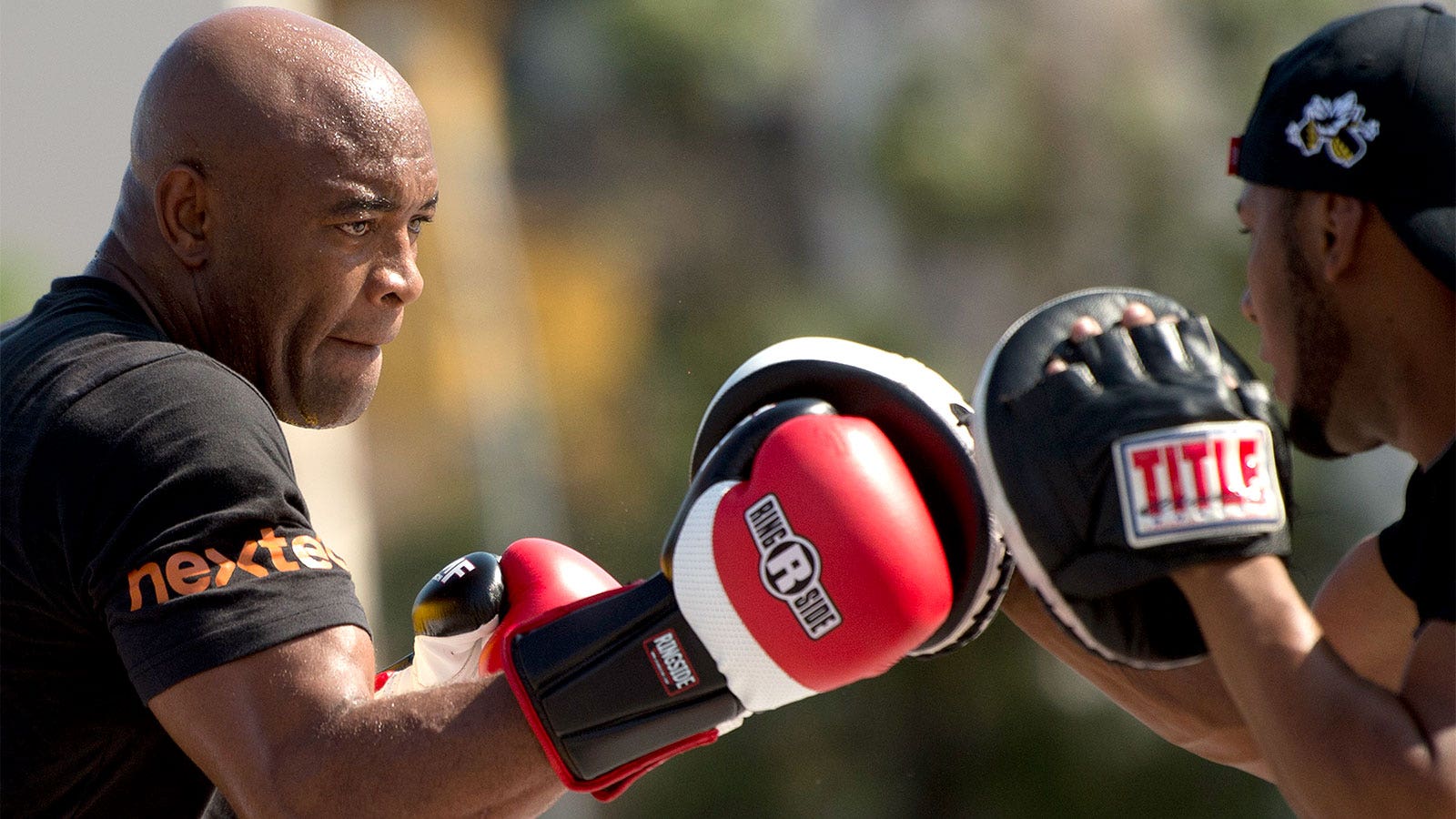 Philippou, who stopped boxing after a disagreement with his now former coach in New York, thinks Silva is smart for wanting a washed-up Jones Jr. Though he isn't sure how interested Silva will be in that matchup since he broke his leg in gruesome fashion last month at UFC 168 against Philippou's former training partner, Chris Weidman. Philippou doesn't think Silva has anything to prove by coming back, whether it be in a boxing ring or in the Octagon.
"He doesn't need it," he said. "As far as money? He doesn't need that. As far as legacy? He doesn't need that."
Philippou, 34, said boxing bored him toward the end and he feels like he's still "a beginner" at MMA despite a solid 12-3 (1 NC) record. He'll meet Luke Rockhold in a middleweight contender fight Wednesday at UFC Fight Night here at Gwinnett Center. Philippou is ranked No. 10 in the division and Rockhold is No. 6.
The Cyprus Slugger knows his stand up is still his strong suit. But he gets annoyed when people try to compare boxing and MMA.
"It's like swimming and running," Philippou said. "People don't get it. Totally different sports and I hate when people compare boxing and any other martial art. It's like apples and oranges. You can't compare."