Ortiz allegedly leaks video of Jameson's bad behavior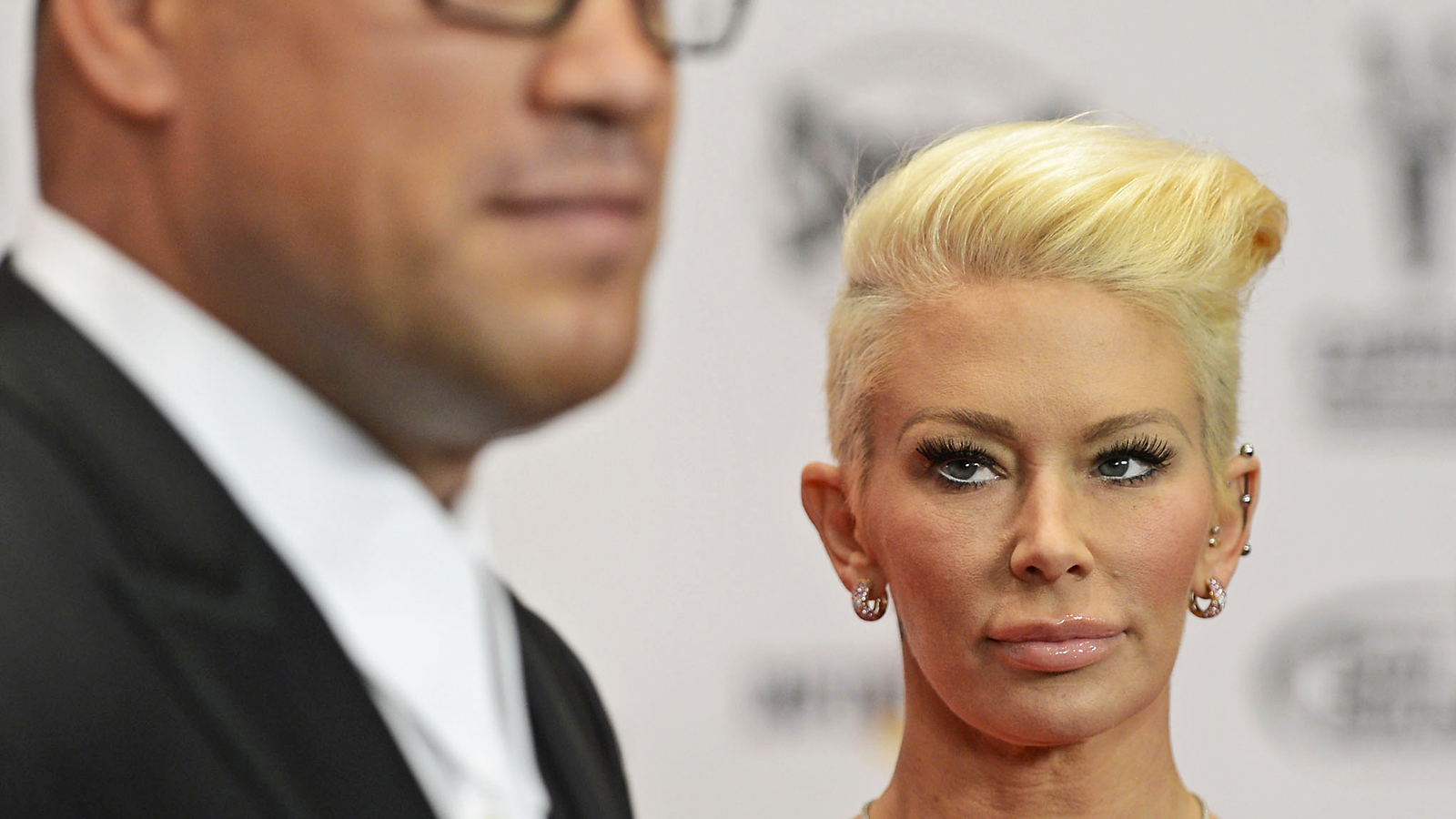 Jenna Jameson, the former porn star and ex of UFC hall-of-famer Tito Ortiz, was caught on leaked surveillance video from her own home, allegedly drinking, taking pills and smashing cameras in front of her kids.
Ortiz called attention to the footage on Friday, retweeting the following post from Las Vegas model Ashlee Davis. Ortiz un-retweeted Davis' post shortly thereafter.
http://t.co/QjIkVT0PfC @titoortiz some truth/proof to all her lies on you! Now people can see why u have full custody! Great parenting…

— Ashlee Davis (@Ashleedavis702) November 15, 2013
The action starts in the video at 3:35 when Jameson pulls a bottle of an unidentified liquid from behind her nightstand.
Jameson told Radar Online that the bottle was Pellegrino sparkling water rather than alcohol or anything else that could be deemed harmful to herself or those around her.
Jameson went on to tell Radar that Ortiz leaked the videos to the public.
At 8:55 of the video, Jameson walks over with a step ladder and begins smashing the surveillance cameras with a hammer. The last one, out on the deck, took her about three minutes until she just gave up and unplugged it.
"The footage that was taken, I have no idea that there were cameras in the house and then I finally found out through my nanny, she told me," Jameson said, according to Radar. "And I was livid. Because it's illegal. You cannot do that. You cannot film someone without them knowing. So I brought a ladder up, and I smashed them."
Most of the footage appears to come from this past March and summer 2012. Jameson and Ortiz, a former UFC light heavyweight champion, split up in May. Ortiz claims he has full custody of their children, but Jameson denies that. Ortiz tweeted last week that she hasn't seen them in five months.
Jameson ripped Ortiz regularly on a recent press tour promoting her new book "€œSugar." Of course, she didn'€™t exactly come off that great, since at least one of those interviews had to be cut short because she was mostly unintelligible.
"€œI'€™m not talking about him," Jameson said to Radar. "I don'€™t care about him. He obviously still cares about me."€
There has to be future reality show in here somewhere. Right?