NSAC commision head: Conor McGregor only fined $75,000, not initial report of $150,000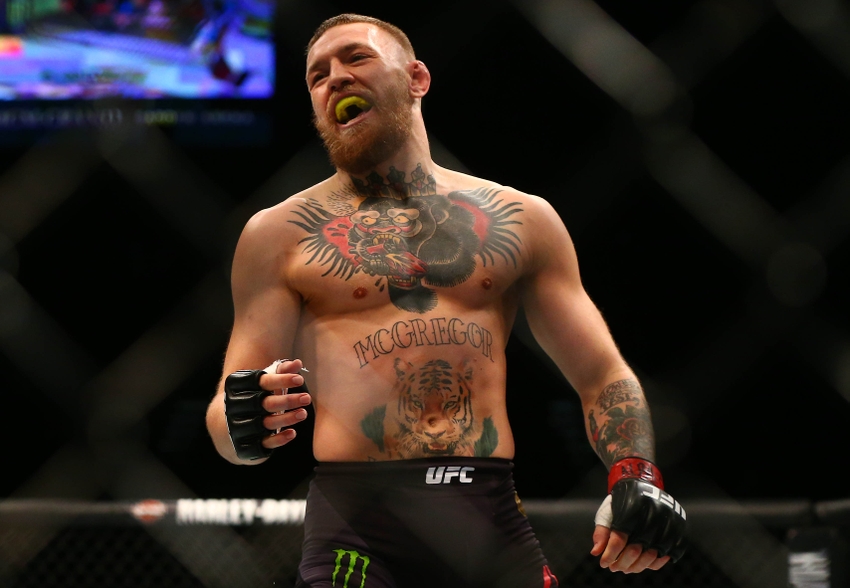 According to Nevada Athletic Commission executive director, the reported $150,000 fine handed down to Conor McGregor has been misinterpreted
It seems that Conor McGregor won't be handing over $150,000 to the Nevada Athletic Commission after all
Initially, the UFC's reigning featherweight was thought to have been fined the enormous sum for his role in the bottle throwing melee at the UFC 202 press conference with Nate Diaz in August.
The incident occurred shortly after Diaz walked out of the press conference after the Irishman showed up 30 minutes late. Tempers began to flare as both men continued their verbal assault on one another before a water bottle was tossed in the direction of McGregor's team.
UFC President Dana White would later reveal an irate McGregor vowed to never to fight in Las Vegas again after hearing about his punishment for the incident.
But now, according to commission Bob Bennet (h/t/ MMAFighting) the reported number $150,000 was misinterpreted by the media. In reality, McGregor will only have to pay $75,000 to the commission since the other $75,000 was determined to be the value of the public service against bullying McGregor agreed to go through with.
Along with the fine, McGregor will also have to complete 50 hours of community service
Bennett also confessed disappointment by McGregor's desire to never fight in Nevada again.
"I understand that he's upset," Bennett told MMAFighting. "I understand that he commands a phenomenal following and paydays and he's a world-renowned champ. I get that he's frustrated. $75,000 is a lot of money. But I think the remark is inappropriate. In fairness to Conor , and I say this with the utmost respect , I just don't think he understands how the system works when he's fined."
In terms of competition, McGregor (20-3) will look to become the first fighter to hold two titles simultaneously in two separate weight classes when he challenges lightweight champ Eddie Alvarez in the main event of UFC 205 in New York City.
This article originally appeared on