Nate Diaz: Conor McGregor's rise has been 'artificial'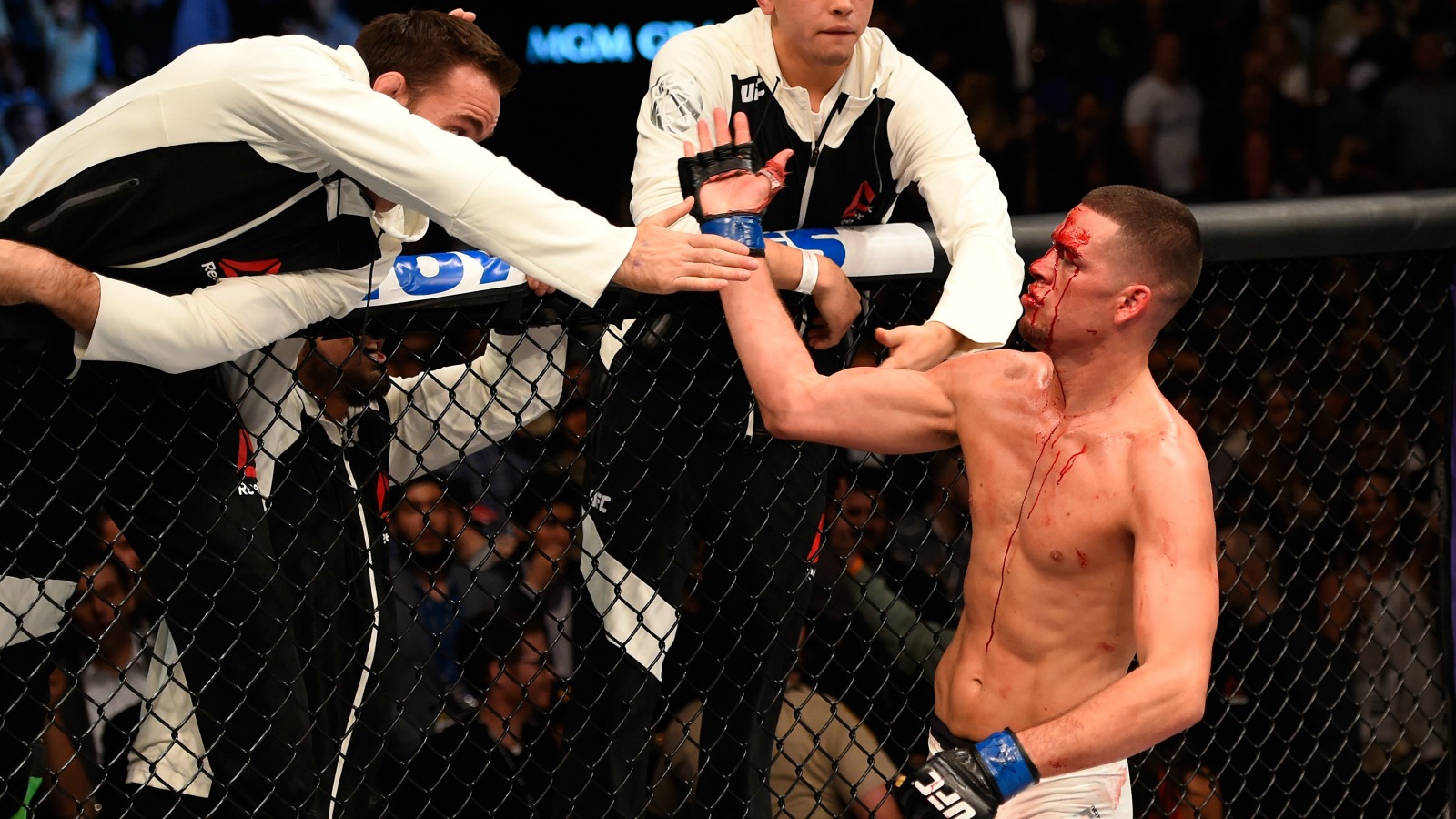 It appears that negotiations for the highly-anticipated rematch between Conor McGregor and Nate Diaz have stalled after an unsuccessful meeting between Diaz and UFC brass last week.
Diaz has flat out said that he wants more money to face McGregor again, after agreeing to fight McGregor at UFC 200, only for the Irishman to no-show the promo tour, forcing the UFC to scrap the fight for the time being.
The UFC and McGregor spent nearly two weeks engaging in a highly publicized spat, and it appears they finally hashed things out over dinner last week. But if you ask Diaz, the UFC has no one but themselves to blame for their disagreement with McGregor after "pushing him" to all-new heights:
Diaz is referring to McGregor's title-shot clinching win over Siver in January 2015. Siver was ranked just outside the featherweight top 10 and was just McGregor's second win over a ranked opponent. The Irishman would, however, go on to starch Chad Mendes for the interim title before unifying the belt in just 13 seconds against Jose Aldo.
But Diaz is adamant McGregor was handpicked and put in prime position to be successful, and when he ended the hype, he wasn't given the same treatment: