Morning Matchmaker: Is Dong Hyun Kim now a contender at welterweight?
The welterweight contender picture is already crowded and another guy just photobombed it.
Dong Hyun Kim beat John Hathaway with a devastating spinning back elbow in the third round at UFC Fight Night Macao. That's four straight wins for the Korean and it might be time once again for a higher level of competition.
Who should he get next? And what's in store for Matt Mitrione, Hatsu Hioki and Vaughan Lee in the future? Keep reading.
DONG HYUN KIM
Wait, who was that guy who fought John Hathaway on Saturday? Something must have been in the water in Macao, because Kim looked nothing like same guy who used to use his grappling to grind out boring decisions. This Kim is explosive with power in his hands and, after winning a fourth straight fight, put the rest of the division on notice.
Who's next: Tarec Saffiedine/Jake Ellenberger winner
There's almost like a glut of good welterweights now and Georges St-Pierre isn't even around. At UFC 171 on March 15, a whole bunch of stuff in the division will get sorted out. But Kim shouldn't face any of those guys. He needs one more win to get a top-five opponent.
Tarec Saffiedine and Jake Ellenberger meet on April 26 at UFC 172. The winner should get Kim, possibly as the main event or co-main event of the next Macao show in August — or the main event of the UFC's first card in South Korea, if that somehow gets done this year. It would especially make sense if it's Saffiedine, because he trains part of the time at Evolve MMA in Singapore.
MATT MITRIONE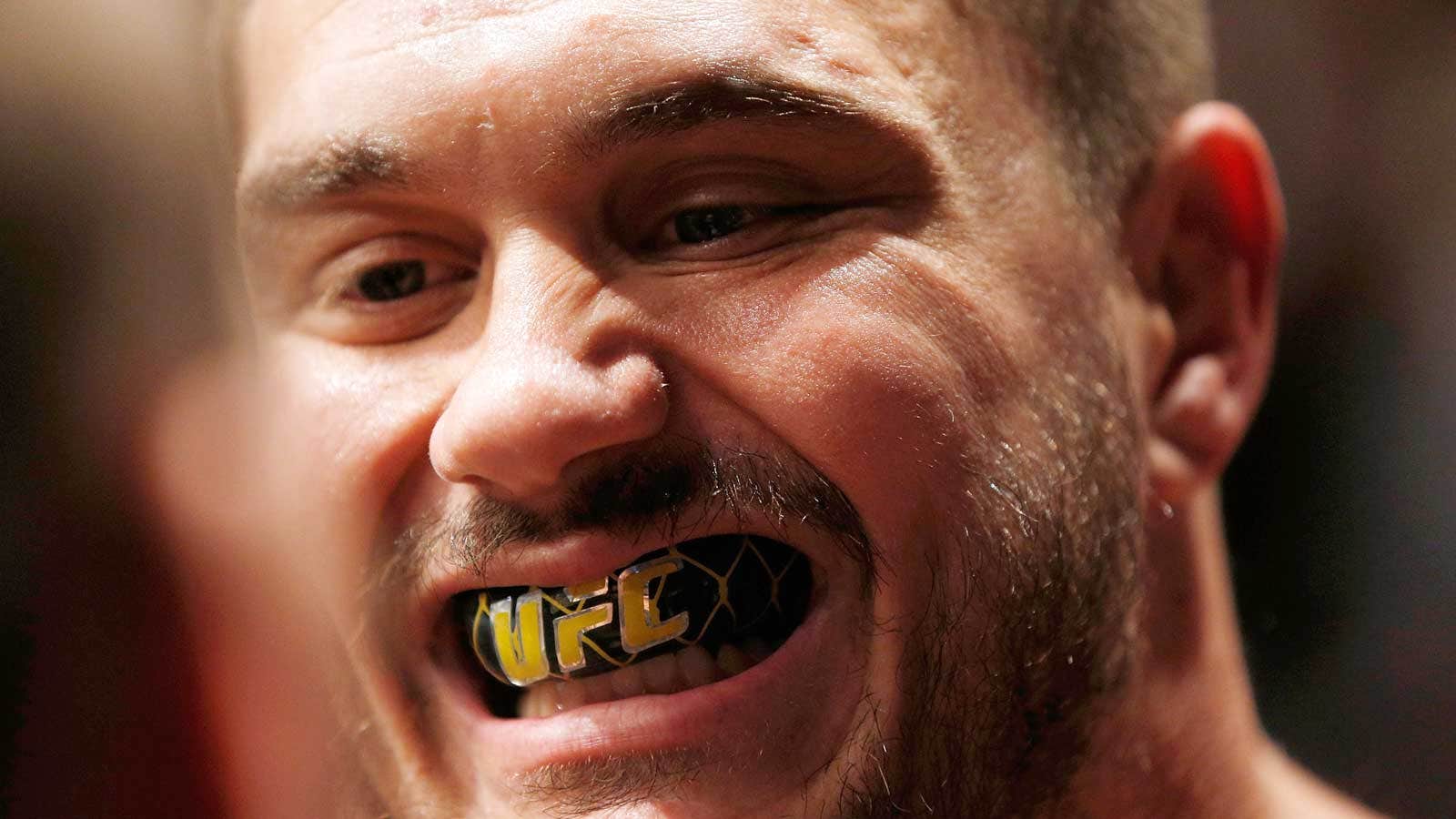 Mitrione's athleticism has always been his greatest strength — the guy played in the NFL for a reason. He used that agility to his advantage against a slower Shawn Jordan and a flurry of punches finished Jordan's night before the bell sounded to end the first round. At 35, this is Mitrione's last chance to make a serious run at heavyweight in the UFC.
Who's next: Ben Rothwell
Mitrione now has a very modest one-fight winning streak. He's not near getting a contender at heavyweight just yet. Maybe if he wins two straight and that's only because the division is thin. Rothwell is coming off his drug suspension in May. A battle between those two massive men would surely produce some fireworks, if not make one of them a legitimate force in the division.
HATSU HIOKI
Hioki came into the UFC with a bunch of hype and proceeded to win his first two fights under the Zuffa banner. Then he dropped three in a row, a skid that was ended Saturday with a decision win over Ivan Menjivar. He has a ways to go before entering the contender picture at featherweight.
Who's next: Max Holloway
It's hard to call Hioki a gatekeeper, but, at age 30, that's probably what he is at this point. The Japanese star can still make a run at 145, of course. But he needs to avoid the kind of things he did in the third round against Menjivar, when he almost got finished standing up. Holloway will be a nice test for him — a young, well-rounded, athletic fighter. If Holloway gets by Hioki, he can be considered a top-15 type of talent. If Hioki wins, he can get a legitimate contender afterward.
VAUGHAN LEE
Outside of Kim, no one impressed at UFC Fight Night Macao more than Lee. The Brit picked apart Nam Phan, looking more confident than he ever has in the Octagon. Could he have put it all together at age 31?
Who's next: Erik Perez
Lee looked amazing against Phan, but he's been inconsistent throughout his career. Perez is an excellent test — an up-and-coming prospect with a versatile skill set. The UFC probably wants him for their Ultimate Fighter Latin America Finale, but that won't be until late in the year. Perez hasn't fought since November, so that would be a pretty long layoff. Perez-Lee could happen over the summer or earlier and Perez would still be ready to fight at the TUF Latin America show.