Miesha Tate thinks Ronda Rousey retires if she loses at UFC 207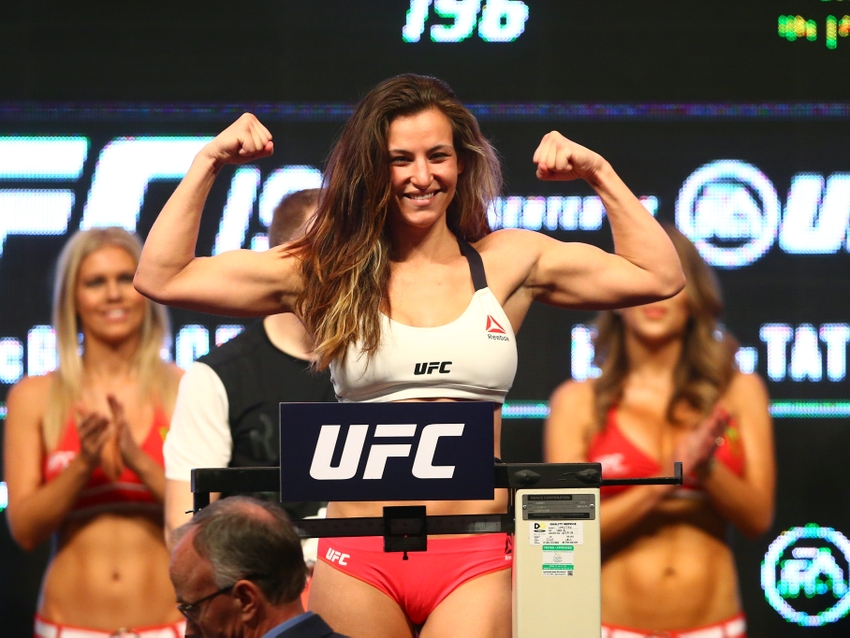 Miesha Tate believes Ronda Rousey will retire if she loses at UFC 207
The long-standing rivalry between Miesha Tate and Ronda Rousey will always be a part of women's bantamweight history, but Tate doesn't take that into account with her latest belief. Tate spoke to TMZ about her rival and former women's bantamweight champion Rousey, Tate saying she believes that if Rousey does not win at UFC 207, she will retire.
Tate said she already knew that Rousey's UFC career could be coming to an end, something Rousey alluded to during her appearance on "The Ellen Show" last week.
"I already knew that. Didn't everyone already know that? I don't know why everyone's so surprised by it honestly," Tate said. "It's kind of like we already knew that before she fought Holly Holm. So it's no surprise to me. I  already kinda knew this would be one of her last ones, if not potentially her last one if she doesn't win it. It could be her last one."
The rivalry between Rousey and Tate goes back to their days in Strikeforce where Rousey defeated Tate by submission to win the women's bantamweight title. The two women later fought for the UFC women's bantamweight title, which Rousey held, at UFC 168 after being coaches on "The Ultimate Fighter Season 18″ and Rousey was victorious yet again.
After Rousey lost the title to Holly Holm at UFC 193, Tate defeated Holm at UFC 196 to gain the title she was unable to earn when Rousey was champion. At UFC 200, Tate lost the belt to Amanda Nunes who will now defend the title against Rousey at UFC 207.
With a trilogy fight in mind, Tate went on to tell TMZ that she hopes she can get one more fight with Rousey before time runs out.
"I really would like another crack at her but I don't want a half-hearted version of Ronda anyway so I hope she comes back strong and I hope it's not too much of a race against the clock. I definitely would like to face her in the future."
The rivalry between these two former women's bantamweight champions is not going away any time soon, and Miesha Tate is hoping that Ronda Rousey doesn't go away any time soon, because she'd like one more fight before she goes.
Tate will fight Raquel Pennington at UFC 205 in Madison Square Garden on November 19.
This article originally appeared on