Miesha Tate says Amanda Nunes doesn't have what it takes to be champion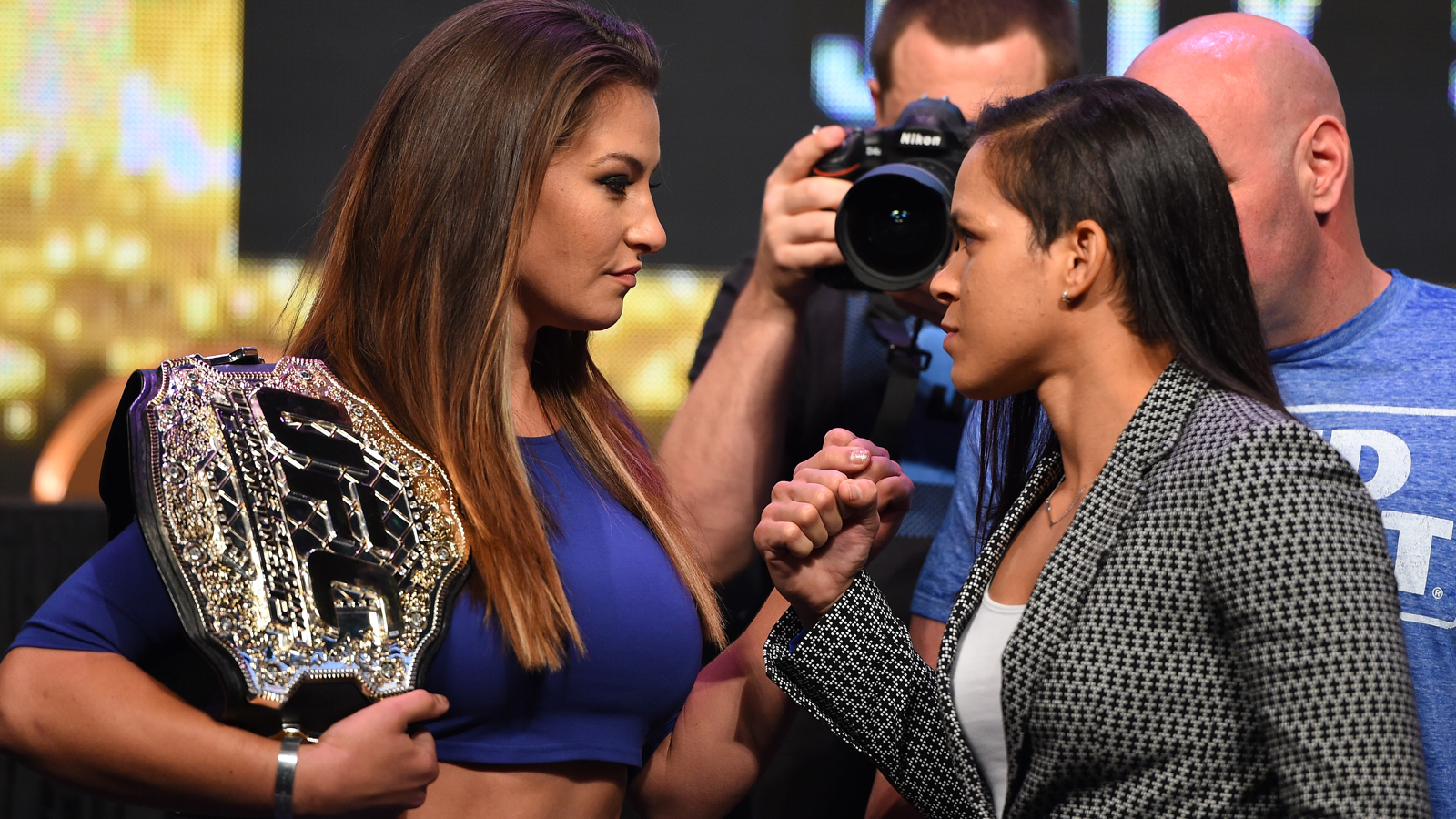 Miesha Tate has wanted to be a UFC champion ever since the first day she signed with the promotion. And now that she has the belt, it's going to take a lot to pry the title from her hands.
Tate has enjoyed her life as the champion since beating Holly Holm to win the belt back in March. She's traveled around the world and back again with a big smile across her face and the gold belt attached to her shoulder.
She's met celebrities and been featured on numerous talk shows and interviews. Tate has even received offers for acting roles and appearances at award shows and other big events.
All the perks of being champion are nice, but Tate has never lost sight of what gained her fame in the first place — going inside the cage and beating the best bantamweight women in the world. And that's what she intends to do again on July 9.
"Everything that I have gotten has come through fighting," Tate told FOX Sports. "From how I make a living to modeling, acting, FOX, whatever you want to name, I've gotten that through fighting for it. Literally."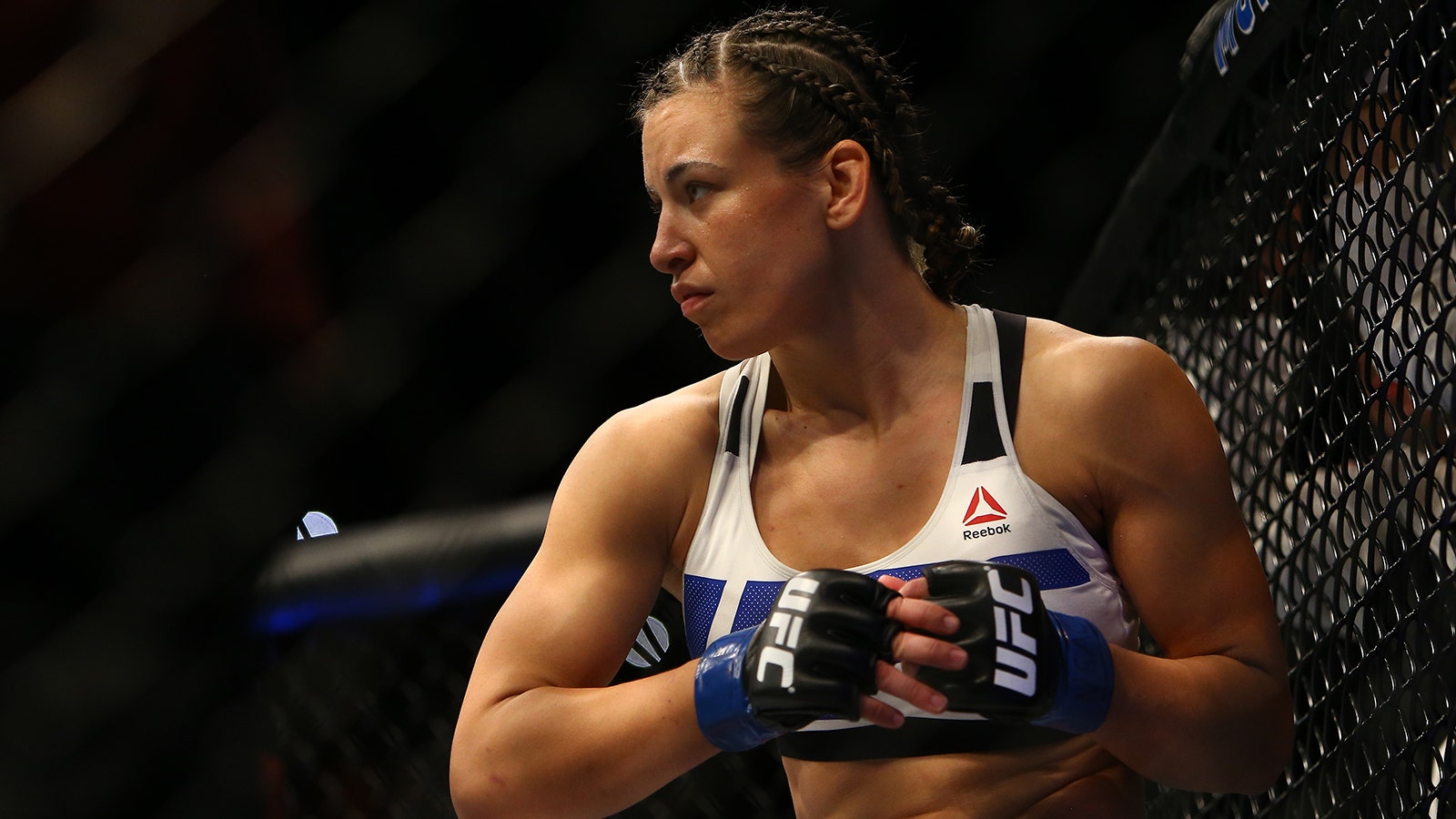 Over the last few weeks as promotion for UFC 200 has kicked up, Tate has made certain that she's never missing any training sessions and that her sole purpose is beating Nunes above anything else happening in her life.
Tate has known since the day she signed the contract that Nunes was going to be a tough opponent to tackle because the Brazilian fighter is well known for blistering starts and devastating finishes.
Nunes has mauled fighters like Sara McMann in the past, but if there's one hindrance that's continued to haunt her over the years it's a question of conditioning. For instance, Nunes was battering former title contender Cat Zingano when they met in 2014, but she ended up losing the fight after she couldn't finish in the first round because her gas tank was utterly depleted.
Tate is well aware of Nunes' conditioning problems, but she believes it all comes down to mental toughness. And that's where her upcoming opponent at UFC 200 bends and breaks when the going gets tough.
"I think it might not even be a question of cardio because I'm sure she trains really, really hard. I think she breaks mentally in fights," Tate said. "I think it affects her will to push her body to the limit and I know that's not a problem I have. I know that when push comes to shove, at any point in that fight, I'm going to be pushing that pace, I'm going to be going forward and I'm going to put it on her and I think that she's going to break mentally.
She knows she breaks mentally. She knows she gets tired and I know that. And that's a huge thing in this sport. They say the mental aspect is 90 percent of it. Well, I think that's her biggest weakness.
— Miesha Tate
Tate has faced some defeats during her career and while her opponents may have physically beaten her on that night, she's never been broken mentally and doesn't expect that to change against someone like Nunes.
A lot of attributes highlight Tate's skill set, but nothing trumps her ability to get hit and return fire. To get knocked down and get back up. To never give up. And those are characteristics Tate doesn't believe she shares with Nunes.
"I don't think she has what it takes to be a champion and still be willing to dig deep in those championship rounds. I do and that's really what separates us is the mental toughness," Tate said.
"It's the fight-or-flight instinct they talk about. I definitely have the fight instinct. When I get hurt, I go harder. I don't shy away from adversity. I feel like I thrive in it. The fact that I was able to come back stronger from those devastating losses I've experienced in my career, is just a testament why I'm standing stronger than ever now. Why I'm the champion now. Going through those learning experiences brought me here now. It's like when you break a bone and they say it comes back stronger. It's that thought, that's how I feel. I really believe if it wasn't for those losses, I wouldn't be where I'm at today."
If there were no questions about mental acuity heading into the fight, Tate still doesn't see a way Nunes bests her when it comes down to a pure skills competition.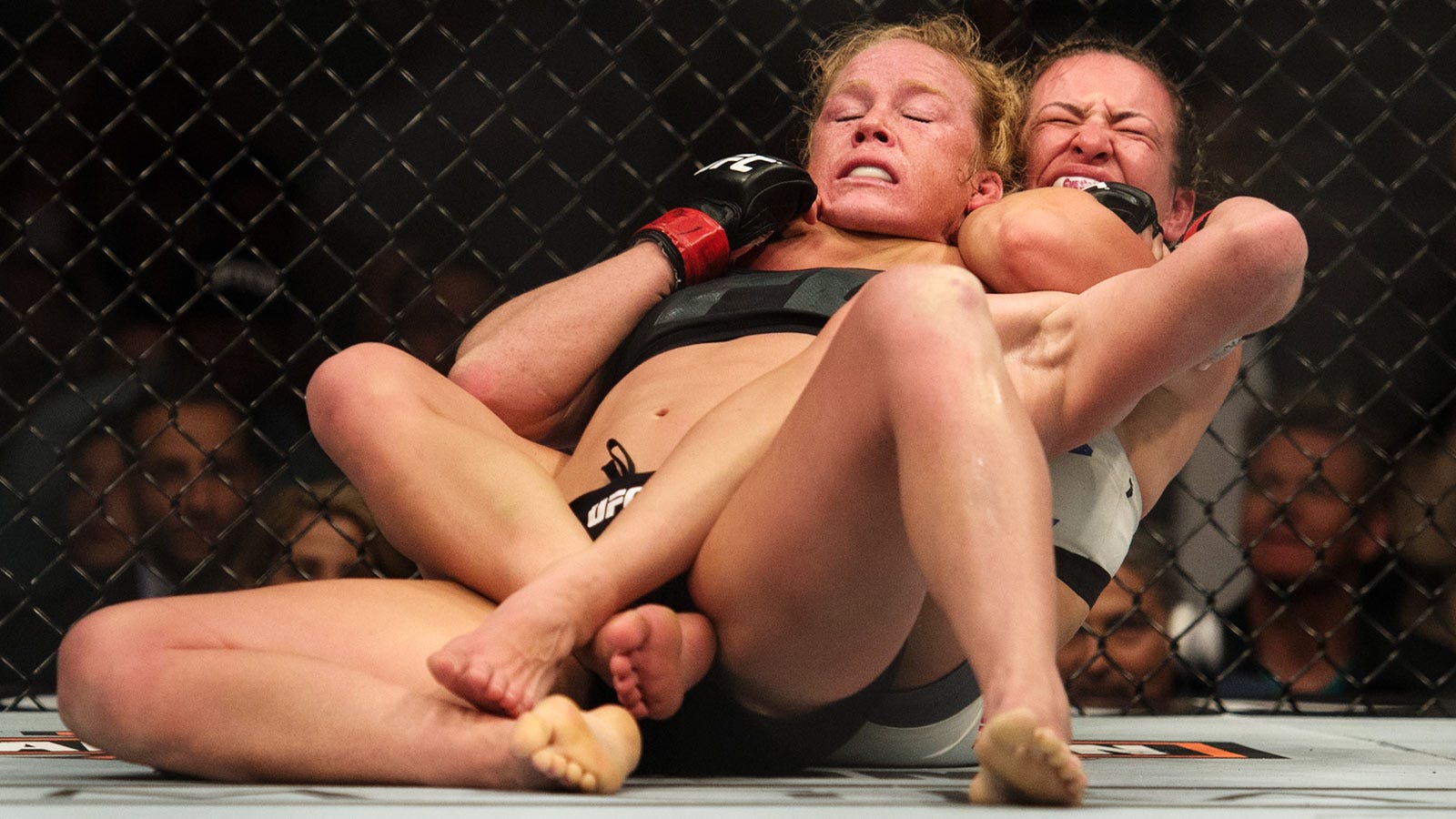 Tate won't deny that Nunes is a dangerous fighter with knockout power in her hands and a slick Brazilian jiu-jitsu game on the ground, but there's nowhere the reigning bantamweight champion feels she's at a disadvantage in this fight.
"I know she has the things that she's really good at, but I don't think it's anything I haven't seen before. I've fought all the best fighters in the world and I've been very successful for the most part and I don't think Amanda brings anything to the table I haven't seen before," Tate said.
"As long as I don't make a mistake and let my guard down, I don't know where Amanda can beat me. As long as I don't get over zealous or make a mistake to just leave something out there, I think I beat her in every area."