Miesha Tate on Ronda Rousey: I just want to fight her one more time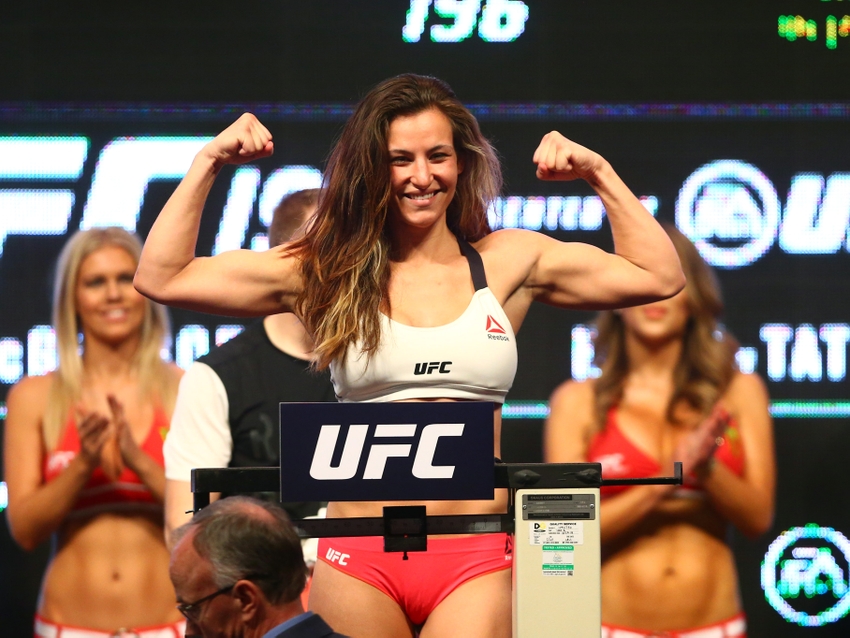 Miesha Tate wants to complete the trilogy between her and Ronda Rousey.
Ronda Rousey returns to the Octagon at UFC 207 to contend for the bantamweight title against Amanda Nunes. Although the Olympian has suggested retirement sooner rather than later, long-time rival Miesha Tate hopes that she is awarded one more opportunity to face off against "the Rowdy One."
Recently, in an interview with MMA Fighting, Tate discussed her thoughts on climbing into the Octagon again with Rousey.
"For me, I just want to fight her one more time, and granted that she gets the job done, and wants to continue fighting. I would love to go one more time, so hopefully it's not too much of a race against the clock…"
Tate and Rousey have established a rivalry that stems all the way back to their first fight in Strikeforce. During that time, Rousey was relatively unknown, even though she was already an Olympic medalist. Leading up to their match-up at Strikeforce: Tate vs. Rousey, the then-bantamweight champion from Washington admitted that she underestimated Rousey's skills.
This led to her demise, as Rousey wrested away Tate's belt at four minutes and 27 seconds in round one via armbar submission. The two fought a second time, almost two years later at UFC 168, with Rousey winning in the third round via armbar submission once again.
When Tate acquired the UFC bantamweight title from Holly Holm at UFC 196, her win sparked a renewed interest in a third match-up between her and Rousey. However, in her first title defense at UFC 200, Tate was overwhelmed by Nunes and lost by rear-naked choke in the very first round.
At this point, as Tate is no longer champion and has already dropped two bouts to Rousey. Accompanied by talk of the latter's soon-to-come retirement, a third match-up between the two bitter rivals does not seem likely.
More from FanSided
This article originally appeared on