Michael Bisping thought Channing Tatum committed career suicide starring in Cung Le movie
When Michael Bisping isn't knocking heads inside the Octagon, he's a devoted husband and father first and foremost, but he also likes to dabble as an occasional DJ and has even starred in a few films in his spare time.
While he's probably not going to be Jason Statham any time soon, Bisping is definitely a connoisseur of good films and maybe in another life he'd actually be a film critic because he's got more than a few opinions on what makes a great movie.
For his upcoming fight this weekend in Macau, China, Bisping is facing another action star hopeful in former Strikeforce middleweight champion Cung Le. The Viatnamese born actor/fighter has starred in several high profile projects including 'The Man with the Iron Fists' and 'The Grandmaster'. He's also been in films with action icon Jean Claude Van Damme as well as the 2009 film titled 'Fighting' where he starred alongside his good friend and Hollywood A-lister Channing Tatum
As a matter of fact for all of Le's film work, this is the one movie Bisping watched before his face off with the former Strikeforce champion this weekend. Needless to say, Bisping isn't ready to hand out any Oscars based on his performance.
"I did see a bit of one — I saw one a while ago called 'Fighting' with Channing Tatum and I've got to say I never made it all the way through. It's surprising Channing Tatum went off and had the career he had after that movie because that looked like career suicide to me," Bisping told FOX Sports. "I haven't seen any of the Cung Le movies, but I have seen the Cung Le Q&A that he did in San Jose and I've got to say that was pretty hard to watch. That was pretty cringe worthy. Listen, stick to kicking, sticking to kicking eggs and setting Guinness World Records because entertaining a crowd certainly isn't your thing."
I saw one a while ago called 'Fighting' with Channing Tatum and I've got to say I never made it all the way through. It's surprising Channing Tatum went off and had the career he had after that movie because that looked like career suicide to me
— Michael Bisping on Cung Le's acting
So if acting and public speaking aren't in Le's best interests, what about fighting? While he just past his 42nd birthday, Le has still been a serious force in MMA since he transitioned to the sport from San Shou in 2006. Le has only lost twice in his career and his last two fights in the UFC have been some of his most impressive work to date.
He picked up a unanimous decision over Patrick Cote in July 2012 before moving on to knockout former UFC middleweight champion Rich Franklin later that same year. As impressive as those wins are on paper, Bisping isn't sure that he wouldn't have done the same thing or worse to both fighters.
Bisping makes it clear to say that he's not trying to start a trash talking war with Cote or Franklin, nor is he attempting to bash them for the sake of hyping up his own fight. He's just assessing what they brought into the fight against Le and how he would match up against each of them in the same scenario.
"Patrick Cote, that would be one way traffic, I'd destroy the guy. Rich Franklin, I've always been a big admirer of his for a long time, he was a great champion for the organization, but Rich Franklin's best days are way behind him," Bisping said. "Anderson Silva kind of took the best part of Rich Franklin out of his soul and he was never the same again. I'm a fan of Rich Franklin, but maybe it's a good thing he's not fighting anymore."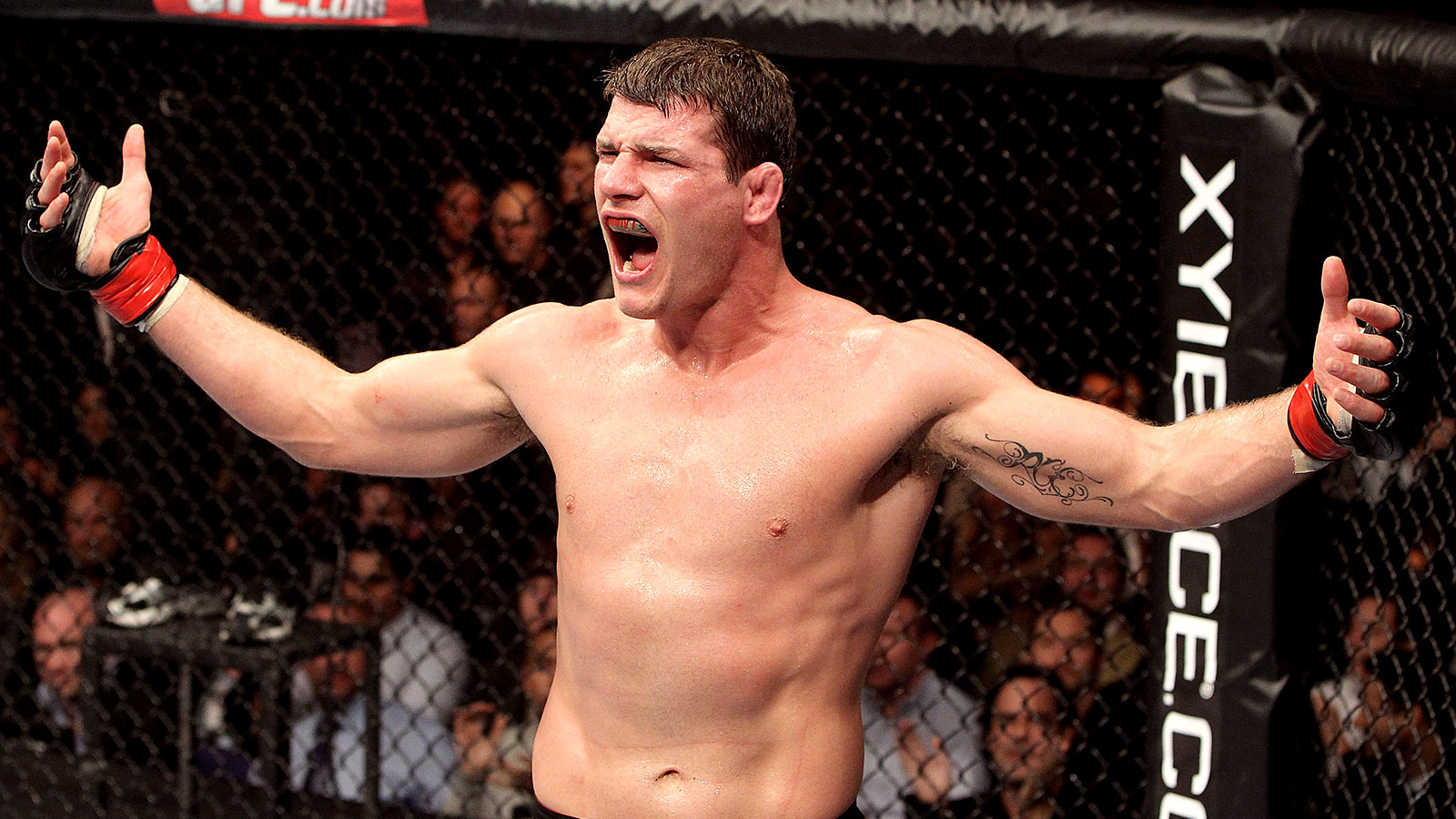 Now the quick reaction to Bisping's statements about Le's recent performances would be to ask how he would assess his own fight against Tim Kennedy that precipitated his matchup in China this weekend. Bisping will be the first to say it was an abysmal fight, and that's a big part of the reason why he wanted to face someone like Le as soon as possible to get the bad taste of that loss out of his mouth.
He intends to do much better this time around.
"I went out there and I didn't have a good performance. Tim Kennedy had a game plan and it was just a s–tty fight. It was a s–tty fight for me, it was a s–tty fight for the fans, and that was that," Bisping said.
"This is a fight that will bring out the best in me. It's the perfect fight after a long layoff and then a disappointing return, it's a perfect fight for me to go out there and show the world what I'm capable of. I've had the best training camp, obviously everyone says that, but it's really true. Just yesterday I knocked somebody out cold in sparring with a head kick. I'm really performing well."
Following this matchup with Le, it's hard to imagine that Bisping will have to sit around very long to get his next fight. He's often the most called out fighter on the UFC roster, but Bisping is sure that there's only one name that will be attached to a bout agreement after he's done in China.
"It's no secret what my next fight is. I'm going to beat Cung Le, believe you me, I'm going to beat Cung Le. He thinks he's going to win this fight, but it's going to be a bad night for Cung Le. After that, there's some f–king lanky streak of paste that's sitting on his vagina and his name is Luke Rockhold, he's been talking trash, and yes I said a comment years ago that I was the unofficial Strikeforce champion after we did some sparring. I was only joking, I had a laugh and I even apologized at the time, and he didn't find it funny and he hasn't stopped b–ching about it ever since," Bisping said.
"I'm going to beat Cung Le and if he's got a set of balls, step into the Octagon, let's make it official and let's fight real soon. Everyone seems to think he's hot s–t right now, so I'll beat Cung Le, I'll beat Luke Rockhold and then I'll fight for the title after (Chris) Weidman makes short work of the new, skinny, weasel looking Vitor Belfort."