Michael Bisping gives prediction for Eddie Alvarez vs. Conor McGregor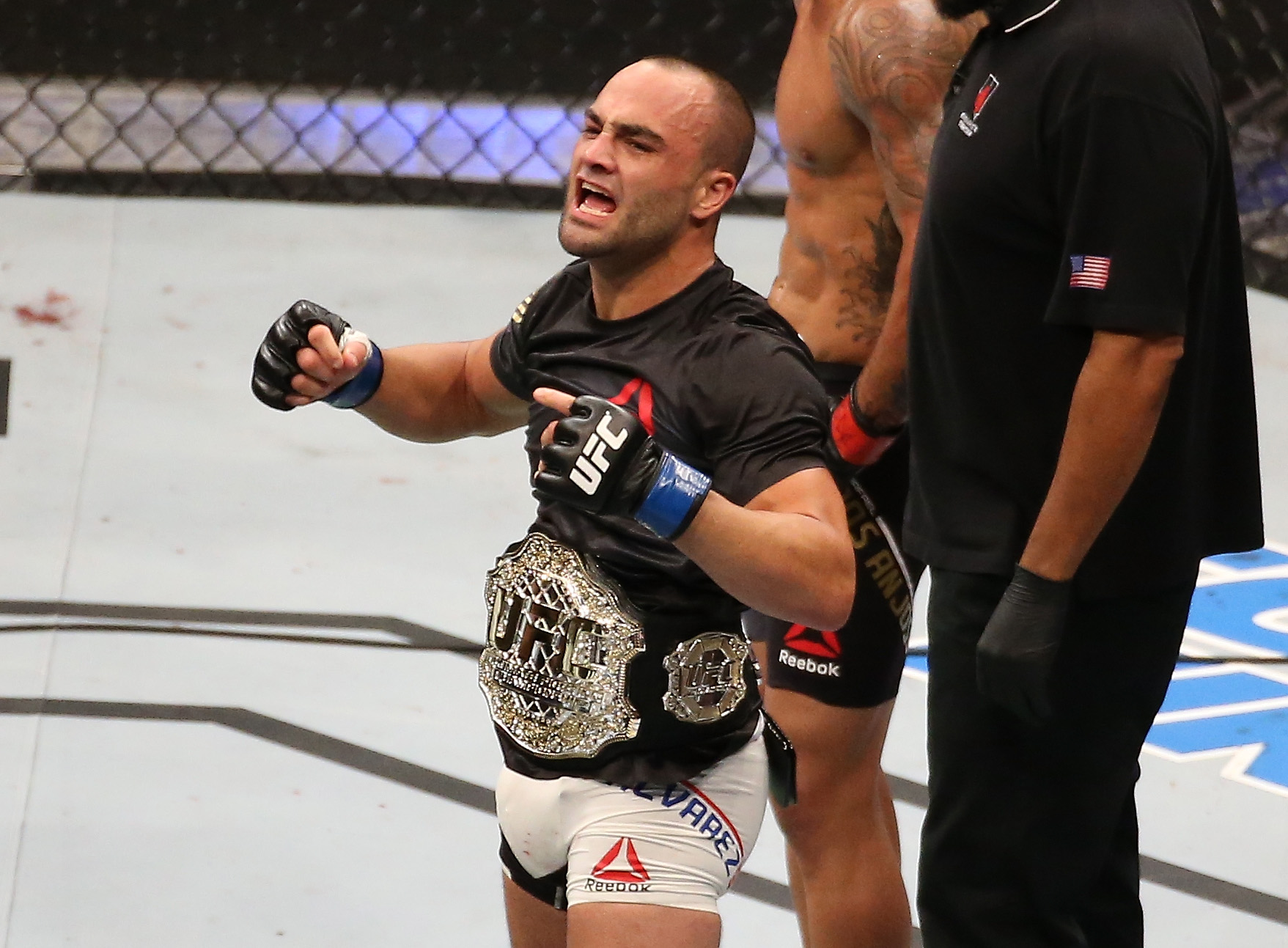 UFC middleweight champion Michael Bisping isn't giving Conor McGregor much of a chance against lightweight champion Eddie Alvarez
Reigning UFC lightweight champion Eddie Alvarez has not hidden the fact he is seeking a high-profile bout against fellow champion Conor McGregor.
Alvarez, who earned his title after finishing then-champion Rafael dos Anjos with strikes in the first round at UFC Fight Night 90 in July,
McGregor was last seen avenging his previous loss to welterweight rival Nate Diaz at UFC 202 last month. The man known as 'Notorious' was previously scheduled to challenge Dos Anjos for his belt in March before a broken foot forced the Brazilian to pull out of the title fight.
Now with his business taken care of for the time being, McGregor's head coach, John Kavanagh is hoping his fighter drops back down to lightweight and challenge Alvarez for the lightweight belt
However, McGregor didn't seem too impressed with the going after the 155-pound title now that Alvarez is the champion.
"Right now there's a new champion and he's a bum as well," said McGregor after defeating Diaz. "He's a novice. He's a novice on his feet, swinging shots, overhands. He just is a wrestler with an overhand as well. They're novices where I come from and that's the truth of it, so we'll see about him. We'll see."
But according to fellow champion Michael Bisping, even if the UFC makes the superfight between champions, he's not McGregor much a chance.
"I think looking at that last fight [against Dos Anjos], he does not want to fight Eddie Alvarez at 155," Bisping told Daiy Star Sport. "I think Alvarez kills him man. He'll just take him down and destroy him. I'm not saying that to be mean, I just think stylistically.
"I like Conor. Conor is incredible, he's done amazing things for this sport. He's brought so many eyes on to it, he's making so much money and he's exciting as hell. He brings excitement."
This article originally appeared on