Max Holloway chokes out Andre Fili in battle of featherweight prospects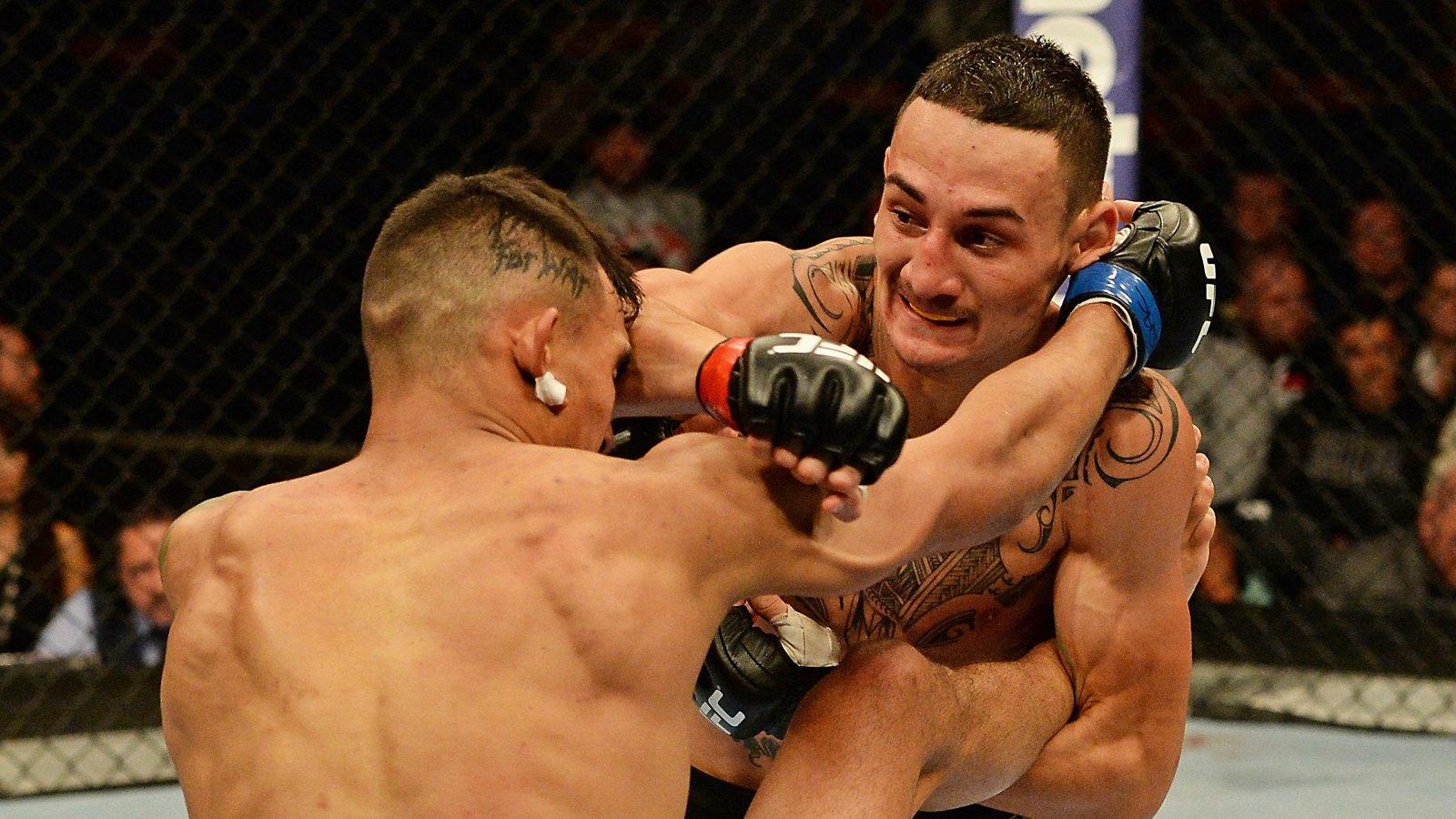 Max Holloway gets to keep his distinction as a top prospect.
In a battle of rising stars, Holloway submitted Andre Fili with a mounted guillotine choke at 3:39 of the third round at UFC 172 on Saturday night at Baltimore Arena. Holloway, still only 22 years old, lost two in a row in 2013 to Dennis Bermudez and Conor McGregor, but has come back with two straight victories in the featherweight division.
Holloway said he had been working on that guillotine since before the fight against Bermudez last May.
"I couldn't use it against Bermudez, so I had to get it against someone," Holloway told Joe Rogan afterward. "Fortunately, it was Fili."
Holloway (9-3) alluded to being sick this week when speaking with Rogan.
"I am satisfied," Holloway said. "Nobody knows what happened this week."
Holloway clearly lost the first round. Fili, 23, hit him with a hard left early and used wrestling to stymie Holloway's attack. But perfectly a placed spinning back kick to the gut and a hard right cross got Holloway back into the fight in the second. He was winning the third when, on the ground, he landed a big elbow and took Fili's neck in impressive fashion.
Fili (13-2) was coming off a knockout win in his UFC debut against Jeremy Larsen in October. The Team Alpha Male fighter's striking looked crisp in the first round and his wrestling was solid throughout. He remains someone to keep an eye on in the 145-pound division.
Holloway will now likely get a step up in competition after a Knockout of the Night performance against Will Chope in January and now this victory over Fili. Obviously, he's nowhere near his prime and has an extremely bright future.