Massive 'dog Cummins wants to bet on himself, doesn'€™t have money to do it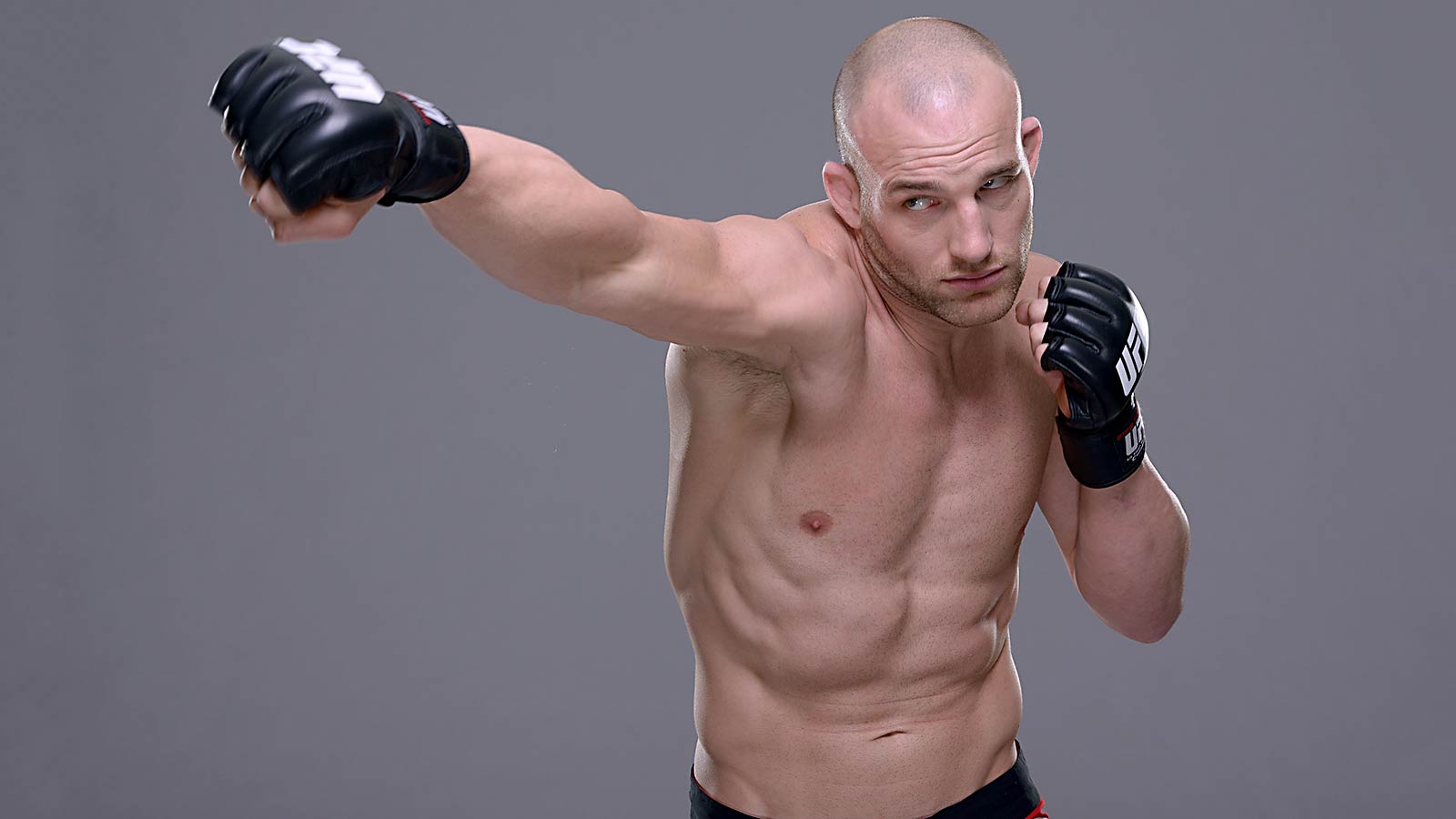 LAS VEGAS — Within a week, the MMA world learned the story of Patrick Cummins, a former training partner of Daniel Cormier'€™s who used the vast power of social media to campaign his way into a fight with the world-ranked opponent. They also learned of the coffee shop job which he lost in the course of accepting a Dana White phone call on company time. If you can look past that whole two-time former All-American wrestler thing, he is in many ways an ultimate underdog story, a down-on-his-luck, should-be-contender who gets an unexpected chance.
And when we say down on his luck, we mean it. During media interviews, Cummins was asked about the huge odds stacked against him. He opened at +575, and incredibly, he'€™s been bet up to around +800.
In other words, no one is taking a long shot on the long shot. Not even himself. But in his case, he has a valid reason. Given the opportunity to pocket some extra cash as an underdog, FOX Sports asked Cummins if he planned to visit the Mandalay Bay sports book in hopes of multiplying his winnings.
"I would love to. I just don'€™t have any money," he said with a laugh. "I'€™m an underdog kind of guy. That'€™s my background. I come into everything as the underdog, and I'€™m always surprising people, so I'€™m looking forward to it. I feel comfortable there."
Things have been apparently extremely rough financially for Cummins, who said he had to sell his car recently to make ends meet. And despite his employer firing him, he said he held no ill will for them and recently heard from them regarding all the attention surrounding his tale.
I'€™m an underdog kind of guy. That'€™s my background. I come into everything as the underdog, and I'€™m always surprising people, so I'€™m looking forward to it.
- Patrick Cummins
"They'€™ve been great," he said. "I told them there'€™s no hard feelings. That'€™s kind of the way it goes. And I also thanked them for the opportunity to work for them. Because without them, who knows what I'€™d be doing right now. I was about as broke as you could get. So, no hard feelings."
The UFC generally doesn'€™t guarantee any fights on a contract, but in cases where newcomers step up to compete on short notice, a loss in their first fight is usually not counted against them. Cummins, who signed a multi-fight deal, insists that he'€™s "here to stay."
The former Penn State wrestler only picked up MMA about four years ago, though he'€™d tinkered around with various elements of the sport after training with old wrestling buddies who'€™d already transitioned into fighting. The whole thing came rather easily to him, he said, until finally he reached a point where he realized he needed to chase it.
The media part has seemed to come pretty easy to him, too. Cummins showed no traces of nervousness or unease, and seemed to enjoy the limelight and the attention paid to him by both media and fans. He stopped to sign autographs and take photos both before and after his interview, and during an open workout, playfully asked the fans what he should be doing.
Part of his ease in the moment is because he says the environment does not seem so foreign to him, having competed at high levels and in front of major crowds. Part of it is because he has always seen this day coming, even if he could barely afford to make it here.