Marc Gasol does the Conor McGregor strut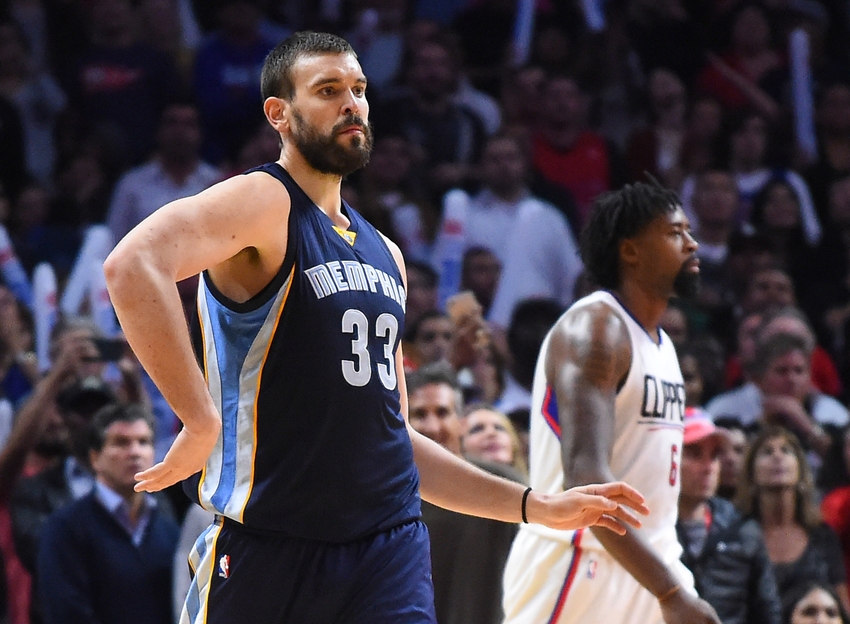 Sometimes NBA players do such wild and crazy things that I get so excited that I don't know what to do with my hands. Apparently this isn't a problem for Marc Gasol, because after hitting a 3-pointer that iced a win for the Memphis Grizzlies over the Los Angeles Clippers Wednesday night, Gasol broke out the Connor McGregor strut.
A lot of history was packed into that victory strut.
You may be asking "why?" but what you should be asking is "how?".
How did we end up in a world where Gasol did this?  A world where he — MARC GASOL — hit a 3-POINTER to ice the game and then McGREGOR'D.
I gotchu.
First, I have to take you back to this:
What does this has to do with Mic Gregsol's 3-pointer, you ask? Allow me to answer your question with a question. It's a two-parter.
Who was the Miami Heat's assistant coach when Chris Bosh hit that 3-pointer, and who is the current head coach of the Grizzlies?
Answer: David Fizdale and David Fizdale.
Fizdale has said he wants to play like the Big Three era Heat, making Chandler Parsons into their version of LeBron James. He hasn't quite succeeded in that, but he has apparently turned Gasol into Bosh 2.0. Bosh learned to shoot 3s as part of transitioning into a small-ball center, and Gasol is doing the same. He's already made more 3s this season as he's made in his first eight years.
You know what? That doesn't even do it justice. Here are a few players that Gasol has made as many or more 3s than this season.
LeBron James
Joe Johnson
Draymond Green
Manu Ginobili
Bradley Beal
Paul Millsap
Harrison Barnes
So now Gasol has experience hitting 3s late in games. Earlier this season, he forced overtime against the Washington Wizards with a game-tying 3-pointer.
Yes — don't freak out — I'm telling you that Gasol has become a clutch 3-point shooter.
So he's got confidence after this fourth game of the season. Then he's probably watching UFC 205 a few days ago and sees McGregor pull the strut.
And then three days ago we saw other athletes doing it! Here's Manchester United's Paul Pagba.
Guys, it's going viral! Gasol sees that and decides, "hey, I'm gonna do that when I hit a dagger 3-pointer against the Clippers tomorrow!"
And so that's how we got here. To this. To this right here.
And so now you know how it happened. How we got Mic Gregsol'd. I suspect this won't be the last time we see the McGregor Strut outside of the Octagon.
More from FanSided
This article originally appeared on