Lyoto Machida receives 18-month USADA suspension following violation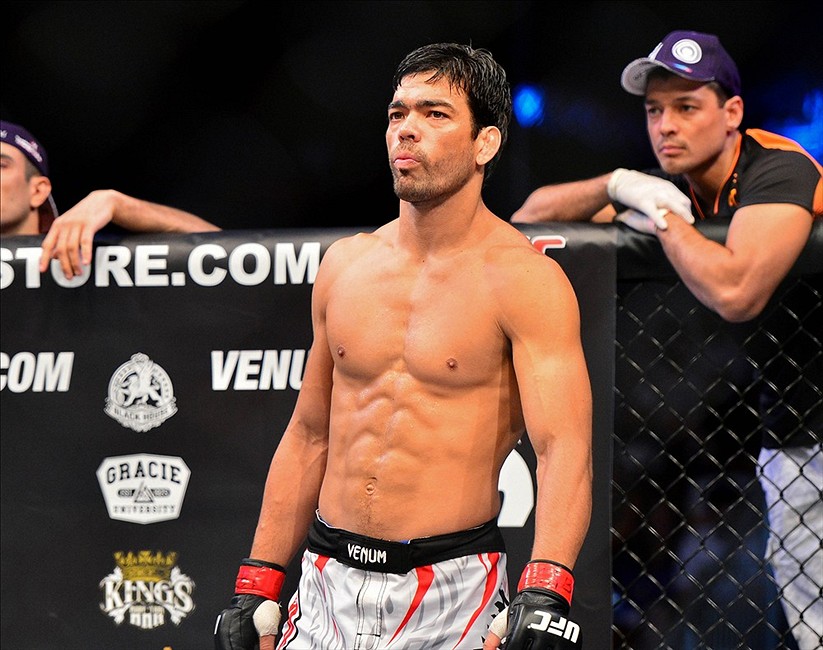 Former UFC light heavyweight champion Lyoto Machida has received an 18-month suspension from the USADA, following a positive violation admission back in April of this year.
Lyoto Machida has received a suspension from the U.S. Anti-Doping Agency (USADA) today.  Machida, the former light heavyweight champion, admitted using a prohibited substance back in April of this year.  This admission came prior to the scheduled bout with Dan Henderson that was to take place at UFC on Fox 19.  Machida declared that he had taken this substance and that it would show up in an out-of-competition sample that was collected on April 18, 2016.
The substance that Machida tested positive for was a product that contained 7-keto-DHEA per the USADA press release. The 18-month suspension will be backdated to the day of the positive test, which was April 18.
Machida, 38, last fought in the UFC back on June 27, 2015.  He lost that fight to Yoel Romero, who could be the next challenger for the champion Michael Bisping.  Machida was on a two-fight losing streak, and now with the extended amount of time that he must be away from competition, his return could be in jeopardy.
The UFC has not yet released a statement about this suspension, but they did address this topic in April right after it happened.  This is what they said:
"The UFC organization was made aware today by the U.S. Anti-Doping Agency (USADA), the independent administrator of the UFC Anti-Doping Policy, that Lyoto Machida declared the usage of a banned substance during an out-of-competition sample collection last week, Machida stated that he was unaware that the substance was prohibited both in and out of competition and, in accordance with the UFC Anti-Doping Policy, his disclosure of usage will be taken into consideration by USADA during any potential results management and adjudication process."
Machida will not be allowed back in the UFC octagon until October of 2017, when he will be 39 years old.
This article originally appeared on