Luke Rockhold vs. Jacare Souza rematch is cancelled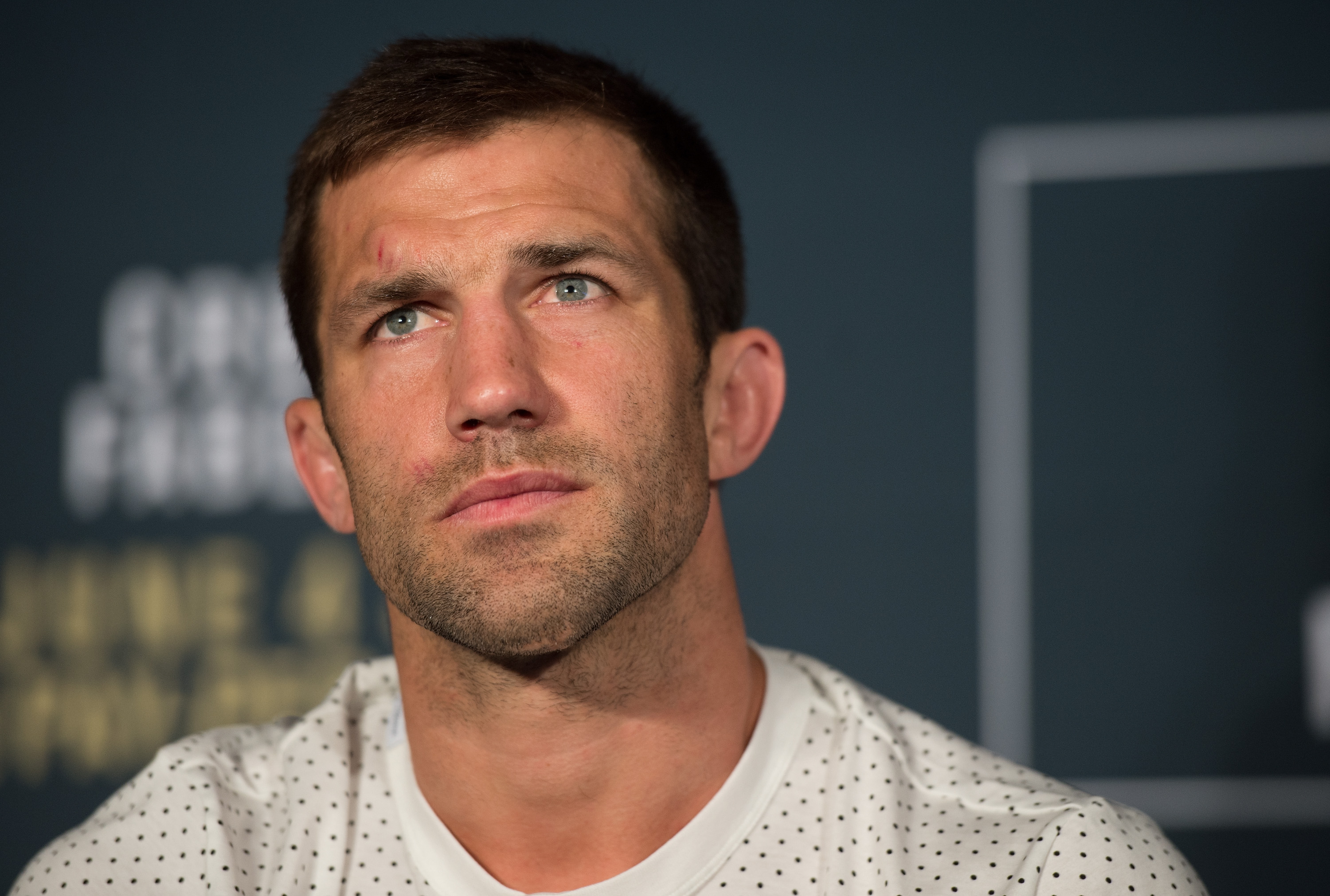 Luke Rockhold was set to square off against Jacare Souza for a second time, but the fight has been cancelled due to a Rockhold injury.
Luke Rockhold faced off against Jacare Souza back in 2011 at Strikeforce: Barnett vs. Kharitonov. Rockhold came out on top after a back and forth five-round war.
Both fighters are now in the UFC and are top contenders in the middleweight division. At UFC Fight Night 101, they were set to square off once again. Except now the fight isn't happening.
According to MMA Fighting, the Rockhold and Souza rematch has been cancelled. Rockhold was injured and was forced to withdraw from the upcoming match-up. This is definitely a blow to the middleweight division.
Rockhold is the former UFC middleweight champion. At UFC 199, Michael Bisping stepped in on short notice and knocked him out in the first round. Rockhold was looking to get back into title contention, and a win over Jacare would do just that.
It's also a tough situation for Jacare. A title shot for Jacare has been long overdue. It would be hard to deny him that with a win over Rockhold.
Fortunately for him, he still may be next in line. Souza's manager, Gilbert Faria, told MMA Fighting that Jacare only wants a fight with Bisping next. "Michael Bisping is running from Jacare," said Faria.
It seems like there are no plans to find a replacement for Rockhold right now. So far, UFC Fight Night 101 stands with no main event in place, but there are still some solid fights to look forward to.
To name just a couple, Robert Whitaker will face off against Derek Brunson in a middleweight match-up, and Kyle Noke will fight Omari Akhmedov in a welterweight fight.
UFC Fight Night 101 will go down on Nov. 27 at the Rod Laver Arena in Melbourne, Australia.
More from FanSided
This article originally appeared on